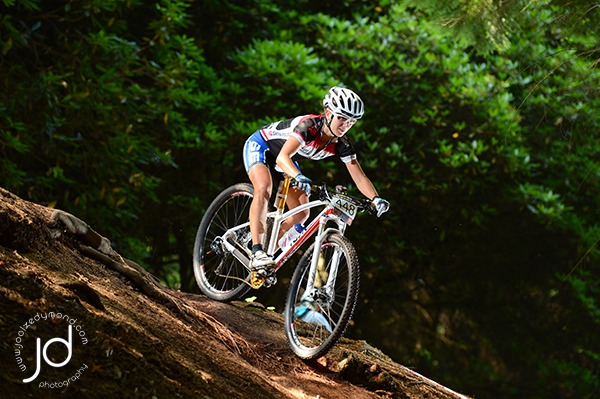 By Iwona Szmyd
Photos provided by Joolze Dymond www.joolzedymond.com
Check out all of Joolze's Pictures here. 
There are some races which you can not wait to do it again.. 12:12 TORQ IN YOUR SLEEP is one of them! The event taking place at Minley Manor in Hampshire. I have been fortunate to do it few times and always thoroughly enjoyed it.
There is a choice of between 6 and 12 hours, also can choose to race solo, in a pair or as part of a team on an 8 mile figure of eight circuit which is a mixture of the twisty single tracks and fire roads through the pine and beech woodlands and heath lands.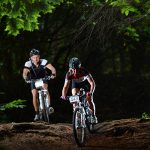 It was great to be racing with my boyfriend Anthony White in the mixed pair event and my Saddle Skeddadle team mate Natasha Barry took part in the ladies pair with exceptional xc and road rider Stephania Magri.
We arrived on Saturday afternoon to take part in the female only charity ride to support the Hants and Isle of Wight Air Ambulance Service. It was great opportunity to meet the other cycling girls, exchange experience, talk about different aspect of mountainbiking, using cycling holidays to explore the world from 'two wheels'!
Lovely, summery evening allowed us to have BBQ. Nothing is better than grilled polish sausage and marshmallow the night before some strenuous exercise!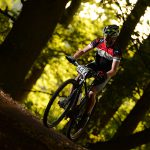 Morning was a little bit scary as we were woken up by pouring rain hitting on our tent. There was a little bit of worry about the condition of the trails, keeping dry wasn't gong to be an option! Fortunately having GORETEX ACTIVE BERGHAUS jacket kept me dry and warm while moving around to get ready for the race!
On the start line we met the 22 other competitors, including mixed pair which contained Maddie Horton, riding for Fully Sussed who is known as a strong endurance rider and would be one of our main rivals. The competition for first place on the podium was going to be tough.
We needed to think about strategy to save our energy for 12 hours of hard work… Decision was made Ant would go for the first 2 laps. His fast and sneaky riding brought us up to 1st position in the early stages of the race. After 2 hours of the race we were already 15 minutes ahead of the second team, despite some tough laps and some lows and highs over 12 hours we kept our first position!
At the same time Natasha and Steph were riding with phenomenal speed and great technique, winning the ladies pair! It was a great weekend for the Saddle Skedaddle Team with wins in the mixed and ladies pairs!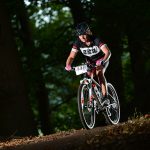 12:12 TORQ IN YOUR SLEEP was the last event of the ENDURANCE SERIES which consists of four other events: Whinlatter Mountain Bike Challenge, Gorrick/Kawasaki 100, 24&12 Hours of Exposure and in my opinion the event of the year Brighton Big Dog! Winning the 24 Hours of Exposure and Brighton Big Dog gave me second position in a series. Well done to winner Rachel Sokal riding for Cotic-A  Quick Release who entirely deserved the title.
Big thank you to Andrew and all the Saddle Skeddale team for your great support! Its a great pleasure to be your rider!
Iwona Szmyd