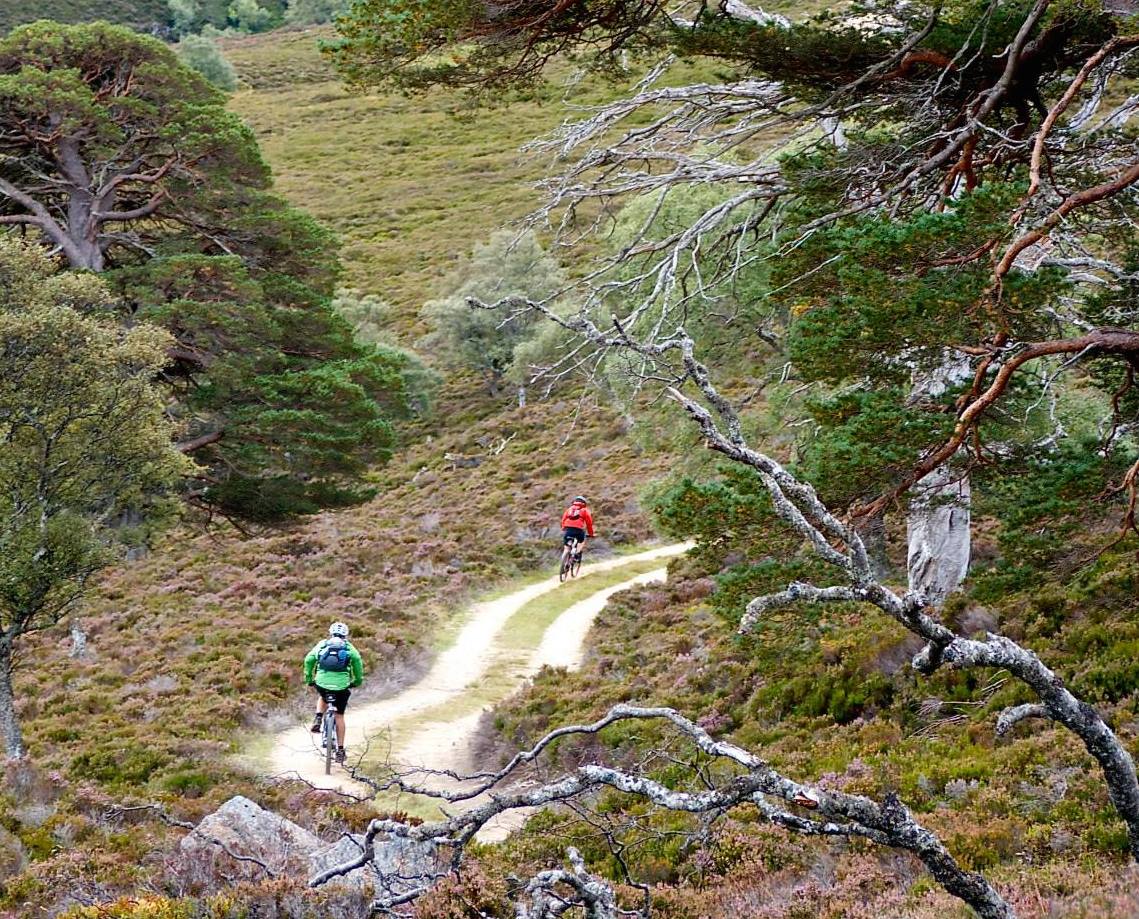 Journey (n):
An act of travelling from one place to another. A process of personal change and development.
Journeys take place in everyday life and help us get from A to B. From your daily commute to work or a trip into town to complete your life-admin errands, we're pretty sure almost all have undertaken a journey of this type at one point in their life. Whilst these kinds of journeys help you through life on a daily basis, the type of journey we're interested in at Skedaddle is something a little bit more adventurous. Think new places, new experiences and challenges to be conquered. Something along the lines of Frodo on his epic adventure across middle earth, minus the orcs and with a bike in tow…
From the seashore to the highest mountain peaks. Wild, open moorland, dramatic climbs, remote, un-spoilt valleys and ancient woodland with plenty of fun technical trails to test those tyres. Other adventures you may encounter include: fruit laden vineyards, fun river crossings and fascinating, rural communities, all of which provide plenty of experiences that will contribute to a greater understanding of the destination you have chosen to explore.
Ultimately a journey will lead to a transformation. The beauty of our mountain biking holidays is that they are specifically designed to explore some of the more wild and remote regions of the world, offering you a totally unique experience. Combine this with a diverse range of riding, and you'll be tested on all fronts, with a new challenge around each turn, twist and track. We defy anyone to come home from one of our mountain biking journeys without seeing a new perspective of the world…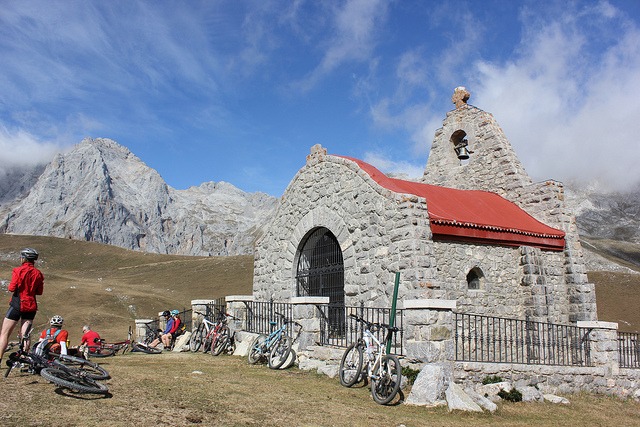 Training Advice
With lots of ground to cover, our mountain biking journeys require a good level of fitness and confidence on the bike. In order to get the most out of your holiday we would recommend that you are able to comfortably cycle the daily distances outlined in the itinerary of your chosen tour and this may require you to do some training before you travel- an great excuse to get out on the bike more too!
It is important that you start training as early as you can to make sure that you are in perfect shape for the trip. Build up the training slowly and add in a few hills to build up stamina and to prepare for any cheeky climbs that may be in your trip. Any exercise is better than none, but you will also need to get your body used to sitting on the bike for at least a few hours each day.
Higher grade trips will require more extensive training and higher levels of fitness. You may need to be on your bike for long days on arduous terrain. You should also be comfortable on trails of the appropriate technical level, please contact us to discuss this further.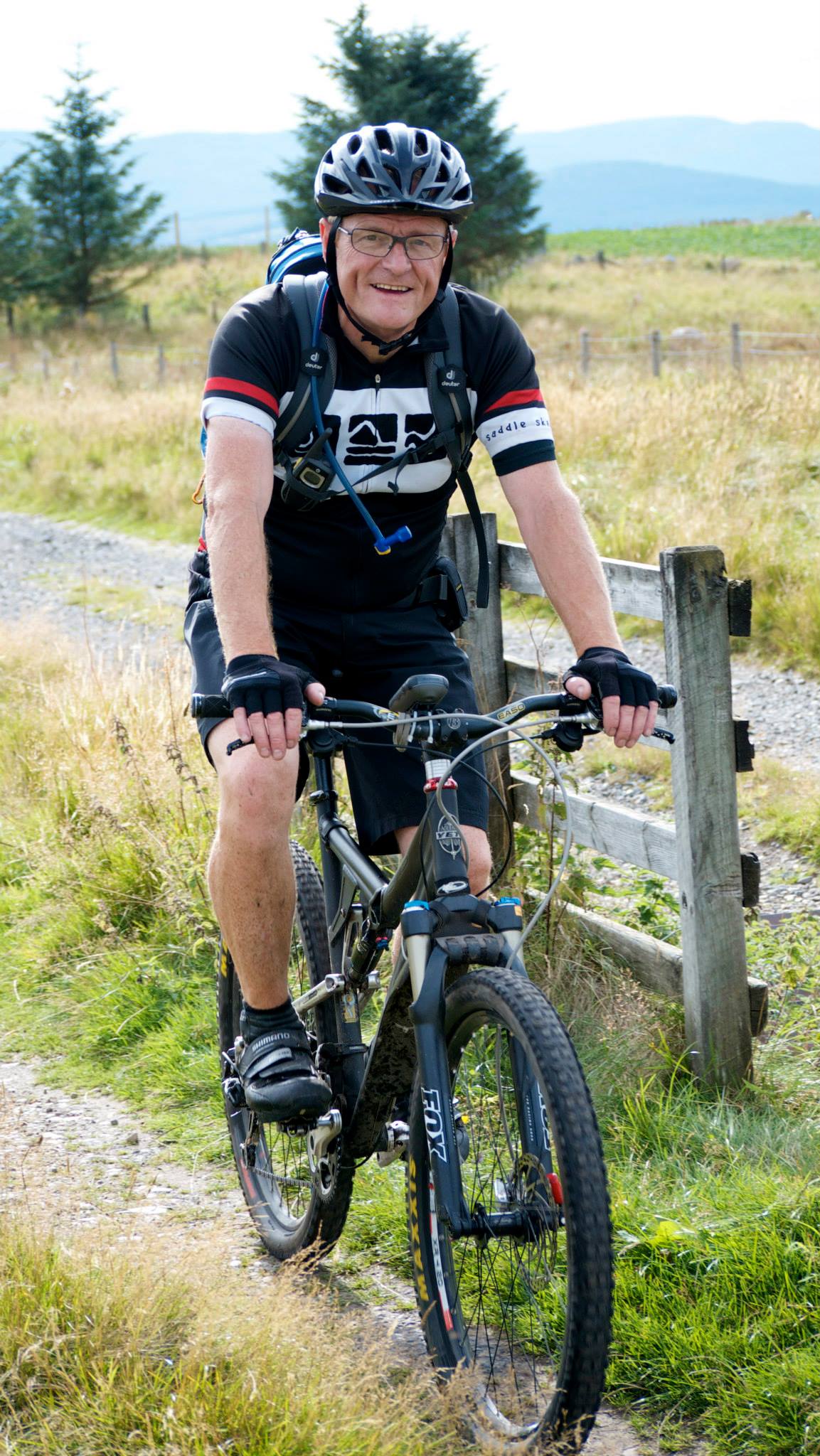 Packing Essentials
With a great variety of scenery to explore, getting your biking kit correct will help make this journey that little bit more enjoyable. Surprises really do await around every corner, so best to be prepared for all possibilities, from your swimming trunks for those magical wild swimming opportunities, to a small torch for the remote, dark regions you'll encounter along the way. Here are our top 10 items to pack for your trip:
Sun-cream
Windproof/waterproof jacket
Sunglasses
Insect repellent
Small torch
Fleece jacket
Cycling gloves
Backpack
Swimming costume
Cycling leggings/shorts
NB: Each trip has its own specific equipment advice so please always refer back to your pre-departure dossier for more detailed information about what to bring along with you on your chosen mountain biking tour.
Tips from the team
Matt Cain
MTB Office Guru/Guide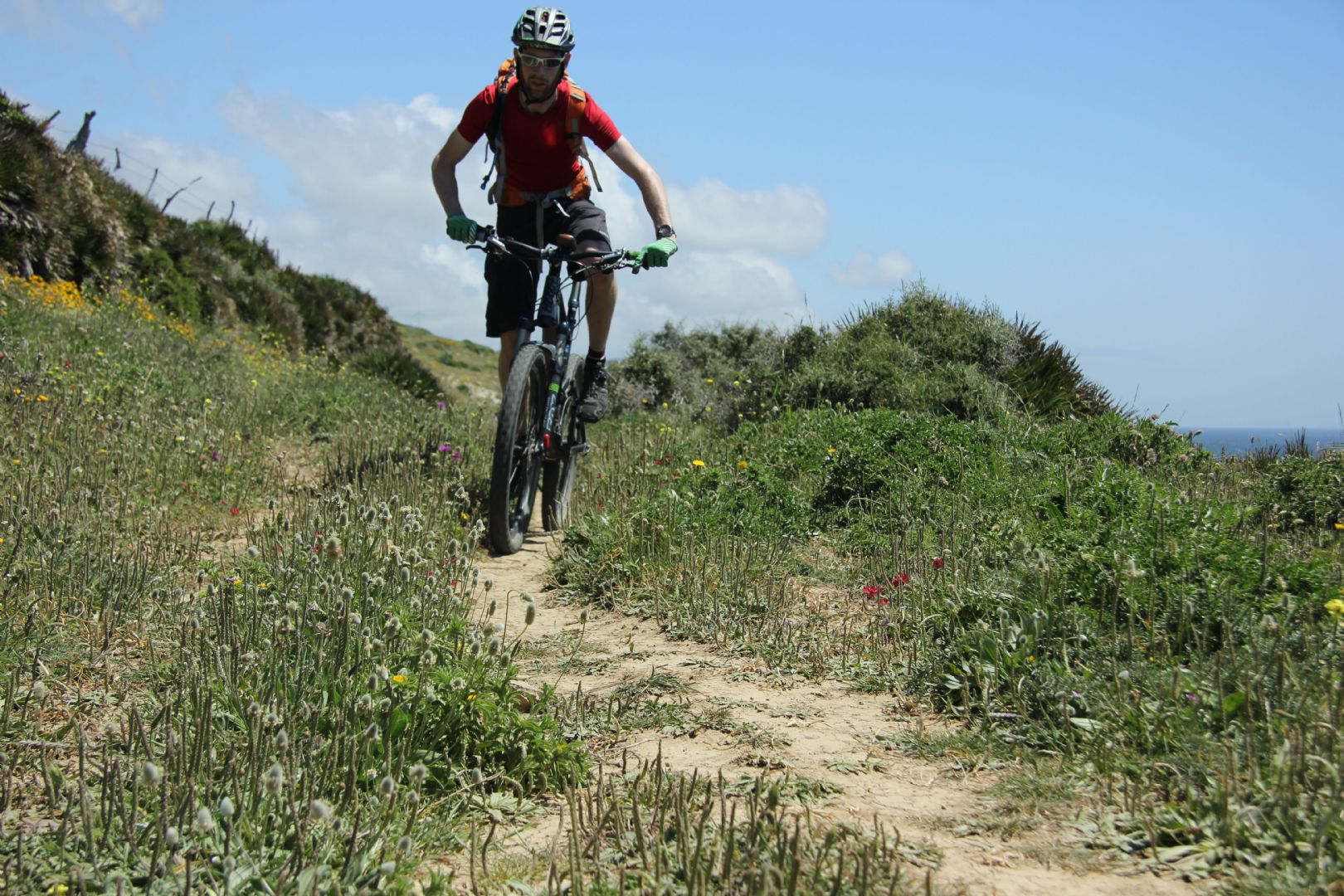 Our MTB journeys take us into some pretty amazing locations. To get the most out of these journeys you should be prepared for a variety of experiences. Bring plenty of clothing for all weather conditions and all the basic spares such as brake pads and tubes. Most importantly bring an adventurous attitude and a sense of humour.
Your guides will be serving up plenty of tasty food along the way, so make an effort to stay fuelled and well-watered during your trip. A week or more of consecutive days of cycling can take its toll, so eating and drinking for energy and recovery is important.
Before you depart, don't stress about your fitness and skills. Get out on your bike as often as you can but remember that we have all sorts of riders on our tour and you won't be stuck with a bunch of racing bikers all week! Get packed up with plenty of time to spare. Leaving it to the last minute increases the chances of forgetting your pedals or finding out your passport is AWOL.
Take your time to stop and take a picture. It's easy for the days to whiz by in a blur of amazing scenery and thrilling trails, but it's likely this will be the only chance to visit these remote corners of the world. Get your camera out a couple of times a day and immortalise that brilliant bit of singletrack or stunning ridgeline. You might even catch Bob going over-the-bars if your timing is right!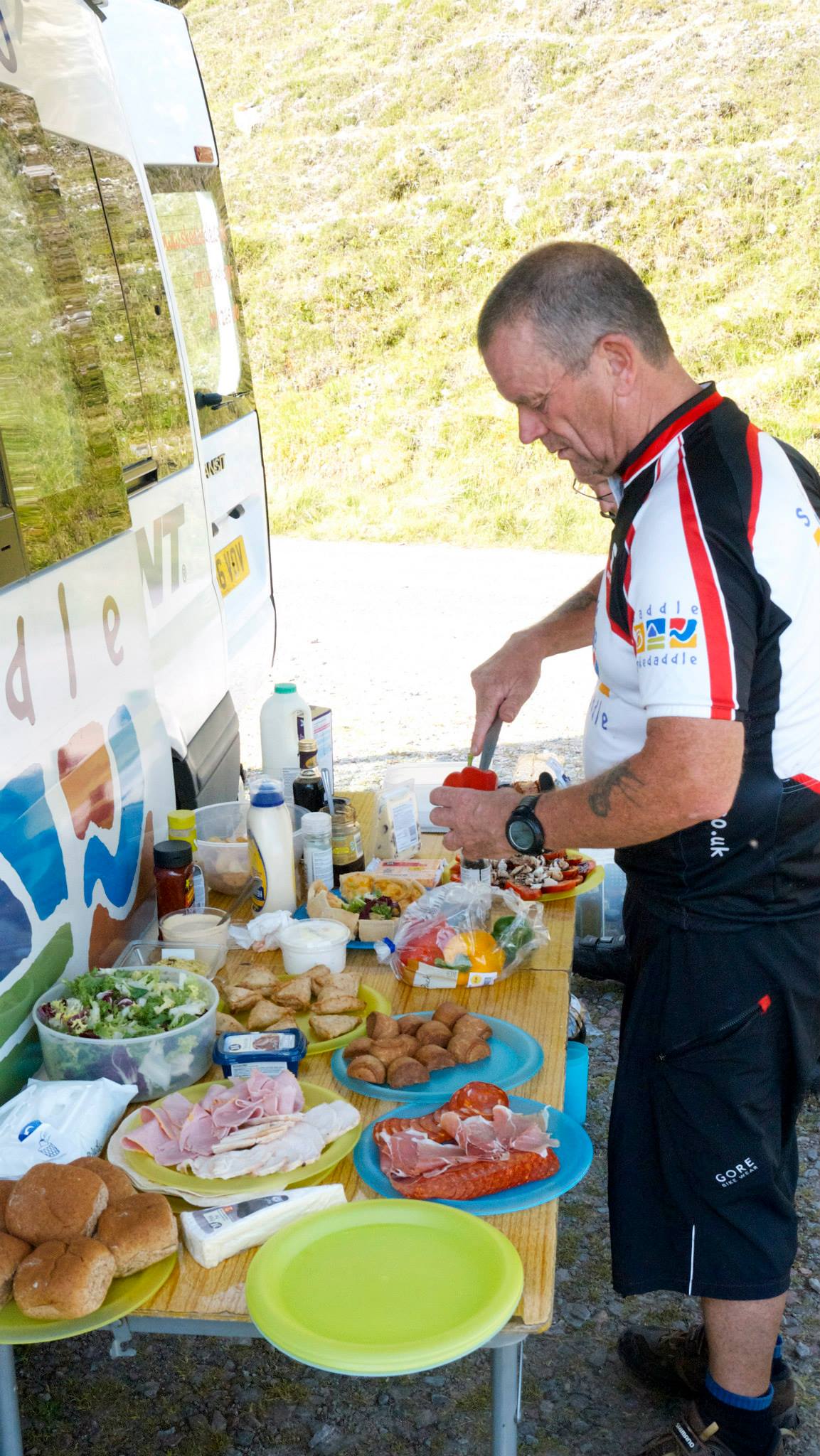 Dan Hirst
Skedaddle Espana Head Honcho/ Guide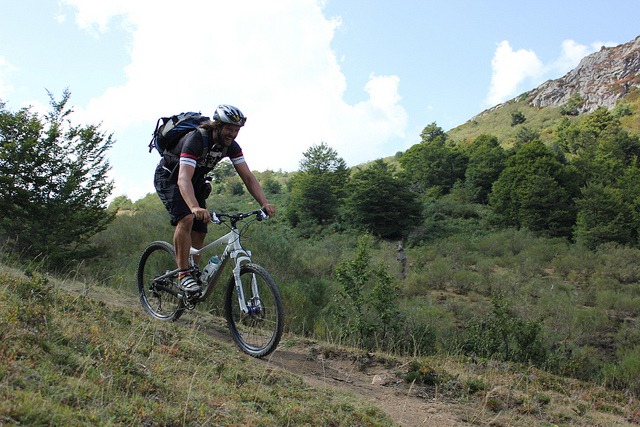 The journey can be tough and unrelenting, at times! Bring along some extra snacks to keep you fuelled along the way, and to help bring you up when the trail gets a little bit challenging. Note: If you're thinking of bringing your own snacks on one of my Spanish tours, please, please, please let it be malt loaf….and a bumper pack of jelly babies (my personal favourite ofcourse!)
–
Don't take our word for it
With years of trips under our tyres, we thought we'd check out some of our previous journeys that have taken place and find out from the horses mouth what our Skedaddlers think of these holidays. WARNING: May cause you to want to head for the trails immediately…
There was such variety every day that it's difficult to pick a favourite but the challenge of completing the 50 miles on Sunday was rewarding. I had not previously realised the beauty of the Northumberland countryside. Peter, Middlesex (Sandstone Way, UK)
Overall (quality of the riding and Skedaddle service) I would say this is the best Skedaddle trip I have done. Lunch was very good and punctual and waiting every day when we met the support van. The best cycling I have done. Very varied and beautiful scenery. Vicky, UK (Highlands C2C, Scotland)
An absolutely rip-snortingly briliant holiday, thank you! The cycling was a technically and physically demanding level of mountain biking in spectacular scenery. Interesting and varied trails, with optional routes provided for the more adventurous. Kate, Swindon (Picos de Europa, Spain)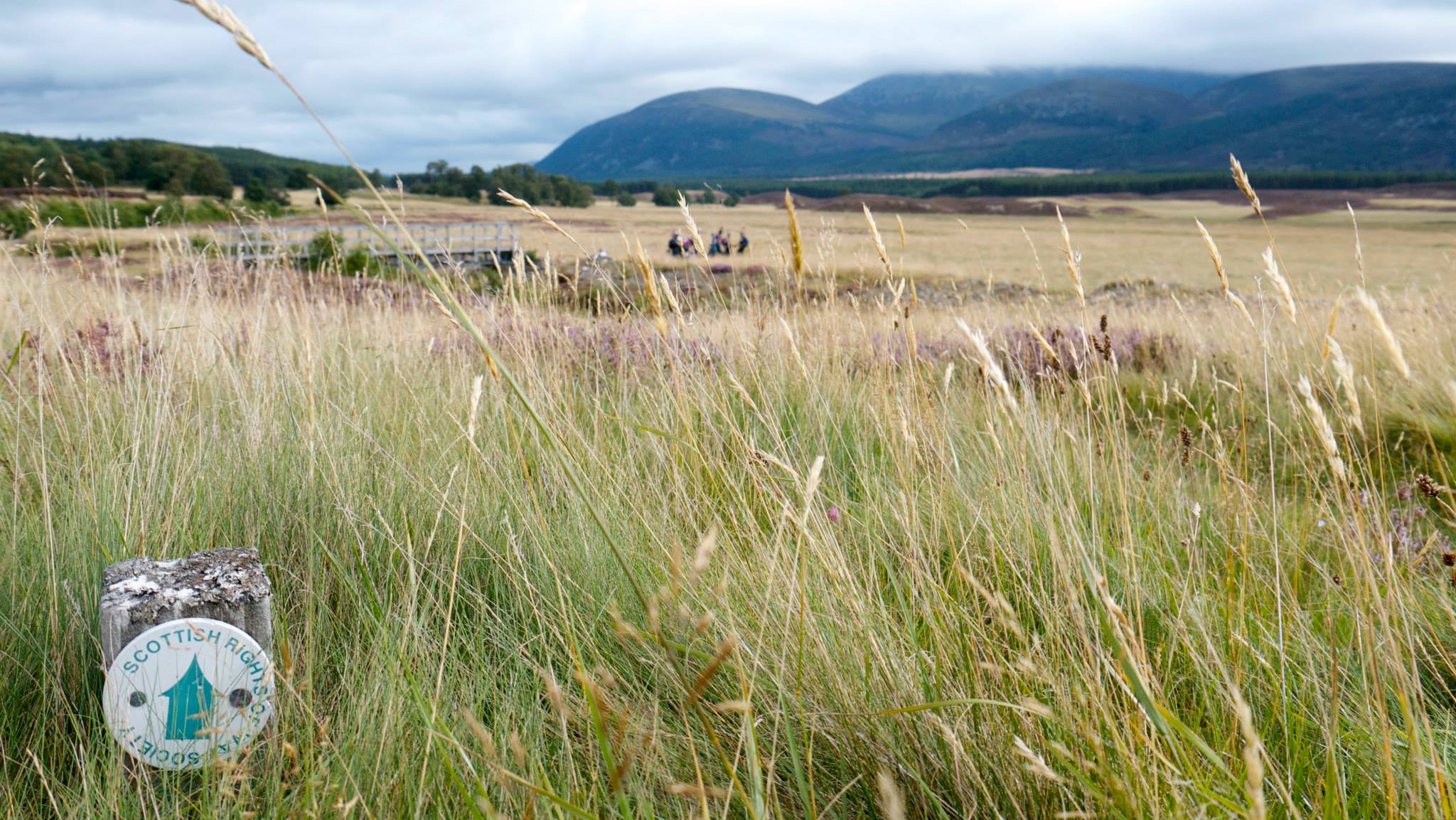 Time then to take on a journey of your very own! With options across the UK, Europe and further afield, we've got some great mountain biking to enjoy. For a full list of journeys in our range, click here.