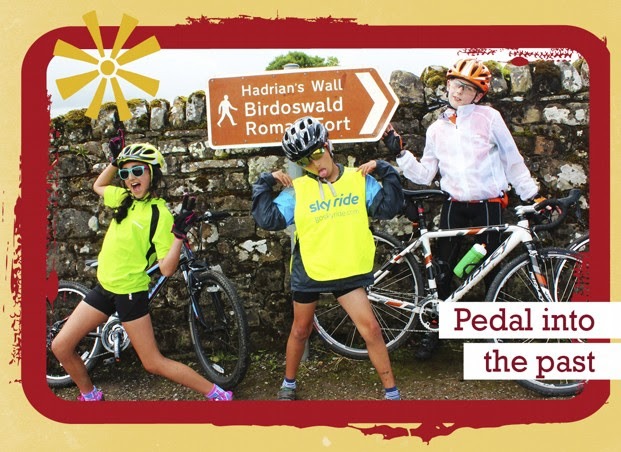 School may be out for summer, but that doesn't mean the kids need to stop learning! Time then to combine a cycling holiday with the chance to discover more about your chosen destination's local history. Here are our 3 historically inspired cycling journeys for the kids this summer:
1. Hadrian's Cycleway: Conquer a challenge
Explore the impressive northern frontier of the Roman Empire this summer, for the chance to tick off one of the UK's favourite place-to-place journeys. With dozens of interactive forts along the way, the kids will have plenty of opportunity to learn more about this historical gem.
2. The Asturian Coast: Play on the beach
Our holiday in Northern Spain combines a beach crawl with the chance to cycle parts of the historical 'Camino de Santiago' pilgrim trails. This is a great option for families looking for a holiday with plenty of opportunity to spend time on the beach!
3. Gentle Via Claudia: Make new friends
Join our Italian team for a fun guided tour through Northern Italy, exploring the ancient Via Claudia Roman trading route! This is a land oozing history, from medieval villages to an underwater church tower – lots to get the kids excited about.