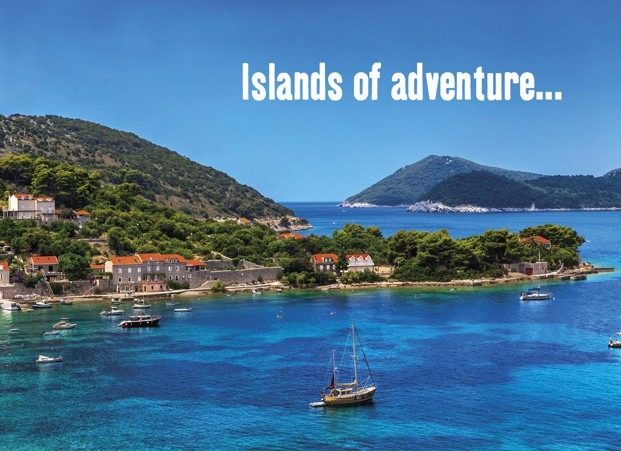 Our top island escapes in 2016 all provide wonderful experiences, including coastal riding beside sparkling seas, relaxing on a yacht watching the sun set from your deckchair and the opportunity to discover rural landscapes far from the tourist crowds. Time to find out more about our our idyllic destinations…
1. For an island-hopping extravaganza, our bike and boat holidays in Croatia offer plenty of adventure, as well as some of the finest landscapes Europe has to offer. With the Adriatic Sea as your constant companion, it's hard not to think you've landed in paradise. Comprising over 1,000 islands, this magical region has lots of remote areas to explore. Choose between Dalmatian National Parks and Islands and Southern Dalmatia for the chance to discover some of the most spectacular archipelagos Croatia has to offer.
2. More sapphire seas await you in sunny Sardinia, a classic Italian destination with lots of stunning beaches, for that all-important post-ride dip!  Benefiting from lashings of Mediterranean sunshine, this island has rich, local produce, ripened in the heat, ensuring plenty of delicious local delicacies.
3. For Spanish sun, the Balearic island of Mallorca is another heavenly escape which promises to shed a new light on this holiday hotspot.  With classic Mediterranean landscapes, you'll take to two wheels to explore some of the more remote and un-spoilt areas of this island.
Photography: WitR/ Shutterstock