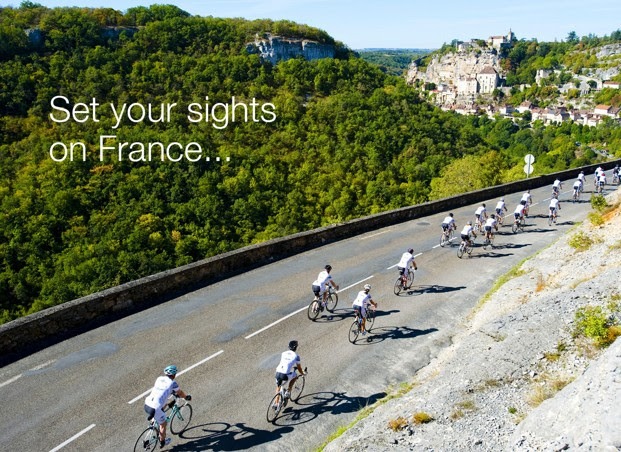 Immerse yourself in iconic landscapes…
T-minus 1 day and counting! Tour fever has descended and we're chomping at the bit to get out and conquer the extraordinary French landscapes for ourselves. Want to join us this summer? Here's our round up of top French trips featuring highlights of the 2017 Tour de Franceroute:
1. Trip: Pyrenees Fitness week
Key highlight: Take on Stage 8's Tourmalet climb!
You say: 'The rides were varied and interesting, with plenty of manageable challenges. I couldn't believe I was able to do such amazing climbs and loved speeding down those gorgeous hills surrounded by beautiful countryside.' Lindsey, UK
2. Trip: Mont Ventoux to Alp d'Huez
Key highlight: Conquer the 'beast of Provence', as featured in this year's Stage 12.
You say: 'I thought this would be a tough challenge, however the days were well organised, with great support from the Skedaddle team. I was pleasantly surprised to cover some of the biggest cols in the Alps without (much) trouble.' Nick, Somerset
3. Trip: St Malo to Nice 
Key highlight: The achievement of cycling 1,000 miles.
You say: 'The route just kept getting better and better and more and more picturesque. From classic rivers to stunning gorges.' Matthew, Isle of Wight
Looking for something in the UK?
If you fancy sampling a few iconic climbs this summer, but don't fancy heading abroad, why not check out our inspiring road challenge: The Tour d'Ecosse? Featuring the historic pass Bealach na Bà, this journey takes you deep into the stunning Scottish Highlands.