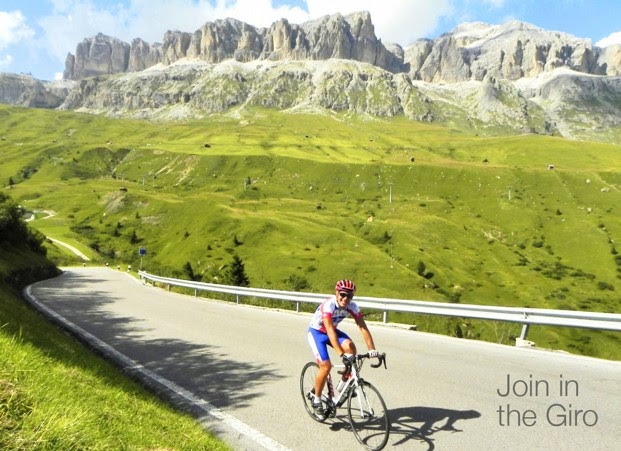 Cycling's most exciting season is finally here for 2016 and all eyes are turned towards Italy for the first Grand Tour of the season. Here are 3 ways you can take on your very own Giro d'Italia…
RAID Dolomiti 

If you're looking for the closest way to attain pro-rider status, you'll not want to look any further than our RAID challenge. Climbing an incredible 20,000m over 8 days, you'll have plenty of opportunity to tackle some of Italy's most legendary passes. Keep your eyes peeled for Stage 14 and 15's key climbs, which you'll tackle under your own steam on this trip…

Tuscany Tourer 

The Grand Tours aren't all about the mountain stages! If you're looking for something a little more manageable, but are still keen to sample some of Italy's best riding routes, check out our ever-popular tour in Tuscany. This trip features classic Chianti landscapes and routes that will feature in Stage 9 of the Giro. With two full tours already sold out, you'll have to be quick!

 

Grand Traverse 

Fancy heading to Italy, but don't want to stick to the 2016 Giro route? For those of you looking to explore more of this incredible destination, look no further than our 3-week tour of the region, which combines culture and cycling for an amazing insight into Italy.
Need a little more convincing? We caught up with our Italian team chief to find out what she thought:
'The Giro is often overlooked by our larger-than-life neighbouring tour in France, but our road routes rank amongst some of the world's finest. From epic Alpine ascents to iconic landscapes in Tuscany, we've got plenty to keep our roadies smiling!' Naomi Lindfield, Skedaddle Italia