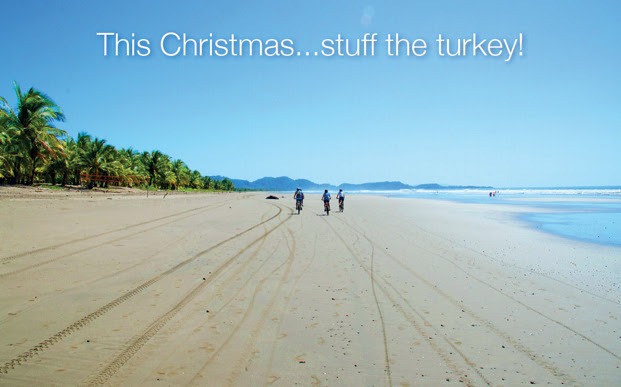 Enjoy a festive shake-up and make the most of your extended holiday with our exciting Christmas departures! Need a little more convincing? Here are 5 reasons why you won't regret joining us for some extra-special cycling fun later this year:
Your chance to totally escape.
We say: If the thought of spending your holiday with distant family fills you with dread, our festive journeys abroad are for you! For sheer escapism, we recommend heading up high and taking on the Sensational Sierra Nevada.
A sunny wonderland is guaranteed.
We say: Can't stand the cold, wet winter? With festive destinations based in the Mediterranean and Central/South America, you'll have plenty of chance to soak up some vitamin D.
Enjoy a festive feast with a twist.
We say: Time to trade the traditional turkey in and gorge on holiday food instead! Try Los Pueblos Blancos for classic Spanish tapas, or Road Atlas for vibrant palate quenchers.
Coastal vistas>the Queen's speech.
We say: We'd take panoramic views of Portugal's Atlantic Coast and a palm-fringed Costa Rican beach, over an afternoon in front of the TV, any day.
A rewarding way to kick-start your new years resolutions.
We say: Never mind seeing in the New Year nursing a horrendous hangover! Blow away the cobwebs and seize 2017 by the handlebars with an amazing cycle ride, both our Chile trips, Lake District Explorer and Lake District offer the opportunity for a New Year ride.
Feeling inspired?
To see our full range of festive cycling holiday click here.