With rolling hills, slow food and delicious wine, we've got our sights set on pedallin' in Piemonte. Crowned by Lonely Planet as the world's top region to visit in 2019, Piemonte has found itself firmly on the travel savvy's radar. Before now, the region has remained relatively undiscovered, allowing it to retain its authentic, Italian charm. With two amazing trips in this stunning region of Italy, Strada Del Vino for road cyclists and Vineyards and Views for leisure cyclists seeking more time off the bike, we have pulled together 6 reasons why we think Piemonte is one place you don't want to miss.
1. It's a cyclist's paradise
For a region whose name translates as "at the foot of the mountains", it's no surprise that Piemonte lives and breathes nature. In winter, locals will brave the elements to ski, and then switch to two wheels for summer… being outside is a way of life! With gorgeous rolling hills, vineyards expanding as far as the eye can see, and quaint towns perched on hilltops, Piemonte is a fairy-tale cycling destination. The region has good infrastructure too, with well-paved roads that remain quiet thanks to Piemonte being off the busy tourist trail.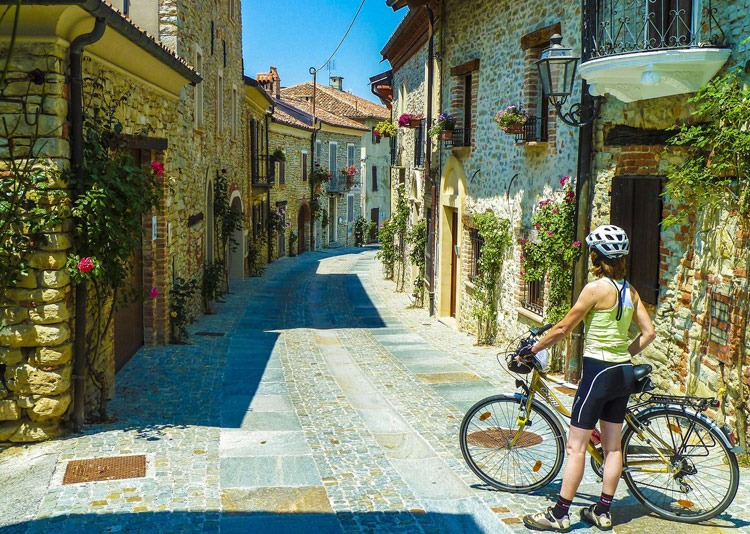 2. Slow food
In Piemonte the pace is slow, and that extends to its food. With organisations like Slow Food and Km0 gaining momentum, here the focus is very much on eating locally-produced, seasonal dishes. In restaurants look out for 'Km0' or 'a Km zero' when choosing your dish, to make sure you're picking local ingredients. Regional favourites include meats like fassone (beef) and veal, white truffles, chocolate and hazelnuts. To pick up some tasty local fayre, check out Alba's Saturday market!
3. Wine
World-renowned for its delicious tipples, Piemonte's wine route comes high on any in-the-know traveller's bucket list! Head first to the Alba province and the vineyard trails of Langhe, for hearty reds like the world-famous Barolo and Barbaresco wines, or fresh whites like Arneis, a deliciously-delicate white whose name translates to 'rascal'. In Asti you'll find show-stopping spumantes like Moscato Bianco, alongside Barbera reds which are much-loved by locals.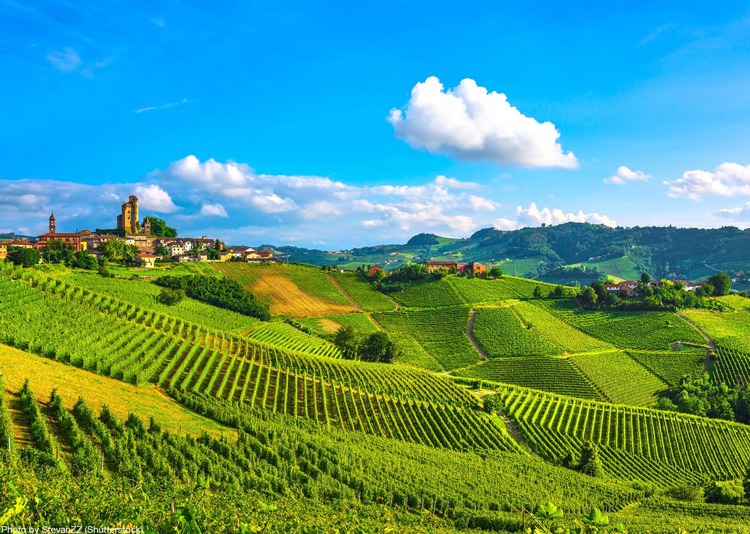 4. Grapes
It's not all about wine here though! For those looking for something a little stronger, make like the locals and try a Grappa. Made from pressed grapes and formerly known as acquavite di vinaccia (water of life), this quintessential Italian spirit is serious business in Piemonte. Locals enjoy it at the end of a meal, often opting to pour it into their espresso to make a caffe corretto. Be careful though, this one isn't for the faint hearted!
5. The truffle trail
Piemonte is famous for its truffles, and there's no better time to seek out the region's famous whites, than in October, when gourmets and chefs from around the world descend on Alba for the annual White Truffle Fair (officially known as the Fiera Internazionale di Tartufo Bianco d'Alba). Don't worry though, outside of October you'll still find lashings of the stuff, from truffle-infused oil to pasta dishes.
6. Events
This fun-loving region boasts event after event, meaning it's always the perfect time to visit! Head to Alba in October for the White Truffle Fair, Asti in September for the Douja d'Or wine festival and the festival Della Sagre, or Barolo in July for the Collisioni music, arts and gastronomy festival. With a festival for everyone, you'll never find yourself short of fun!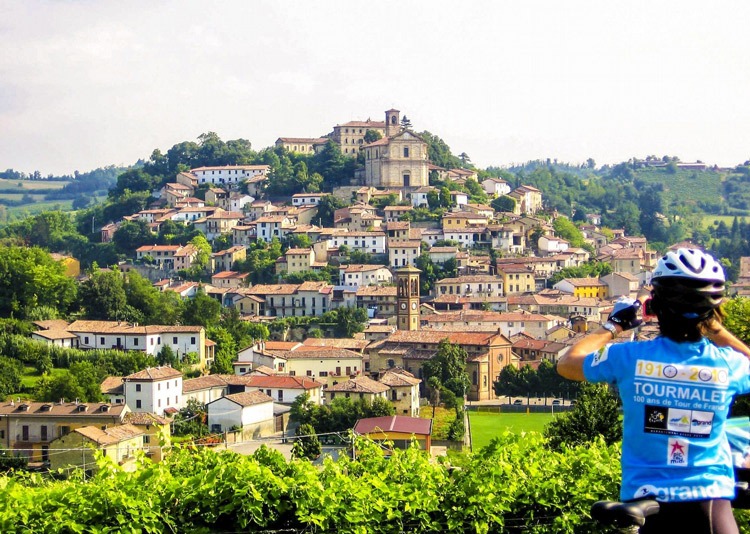 Our Italian expert says…
'Having lived in Piemonte, it's a region that's really close to my heart, and I'm so excited to see it getting the press it deserves. Locals are warm, and dialects are less prolific here, meaning if you fancy practising a bit of Italian, Piemonte's your place. The food is second to none, and you should go with an open mind; Vitello Tonnato, or 'tuna'd veal', might not sound appetising, but it's a revelation! If you fancy extending your trip, I recommend adding on a few days in Turin; it's a vibrant city mixing cool bars with prestigious art and views of the alps! And Eataly is a must-visit!'  Cristina Falco, Skedaddle Italia Guide
Feeling Inspired? We offer two amazing tours to Piemonte. For road cyclists, take on the Strada Del Vino and cycle over rolling hills terraced with vineyards and dense woods, and past ancient castles and hidden hilltop hamlets!  For leisure cyclists, embark on our self-guided Vineyards and Views and taste some of the best wines and regional foods in Italy.