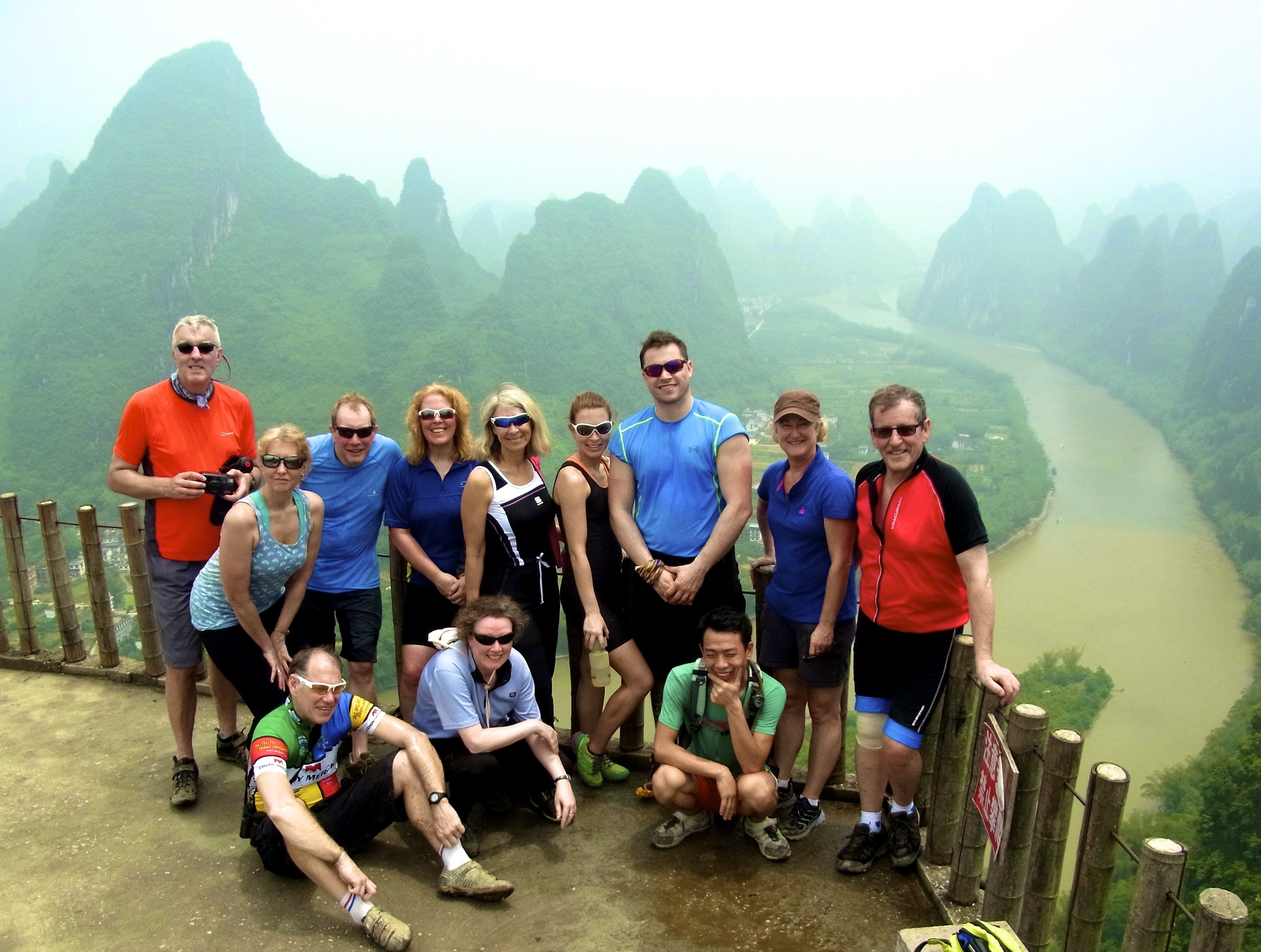 Skedaddler Trevor Peake recently headed out to China to check out the amazing sights, sounds and experiences found during our Guilin and Guanxi tour. Here's what he had to say…
'LET'S skedaddle," said tour guide Scott, and his 11 clients enthusiastically mounted up for the next stage of their Chinese adventure. It was day three and the first and only time our Australian leader used the word 'skedaddle' to marshal his troops, but we were all there as Skedaddlers, having signed up for the Guilin and Guangxi cycling holiday eager to explore this unique corner of the world.
In brief:
A window into the past
Challenging yet rewarding riding
Immersed in extraordinary local culture
In detail:
1.History in motion
'Our group met in Guilin, a city of two million people on the banks of the Li River, just over an hour's flight from Hong Kong. The next morning we were off on a four-hour bus ride to Bajiaozhai National Park. An interesting introduction to rural China. At the national park our first afternoon was spent climbing over 1,800 steps and negotiating precipitous walkways to a Buddist temple with spectacular views over the Karst.'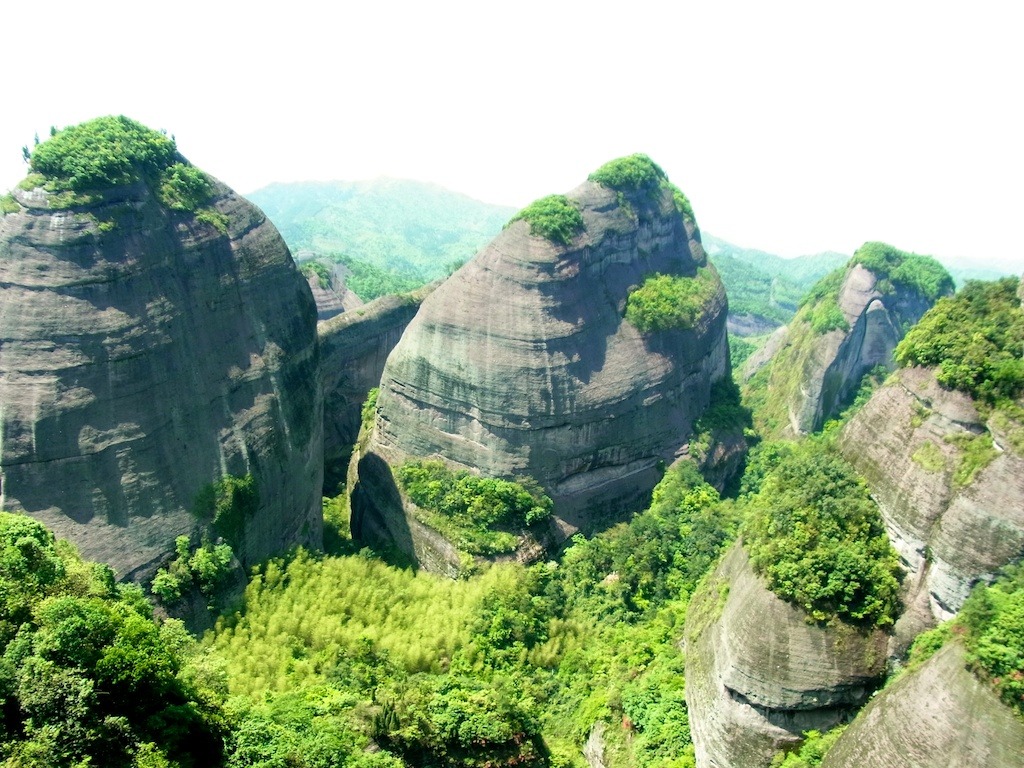 What an epic trip it turned out to be, cycling in deepest rural China with the magnificent Karst mountains providing the back-drop to a memorable nine days in the saddle. Over 40 years ago I spent several months travelling overland back to England, after a couple of years in Australia and New Zealand, and as I journeyed through Asia it proved endlessly fascinating. It's no less fascinating today, with many rural Chinese still toiling in the fields, or burdened down with yokes with baskets at either end, walking to market, then sitting, seemingly for hours, alongside a small bundle of their wares. All timeless occupations, which have gone on for generations. There aren't as many bicycles as I remember in Asia. These days it's mainly mopeds and scooters, while, even in the back of beyond many people, young and old, seem to have the latest mobile phones. But much of life carries on as you would imagine it did in England in the Middle Ages.
2. What goes up must come down…
My pre-trip training regime had consisted of 30 to 40-mile stints, mainly on the canal towpaths around where I live, so I was found wanting on the first day, having to walk a couple of uphill stretches, with ever-patient Scott (our guide) cajoling me along. Admittedly, at 73, I was giving the next youngest 15 years and they were all damned good cyclists, but a bit more hill work in training would not have gone amiss. Having said that, by the end I was toiling up all the hills with the rest of them, although admittedly still at the back. But what goes up must come down and there were some fantastic, long downhill swoops on most days. Day one ended after 45 fascinating miles at Chetian, in a secluded valley with a stream running right outside the guesthouse. A couple of beers and a cold shower, for the one and only time on the trip, revived me.
4. Local culture…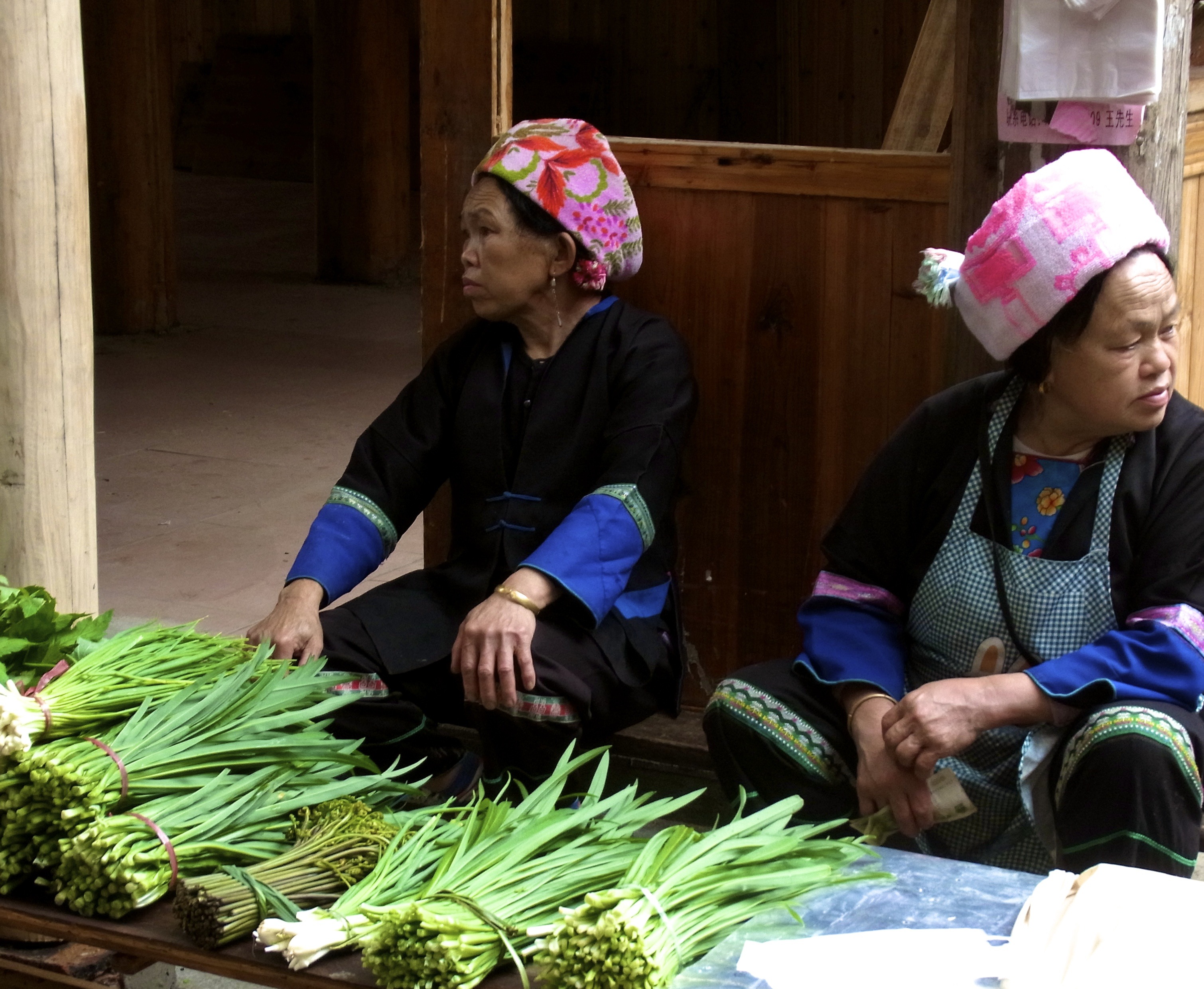 After lunch on day two a long downhill trundle through the area inhabited by the Dong, Miao and Yao people, ended at Longsheng Hot Springs, a dip providing much needed succour to my aching limbs. Next morning we had a pre-breakfast stroll to the local Miao village before a magical day cycling alongside the Min river, with an hour spent looking round the market at the county capital Longsheng, where all manner of everything was on sale. Live chickens, ducks, rabbits, frogs, toads and even allegedly barbecued rat, although nobody was game to buy any. One of the most striking things was the myriad succulent vegetables, all grown in this most fertile part of China. The day ended at Pingan, a village famous for its rice terraces, where we were to spend our first rest day. The hotel could only be accessed by several hundred steps and a group of lady porters were on hand to carry our heavy bags up to the accommodation – thankfully. You could even have taken advantage of a sedan chair and been carried there, but we all declined.
'A steady climb through pine and bamboo forests brought us to our lunch stop, where we sampled delicious Guilin-style rice noodles'
One of the highlights of the trip was an hour in a two-man rubber dinghy on a white-water river, direct to the next hotel at Sheirtan. Next day we enjoyed a glorious ride through rural villages and paddy fields ended in an early afternoon visit to a tea plantation. An evening exploring the busy night market in Guilin, then it was back in the saddle the next morning to head out through the teeming city streets back into the rural backwaters.
Feeling inspired?
Trevor cycled our adventure, China – Guilin and Guangxi, for more information about this cycling holiday click here.
trevor is also the winner of our 2016 July customer competition. For more information about this click here.