Its not every day you cycle the length and breadth of a country! Skedaddler Steve Gill did just that recently when he took on our epic French holiday: St Malo to Nice. Having prepared and looked forward to the trip for so long he decided to blog his journey through the beautiful  French countryside, giving us an excellent and humorous insight into how the trip went! Want to know more? Read all about his first days cycling in France with us:
OK, at last it's the day of the Grand Depart. Nervously riders assemble in the underground car park and begin eyeing up each others chosen steeds. My machine received its fair share of admiring glances as I proudly mounted up to begin our epic adventure, only to dismount 1 minute and 23 seconds later, after only 300 yards or so, with a puncture loud enough to cause panic and stop all business & conversation in the immediate locality. All that was missing was a grassy knoll.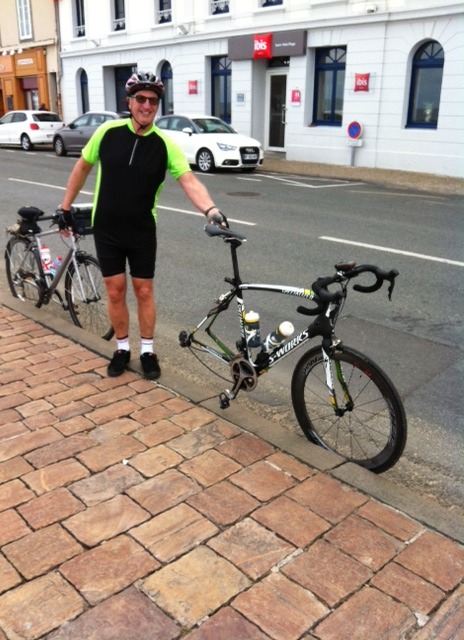 Still, glad to have got that out of the way. I can now look forward to almost 1000 miles of care free, cycling through France, excellent!
Having repaired the puncture, though not the trauma inflicted on my soul, we set off eastwards toward Mont St. Michel (a blatant, though I have to admit, successful attempt to better our own St Michael Mount, Cornwall) before turning inland and continuing south through generally flat terrain and stopping off in the market town of Ponorson to regroup for coffee and Haribo replenishment. The cycling up to this point had been sedate though it didn't take long afterwards for the sour cherry crazed cyclists (OK, just me and Nigel) to give some head and open our legs. (rephrase before publishing-Ed). Although we only did this in short spurts (…oh, for heavens sake).  
Anyway, as we came down from our fizzy coke bottle highs, Nigel noticed that the pink line was missing from our Skedaddle issued navigation aids. Less than 50 miles in, and two blokes with four Garmins strapped to their bars were lost…unbelievable!
As the skies and the mood darkened, the hills began to roll as we retraced our wheel tracks and got ourselves 'back in the pink'. Unfortunately, we had to endure the delighted guffaws of Frank and Linda as we re-passed them, unable to excuse our error.
As we headed toward a fine picnic lunch in Billé, set out by Hannah & Chris, our Skedaddle support team, Sally rode in her first ever chain gang with Nigel & I and covered herself in glory. After or short respite,  just 16 miles remained of the 72 planned and keen to get to the hotel or more specifically, the bar, we struck out at a reasonable pace and I even began to enjoy battling the gusty head wind. Spotting a tractor  up ahead I chased down the oblivious farmer over a couple of miles or so, losing ground on the inclines but eventually finding sanctuary behind his trailer and recovering my breath and heart rate in its windless wake for a blissful 5 minutes before his farmyard beckoned and I lost my tow. Wasn't really worth it, but it was fun.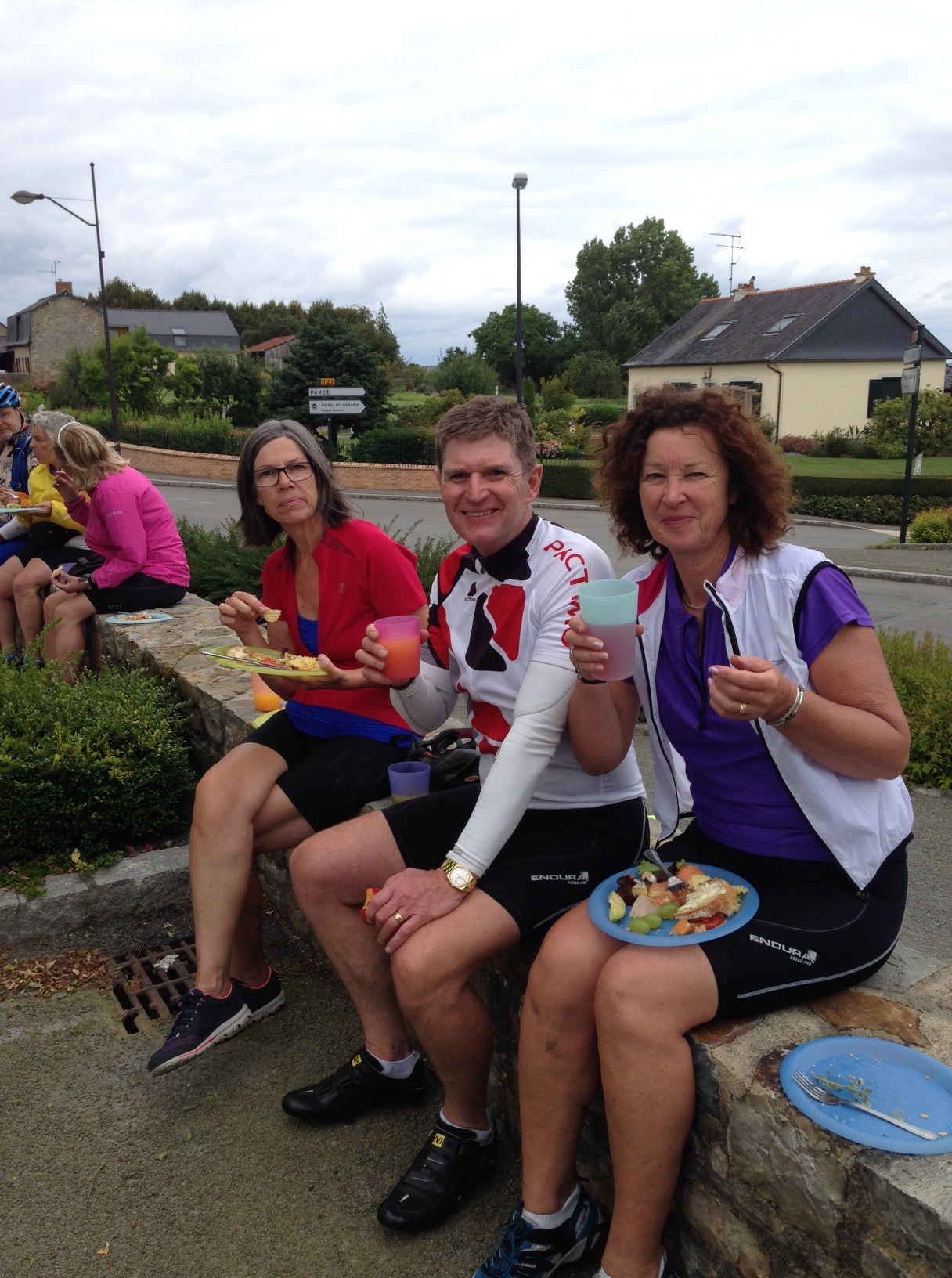 Our long distance French trip is incredibly popular so if you want to guarantee a space we recommend you book early! Got any questions? Check out our holidays in full by clicking here.