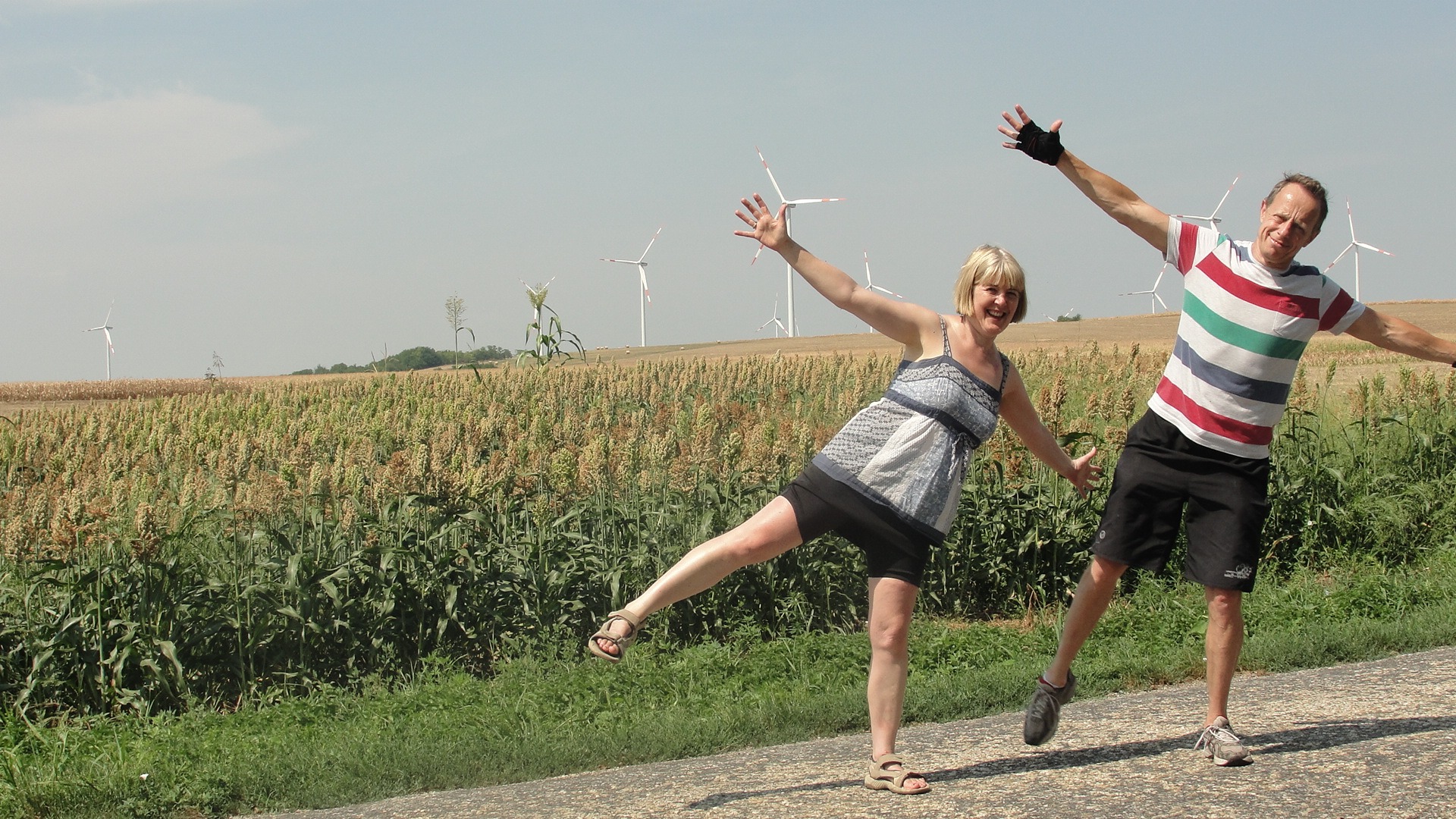 Two new turbines have appeared in the field…
A common misconception of cycling holidays is that they are all pain and no fun! That certainly wasn't the case for leisure cyclists Lousie and Bevill who prove that there is plenty of excitement to be had both on and off the bike. Don't believe us? Check out their great photos from recent tour along the Danube, cycling Vienna to Budapest.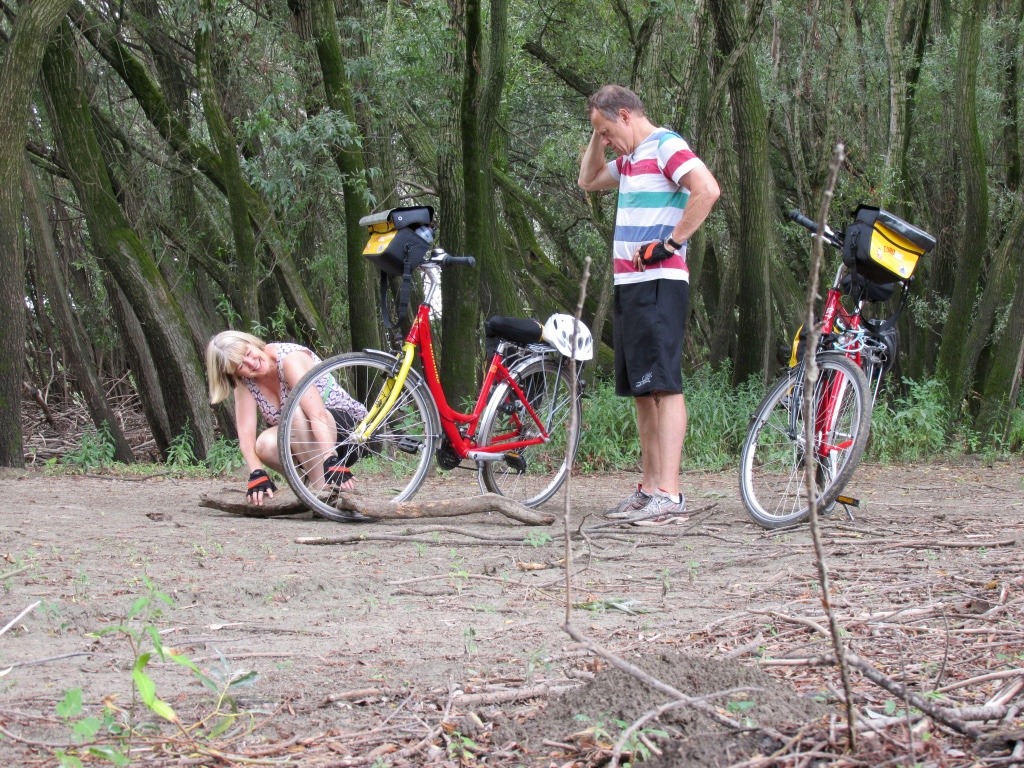 I think there's something stuck in the spokes…
'We had a great cycling holiday from Vienna to Budapest full of adventure and laughter.  For us it was a great achievement as we are novice cyclists but a) we made it b) we didn't get lost (well nearly) and c) we didn't get a puncture!  We have attached three of our favourite ones.' Louise, Middlesex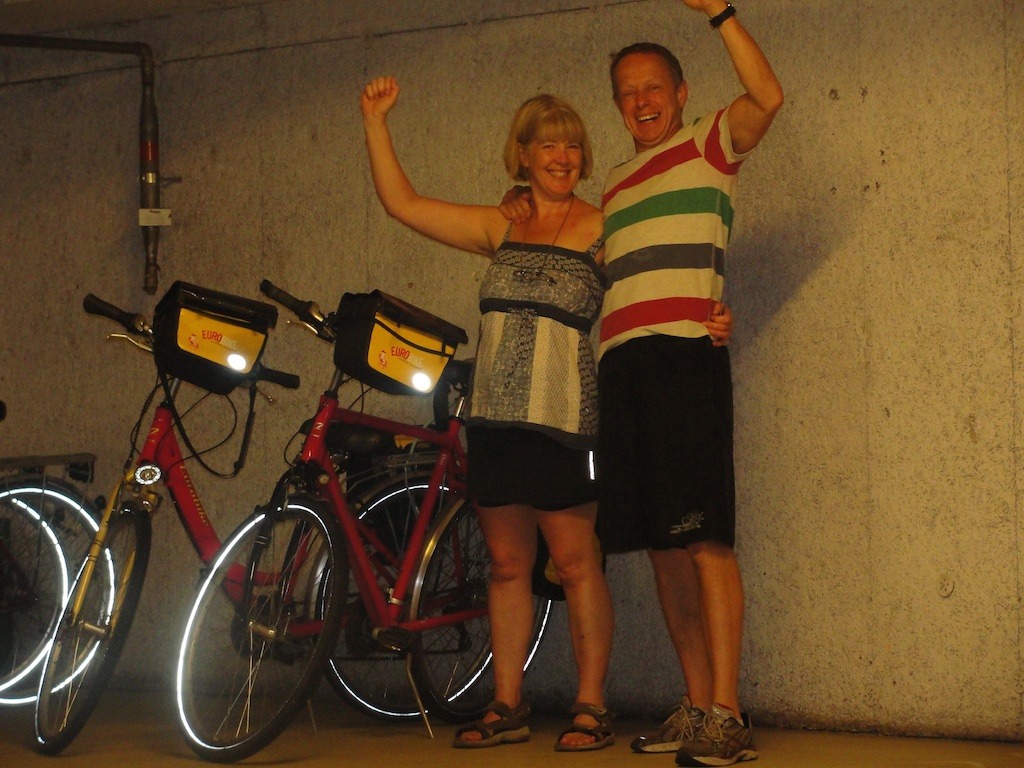 YES – they made it.
Louise and Bevill have been entered into our Customer Competition and will be in with a chance of winning £250. Keep your eyes peeled to find out how they get on.