We know that actually riding your bike is pretty important when you've booked onto one of our cycling holidays. We also know though that taking a little bit of extra time to get to really know one of the amazing destinations that we go to can be a fantastic way to start or to finish your holiday. Here we visit some of our favourite cities, all from our Cycling Adventures range.
Saigon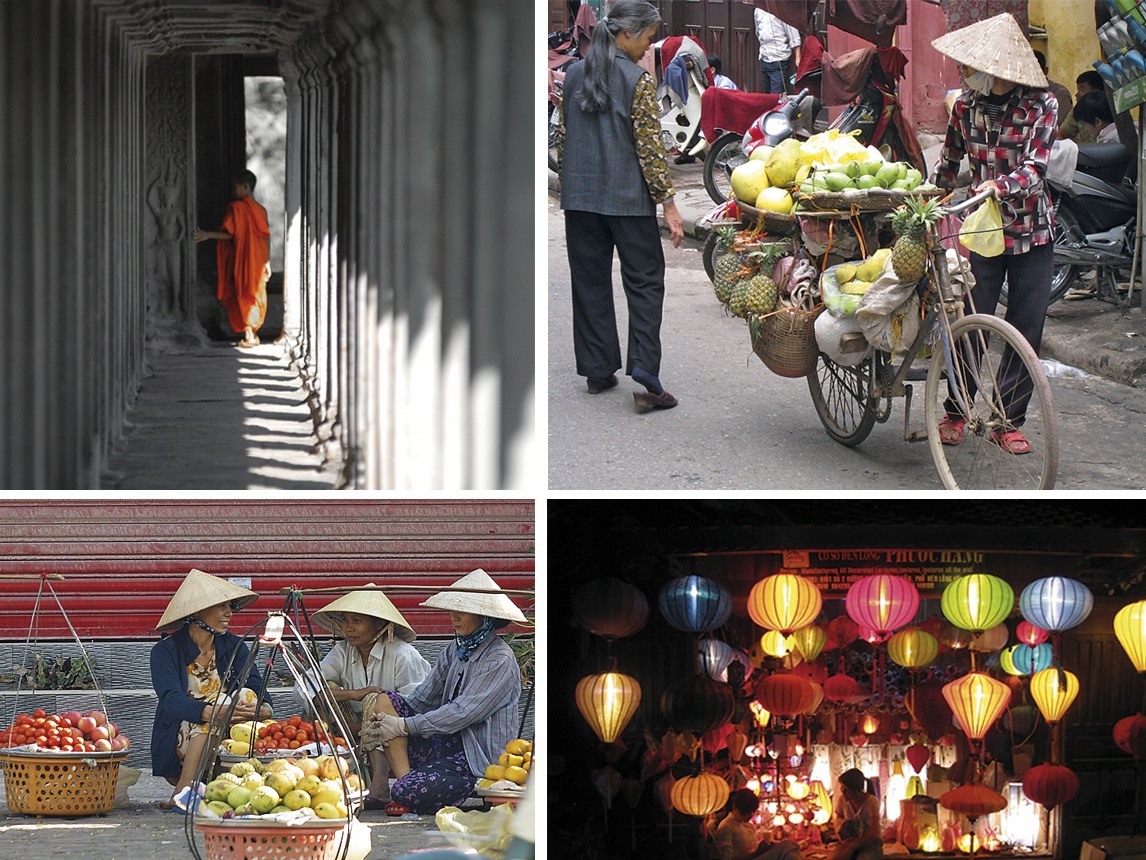 "The Lion sleeps tonight" or "YMCA", that was the choice. It's not often that you find yourself having to decide between these two ancient pop classics as part of a night out. And unless you happen to be a professional singer, it's even less often that you find yourself having to decide which one to sing in front of a large and demanding audience. But when you're in Saigon (or Ho Chi Minh City to give it the official Vietnamese name), if you go for a post-dinner stroll around the centre of the city, you will see Karaoke bars absolutely everywhere. In Vietnam, imitating famous 80's popstars in front of a group of friends, work colleagues or relatives is pretty much the national pastime! Of course, Saigon is about so much more than doing bad impressions of popstars. But a visit there will surely leave an indelible impression on you. Whether it's the initially hair-raising task of crossing the road (you walk very confidently and steadily across the road, not hesitating, stopping or making any sudden movements – the estimated 3 million scooters and motorbikes that throng the city daily will part like a shoal of minnows and go either side of you); the eclectic mix of ancient, colonial and über-modern architecture; the barrage of sights, sounds and smells that you'll encounter in the Ben Thanh market or the harrowing images and artifacts contained in the War Remnants museum, a visit to Saigon will leave an impression on you that you'll never forget.
For more information about our Vietnam – Mountains and Coast tour click here
Havana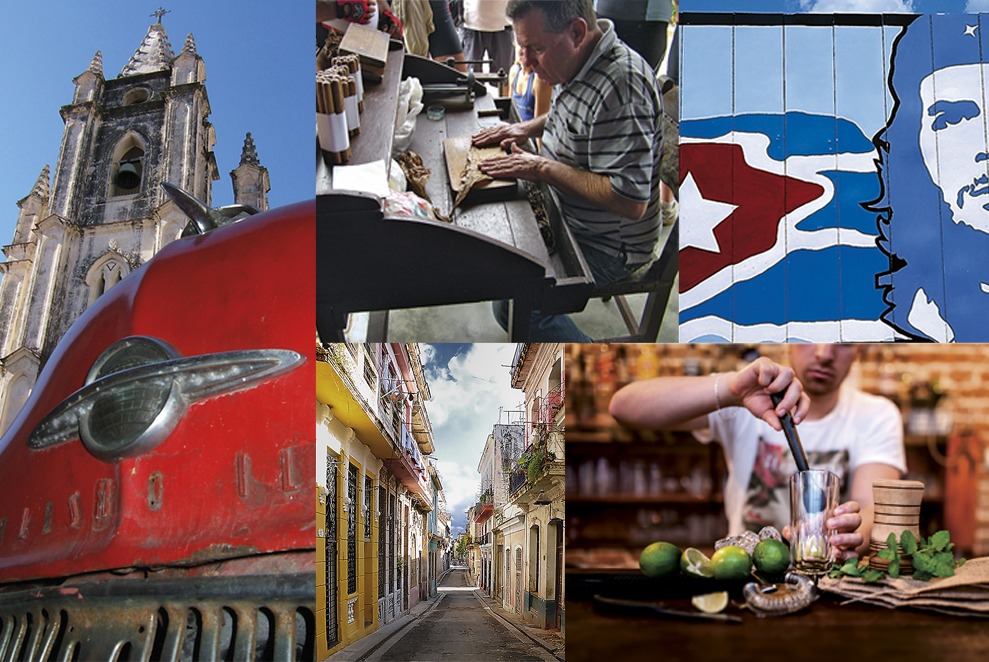 There ought to be a banner in the arrivals hall at Havana airport that reads 'Abandon preconceptions, all ye who enter here.' So reads the opening sentence in one of the guidebook descriptions of Havana. Even allowing for a little poetic licence, they're not far wrong. To the first-time visitor, preconceptions are likely to be 1950s American cars, dilapidated buildings, photogenic old ladies with wrinkles and a huge cigar and the strains of Buena Vista Social Club wafting through open windows. As preconceptions go, they're not far wrong. But they're only a tiny part of what you'll experience when you visit the city. A few hours spent exploring Havana Vieja, the old city, from the seat of a bike and with a local guide to explain all the intricacies of life there, is one of the essential 'to do' list items when visiting Cuba. In the old city you'll see organic vegetable gardens being tended in abandoned plots between town houses, you'll find artists at work hand printing propaganda posters for the ruling Communist party, you'll hear orthopedic surgeons moonlighting as double bass players in street bands and you may even discover barely hidden Santeria (an ancient religion, based on West African traditions) offerings only a few minutes away from the main tourist thoroughfares. Havana offers visitors an incredibly varied collection of stimuli – whether it's the fumes from an ancient Lada or the sound of Salsa music or a half understood conversation with some local children, spending time here will undoubtedly have a profound effect on everyone who visits.
For more information about our Cuba tours click here
Marrakech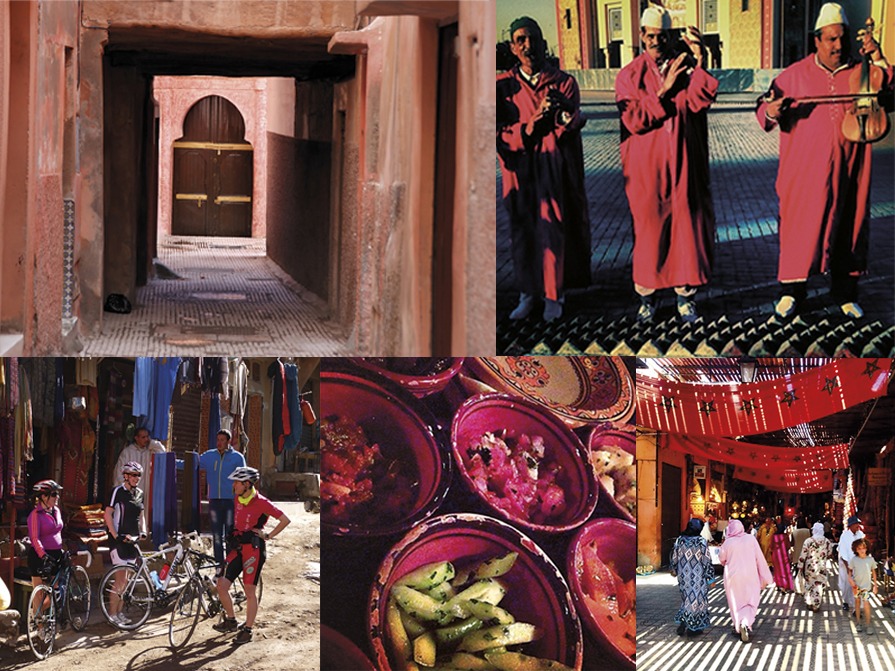 "Stroll on guv'nor", "Fish and Chips" and "Luvly Jubbly" are not catch phrases you would ever expect to hear in the centre of the ancient city of Marrakech, but the largely Berber inhabitants of this incredible place are some of the most linguistically proficient that you will encounter anywhere, with a high proportion speaking four or five languages to an impressive level of fluency. Sadly (or funnily?) the stallholders in the Djemaa el-Fna square in the very centre of the Medina (the old city) have learnt a few mockney phrases that they will regale you with as soon as they figure out that you're British. Appalling stereotypical phrases aside, eating dinner al fresco in the square (whose name roughly translates to the Assembly of the Dead, based on its gory past as the place of execution until the mid 19th Century) is one of the must dos of coming to this amazing city.
A few years ago one of the airlines that flew to Marrakech used the slogan "Four hours and four hundred years" to entice visitors. The truth isn't actually very different to the marketing patter. A stroll around the dense network of tiny alleyways and courtyards that make up the souk will feel in places like you have gone back 400 years. Around every corner will be a different sight, sound and smell – tiny cubbyholes turned into leather slipper manufacturers, vast racks of freshly dyed wool hanging above your head, mountains of locally collected olives piled on a wooden cart or the amazing combined smell of freshly squeezed oranges, bunches of mint and unidentifiable herbs and spices will all do their best to magnetically draw you into the old city again and again.
For more information about our Morocco tours click here.