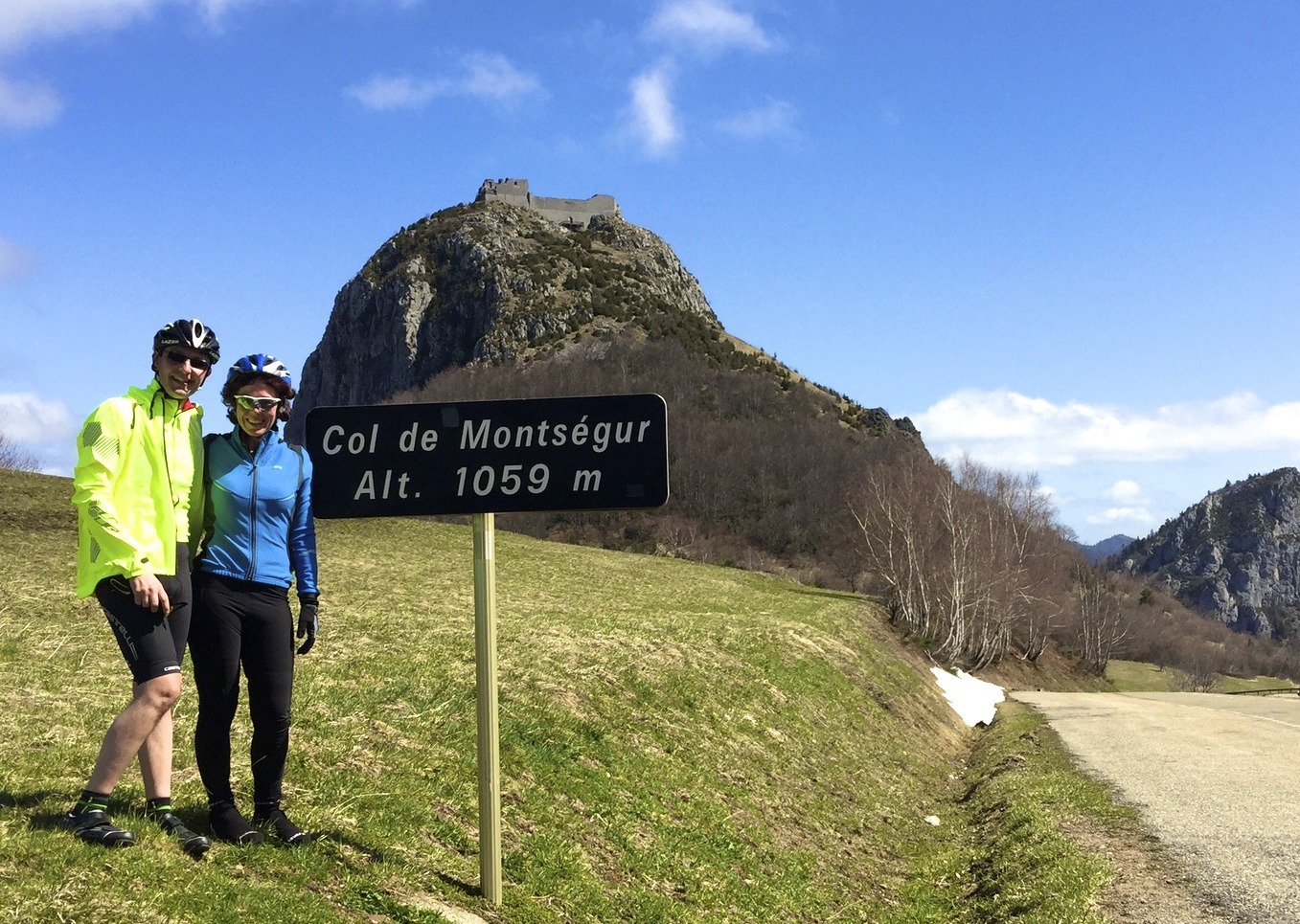 Our Fitness Weeks are proving hugely popular this year and we've had lots of amazing feedback from you all about your training in the hills! Skedaddler Chris Budge is once such cyclist and after returning from our Pyrenees Fitness Week in March, he sent us in this great article about his time away.Here's what he had to say:
Comfortable accommodation in South of France – Check
Experienced and friendly Cycling coach – Check
Good food to meet your cycling calorie need – Check
Oh, but this trip was so much more than that….
Accommodation
The 16th century French house and attached converted shoe factory (site of the first vulcanised rubber shoe in the World) has been lovingly restored to spacious comfortable accommodation, as well as a family home for our hosts Toni and Dave. There are some rough edges, but this only added to the character and it was fascinating to hear how Toni and Dave bought and transformed the house at the end of a 4-5 year search for a suitable property. Chalabre is a quiet village with few other attractions, although we never really had time to look around and were certainly never bored.
Experienced Coach
Dave has a varied past both professional and sporting wise, including Rugby as well as cycling. Our holiday included 3 longer rides with great climbs through French countryside and on other days we would practice some training techniques usually in 2 shorter trips out, with lunch and a recovery nap in between. Dave adapted exercises so that all members of the party could feel stretched, whatever their cycling ability and fitness.
I had a ramp test and calculated my heart rate zones and lactate threshold and we all discussed our personal training needs for upcoming events.
I had quite a nasty fall on my last trip in Ronda, but with the quality climbs, descents and Dave's advice and support I regained my confidence and love of cycling descents!
Good food
The food was excellent and always plentiful. Our host Toni, amongst other jobs, trained as a chef and it certainly shows. All 3 meals a day were fresh, tasty and plentiful and yet still usually with a healthy twist and accompanied by local wine in the evening. Examples of evening meals included a roast, duck breasts, sea-food lasagne, home made curry. I never saw a plate where food was left.
There were also plenty of snacks if needed for the cycling including dried fruit, banana's and cereal bars. There was also always delicious cake and tea/coffee waiting when ever we returned from a days cycling.
Value
This was a great value trip – we had 1 coffee and 1 patisserie stop as the only food expense during the week.
People
Despite all of the above great parts of the holiday, it was really the people that made this week so fantastic. We had great fellow skedaddler's (if thats a word) even if we were of different ages, and cycling backgrounds. We supported each other during the rides and had a great laugh and banter in the evenings. Our hosts, Toni and Dave, as well as their helpers for the season, Tom and Jen really made the week. Yes, we were guests and they looked after us so well, but in other ways it was almost like we were a large family. We learnt all about their 'journey's' and how they came to Chalabre. We would often all sit and watch any cycling on the TV with an aperitif before the evening meal and then chat afterwards about life, the universe and just about anything. I certainly felt on the last night when Dave gave out his 'awards' for the week that everyone had had a great time and a fulfilling week, not just the guests.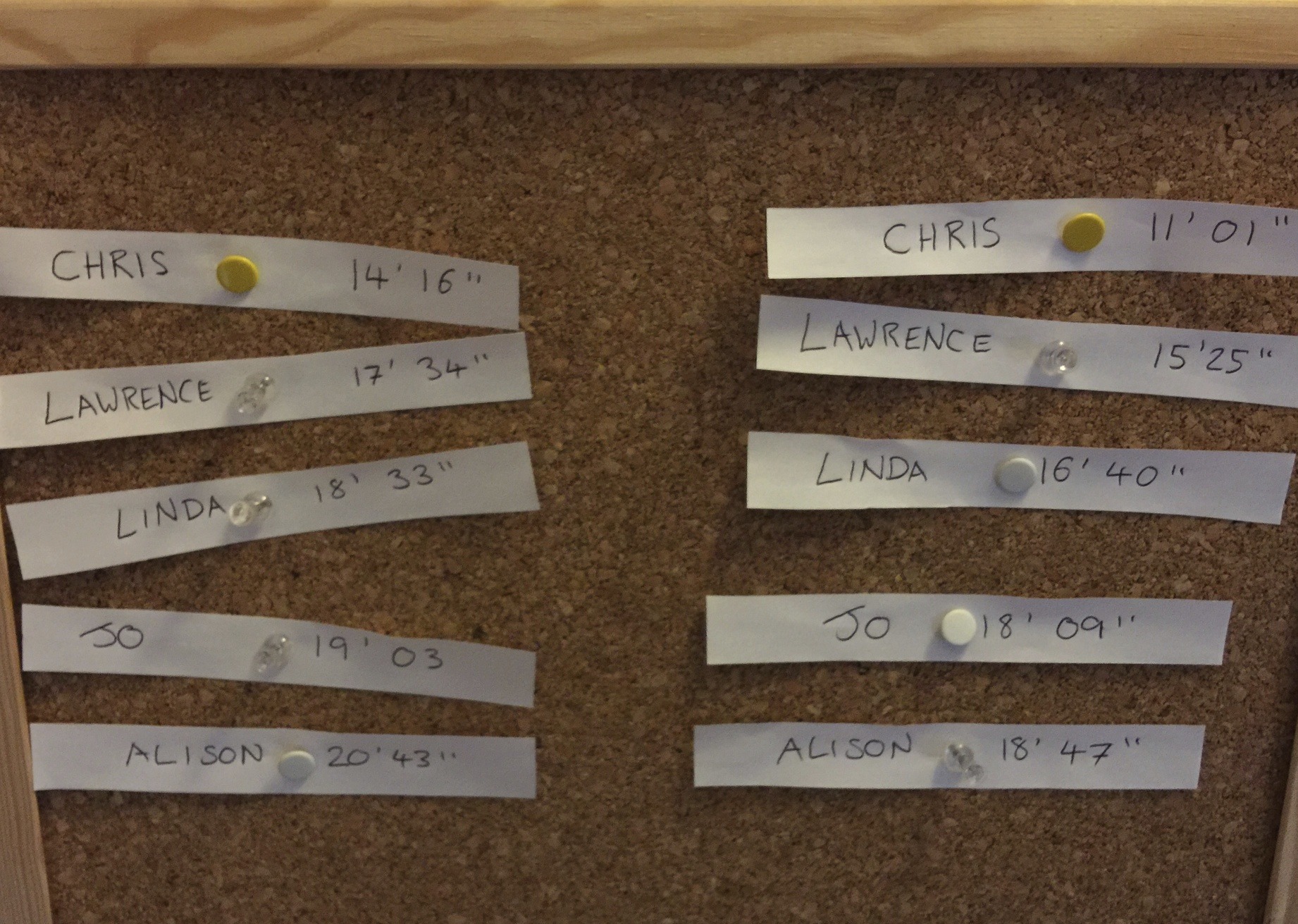 Toni and Dave recruited another resident of Chalabre – Mara to give us a massage which was excellent and reasonably priced and she was another interesting lady. Even the resident cats Lilly and Lola boy were friendly.
I was so impressed with my week that I signed up to come back next year for the sportive week even before I left. I hope the partnership between Skedaddle and Bespoked continue for a long time as i can see myself coming back regularly.
We can't wait to see Chris again in the Pyrenees! Sounds like the perfect French retreat, perfect for building confidence on the bikes and developing technique in a fun and friendly atmosphere. Feeling inspired? We have two Fitness Week holidays in the Pyrenees, catering for a range of riders. To see our full range click here.
Chris will be entered into our Monthly Customer Competition for the chance to win £250 worth of Skedaddle Vouchers!