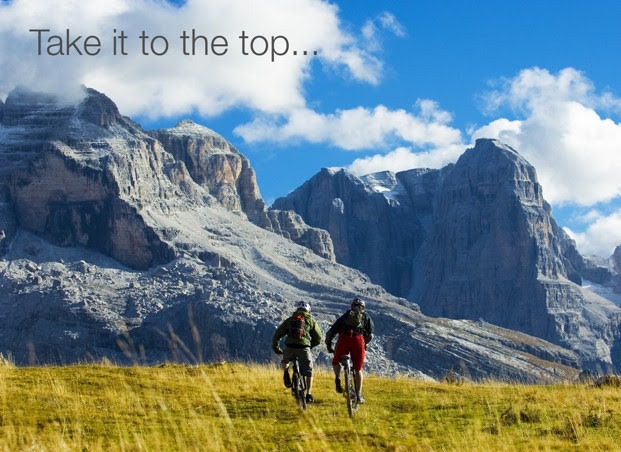 Warmer weather is back on the cards and with it, the return of fast, furious and adrenaline-fuelled fun in the mountains. So, with high-altitude biking firmly in mind, we thought we'd take a closer look at some of our favourite mountain rides:
1. Dolomites of Brenta: For a true Alpine escape, the jagged peaks of the Dolomites offer a spectacular insight into this wild and rugged landscape. Our exciting new trip rises up over 2,000 metres, offering panoramic views across an ocean of trees and lush alpine scenery to boot. You'll even enjoy an overnight stay at a mountain-top refuge, another fantastic way to experience the mountains in all their glory!
2. Picos de Europa: Our 'rip-snortingly brilliant holiday' in Northern Spain samples the dramatic limestone features of the Picos de Europa. This is unspoilt Spain at its best and our tour here is ram-packed full of incredible experiences, including the spectacular Cares gorge which promises riding that will keep you on the edge of your seat…
3. Highlands C2C: More mountain fun awaits in Scotland where the mighty Highlands entice bikers with their fantastic mix of moorland, forest trails and epic riding challenges! A particular highlight here includes the remote Corrieyairack pass, which once defeated will have your heart-pounding as you tackle its epic descent.
Photography: Ronny Kiaulehn