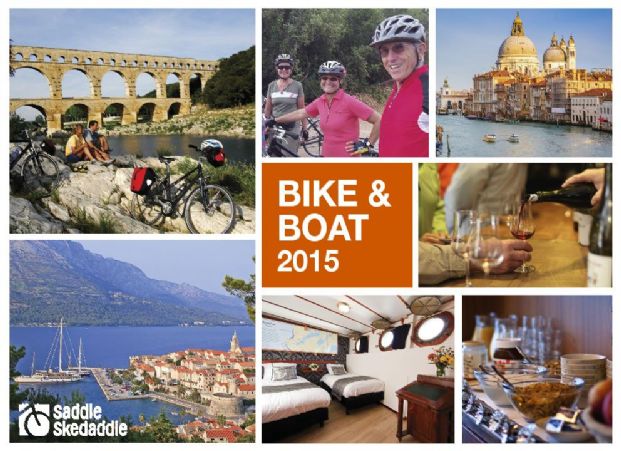 Do you dream of gliding merrily down a canal, watching the world go by? Maybe relaxing on a yacht in the open water is more your cup of tea? For lovers of water, we've got a great range of bike and boat options across Europe, all providing the perfect opportunity to take in beautiful, natural landscapes and soak up some local culture along the way.
This range of HFH cycling trips are perfect for those wishing to share their daily cycling experiences with fellow, like minded cyclists. With most of our these holidays providing full board, the emphasis is on relaxing and enjoying your journey, as you make your way along.
All that's left to decide now is where to travel! In Holland we have several trips exploring the canals, windmills and historic towns that make up the waterways here. Further South, our French trip, Villages and Vineyards of Provence takes in the stunning national park of Camargue and visits the impressive Roman aqueduct Pont du Gard. Our Italian trip Waterways to Venice takes you along Italy's largest river, finally finishing in the magical city of Venice. And last but certainly not least, for those seeking a little bit of glamour, why not head to the sparkling coast of Croatia and enjoy a week island hopping by yacht!
For a full range of HFH bike and boat trips click here
We also have an extensive range of Bike and Barge Skedaddle trips in Holland. For more information click here.