Remote, awesome landscapes? Check. A place-to-place journey? Check. All-round biking opportunities for riders of all levels? Check.
If the above sounds like your cup of tea, a cross-country biking holiday is for you! Alongside Skedaddle classics including, Trans Andaluz, Ruta de la Plata and the Sardinian Coast to Coast, our range of biking journeys are now joined by an exciting NEW tour: Via Francigena. Here's a few facts about the new tour to whet your wheels…
1. It's the Italian equivalent of the Camino de Santiago
Based on an ancient pilgrimage route starting in the UK, this journey may not be as widely known as its famous Camino cousin, but it's just as impressive! Our mountain bike holiday picks up the trail in Tuscany, for the final leg of the path.
2. Rewarding biking alongside Tuscan treasures 
Biking in the footsteps of pilgrims isn't the only history you'll experience here! In-between taking in a great mix of off-road trails and singletrack, you'll encounter some of Italy's best-loved features, from olive groves to ancient amphitheatres.
3. All roads lead to Rome
Time to put this famous phrase into action. Your final destination is the Vatican City, offering a great way to mark the end of your cross-country achievement. It would be a cardinal sin not to!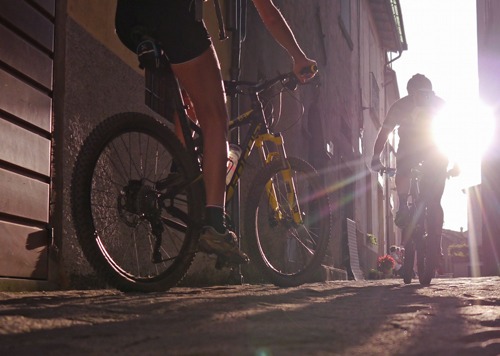 Want to find out more about our new Via Francigena trip? Click here.