Regular Skeddadler Katharine Howe's trip away with us this year saw her taking on the Via Claudia from Fernpass in Austria to Italy's Lake Garda.
There is something about a journey that crosses borders. Somehow it feels like you're going further than the mere mileage involved; cultures and customs change as you cycle by too. Of course when us Brits travel abroad, the change in culture is absolute. We leave our island and all our eccentricities behind. But on the continent, borders barely exist anymore and cultural differences are not black and white but several shades of grey.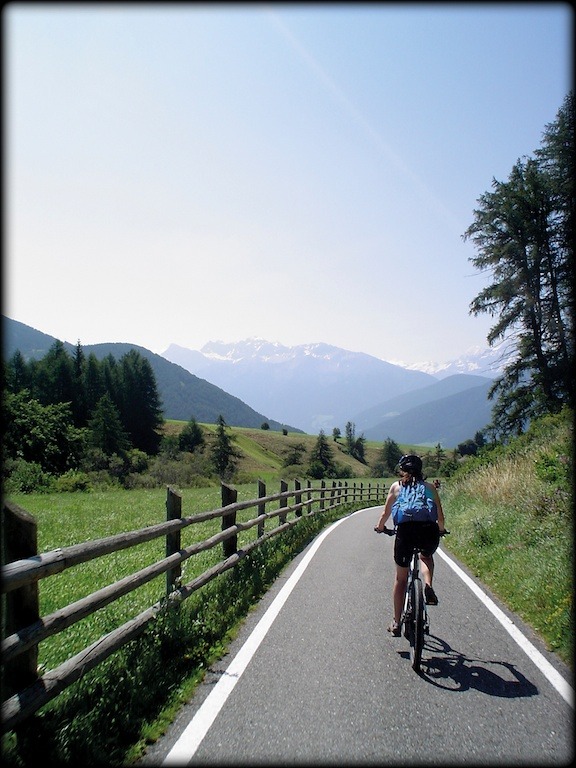 The route of La Via Claudia crosses several borders. Austria-Switzerland was the most obvious, with an actual border crossing and police. But we weren't in Switzerland for long and I don't remember crossing back over to Austria, probably because we were edging our way up a classic Skedaddle 'cheeky climb' on a beautiful track to avoid a busy road over the mountains. Or maybe it was when we were shooting down the descent on the other side (worth every minute of the climb)!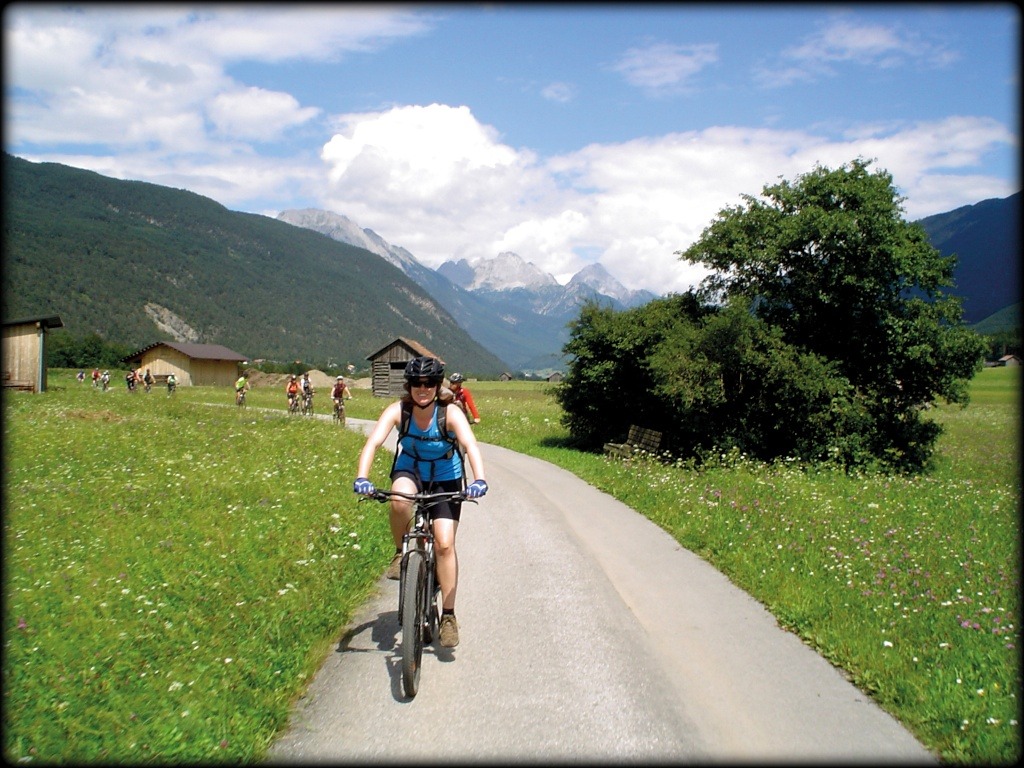 But the main border crossing of the trip is Austria into Italy. Two very different countries, you might think? Germanic versus Mediterranean culture? Surely it must have been easy to tell the difference? Nope. I missed the big Italian flag that was apparently on the border. It was about 20 miles further down the cycle path that I asked if we were in Italy yet! And that's because nothing had really changed. The scenery was still stunning, the architecture was decidedly alpine and the language was still German. The pristine cycle path, that keeps cyclists and traffic separated most of the way, was unchanged. What had prompted my question was one sign that flashed by on the descent into a little village called Mals advertising a 'Pizzeria'.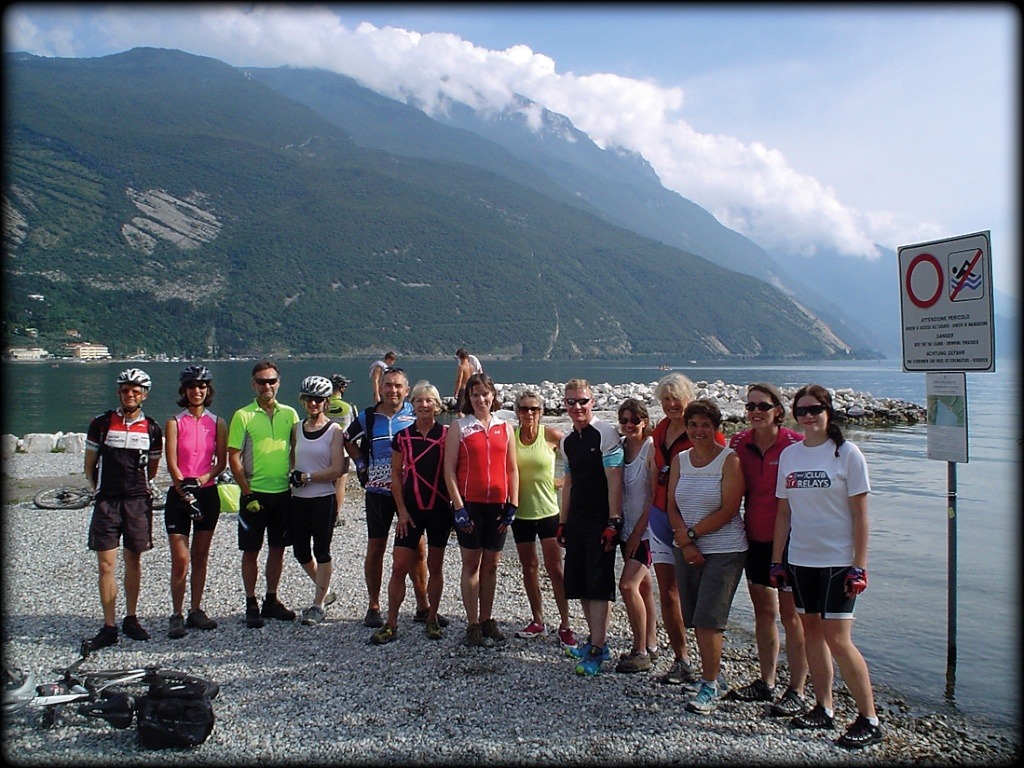 As we made our way through the beautiful valleys, villages and towns, a very gradual change took place. Road signs were in German and Italian, then Italian and German and, by the time we reached Trento, just Italian. We starting thanking people with 'Grazie' rather than 'Danke' when they moved to the side to let us past (only to be overtaken by them on our next snack stop/lunch stop/'what a great view' stop…). Valleys full of apple trees laden with billions of apples, gave way to vineyards and grapes. The coffee got better, the driving got worse and the ice cream flavours multiplied. On our final day cycling from Trento to Lake Garda we were definitely in Italy. Stopping for lunch at a restaurant in an old monastery, we were served plates piled high with spaghetti. Here followed a lesson from our fantastic Sardinian guides on how to eat Spaghetti properly. Everyone passed with flying colours; I did not. Evidently I need to spend more time in Italy. Arriving at Lake Garda we posed for photos to show we'd reached the end of our epic border-crossing journey before heading out for Pizza. And in the bar later that night, I finally got a message on my mobile welcoming me to Italy. Guess we finally made it then!
Katharine howe joined our Via Claudia leisure cycling holiday. For more information about this trip click here.
Photos: Lieven Loots