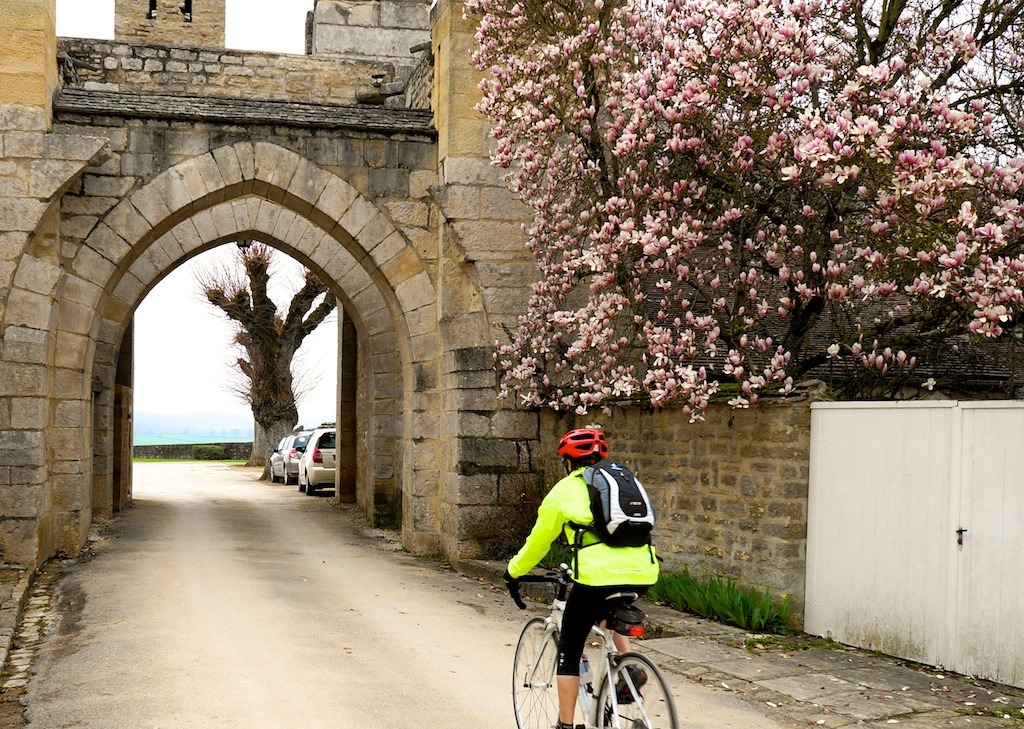 Skedaddler Sheila McIntyre joined us in France last year and well and truly caught the cycling bug! Hoping to enjoy more awesome two-wheeled adventures she signed herself and hubby Samuel for another French cycling holiday, this time to check out the Superior Treasures of North Burgundy. Find out how she got on below:
Well, how do you improve upon perfection?
Last Easter 2015 husband Sam and I were Saddle Skedaddle virgins. Having decided to try something new (and to mark a milestone birthday), we embarked on and thoroughly enjoyed Skedaddle's cycling tour of Brittany – starting and finishing in St Malo, but with a few stopping off points along the way!
Eager to go back for more, we signed up again this year, and have recently returned from the Superior Treasures of North Burgundy tour. Of course, when you decide to repeat a fantastic experience there's often a nagging doubt that somehow it might not be quite so good second time round… But we need not have feared. Once again Saddle Skedaddle did us proud, and we've come back home as enthusiastic as ever.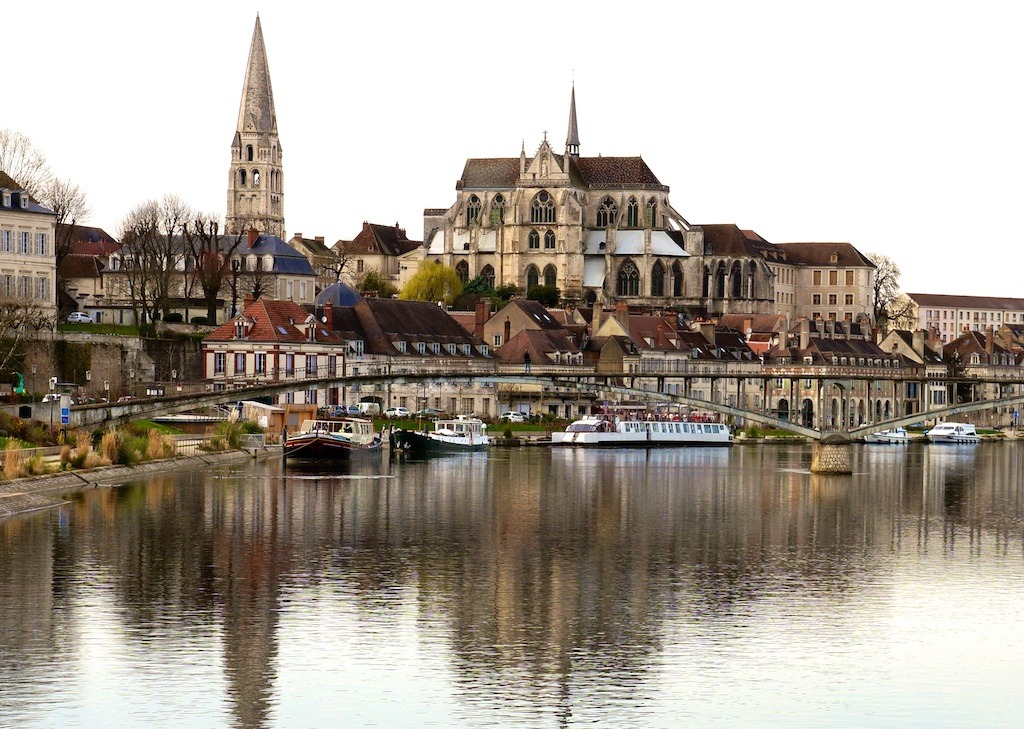 Our tour route comprised attractive towns and pretty villages aplenty, linked by tiny roads, tracks, cycle paths and canal towpaths. Starting from Auxerre, we travelled via Chablis, Semur en Aussois, Avallon and Vézelay, before returning six nights later to Auxerre, tired but happy! Scenery and terrain were varied but always pleasant. Much of the time we were following the course of rivers – Serein, Cousin, Cure, Yonne – with gorges and waterfalls of breath-taking beauty. At some points rivers would be linked by canals, which afforded the added interest of barges and other vessels negotiating the various locks en route. We cycled through vineyards. We tackled 'undulations', some gentle, some a little more challenging – but you don't half feel heroic when you reach the top! We meandered through any number of fascinatingly quaint villages – often mediaeval, with strange-shaped leaning walls, sunken roofs, along with remains of old city walls and ramparts. Such settlements had the air of the places that time forgot, but in a positive and charming way. There were so many, but the names of Montigny, Guillon, Époisses, Noyers and Montréal spring to mind. And no, we didn't take a wrong turn and stray into Canada! This was the true Montréal, the original and best, and boasting a truly mighty and magnificent Church!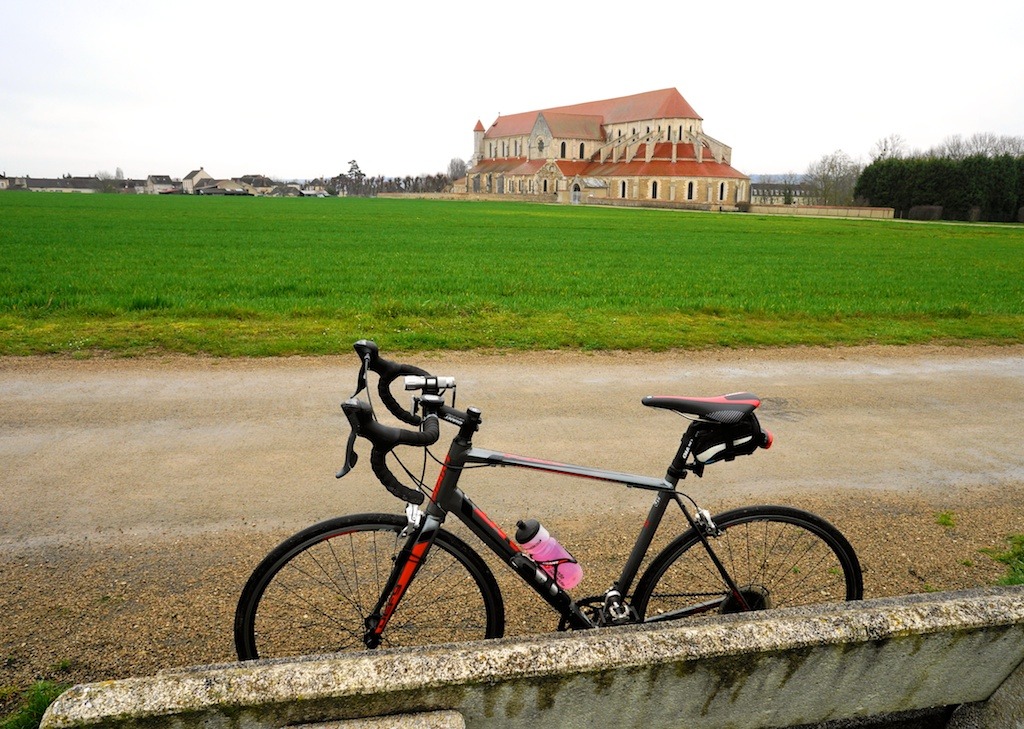 As we now realise is their hallmark, both cycling organisations pay meticulous attention to every detail, and this includes finding delightful places to stay. Our hotels varied in character, but not in quality, which was consistently high. Their proprietors and reception staff could have been forgiven for looking askance at two somewhat dishevelled cyclists who'd wandered in, possibly feeling a mite concerned that such guests would lower the tone of their establishments. But no – we were welcomed with warm friendly hospitality wherever we went, with our two-wheeled companions always comfortably and securely accommodated too. Perhaps Avallon's Hotel de la Poste deserves a special mention. It had the distinction of boasting none other than Napoleon amongst its former guests! With cobbled street and courtyard within the hotel's own precincts, the accommodation was positively palatial. Our room was enormous and we could easily imagine that the painting above the bed might be Josephine – or somebody very like her!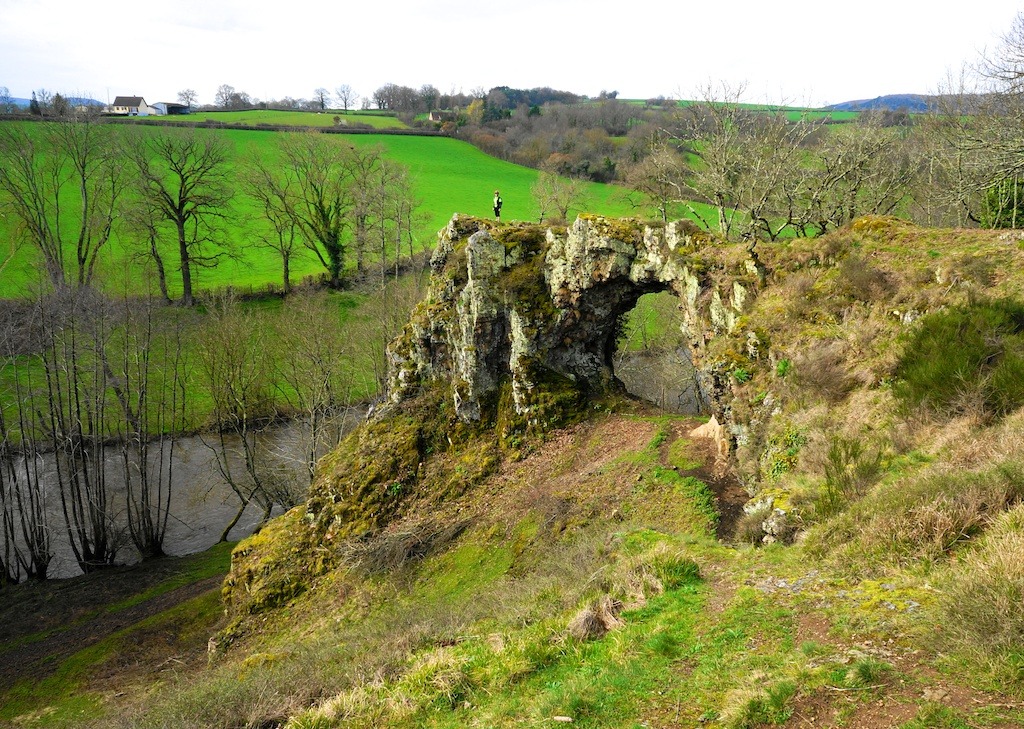 As regards daily distances covered, there was a good balance between harder and easier days. Skedaddle considerately start you off with a relatively modest first stage. After that it was a mix of intermediate distances, stretching to a couple of days of 75+ kilometres, but allowing for an 'almost rest day' of a mere 24k as well. This last enabled us to spend more time exploring Vézelay, a hilltop town tiny in size but of major religious significance. Its sanctified ancient relics, together with its prominence during the Crusades, have attracted pilgrims for hundreds of years, and since mediaeval times it has been – and indeed remains – a place of great importance for those pilgrims travelling through France to Spain as they follow the Way of St James to Santiago de Compostela. We saw several modern day pilgrims – including one leading a donkey! – toiling up the steep cobbled hill to the majestic Basilica which dominates the town. The Basilica has an aesthetic beauty and an acoustic which was, well, heavenly as we listened to the monks and nuns chanting during their act of evening worship.
To return to matters more corporal, another feature thoughtfully included in Skedaddle's Burgundy tour is that two wine tastings are part of the programme – and it would have been ungracious on our part not to have embraced these opportunities! The first came at the end of day one in the famous town of origin of Chablis. Of course it was important to try a few different glasses in order to compare and contrast… (Our purchases were then transported back for us to our starting point of Auxerre to await our eventual return. A good system which clearly benefits everybody.) Coping with the rather pleasant after-effects of the tasting was easy enough, as we had only to wheel our bikes a few metres along the street to that night's hotel. The second wine tasting – on the final leg of our trip – represented more of a challenge. The Caves de Bailly are natural caves whose constant cool temperature and filtered light provide optimal conditions for the local vinegrowers to produce their speciality effervescent wines – which it is only polite to sample. Having decided upon our purchases, we impressed ourselves at how many bottles we were able to fit into our small cycling daysacks. It's amazing how the motivation can help you create space! We further impressed ourselves at being able to complete the remaining 16k of that day's journey with no mishaps, especially as this involved steering along a narrow canal towpath. Not much margin for error there!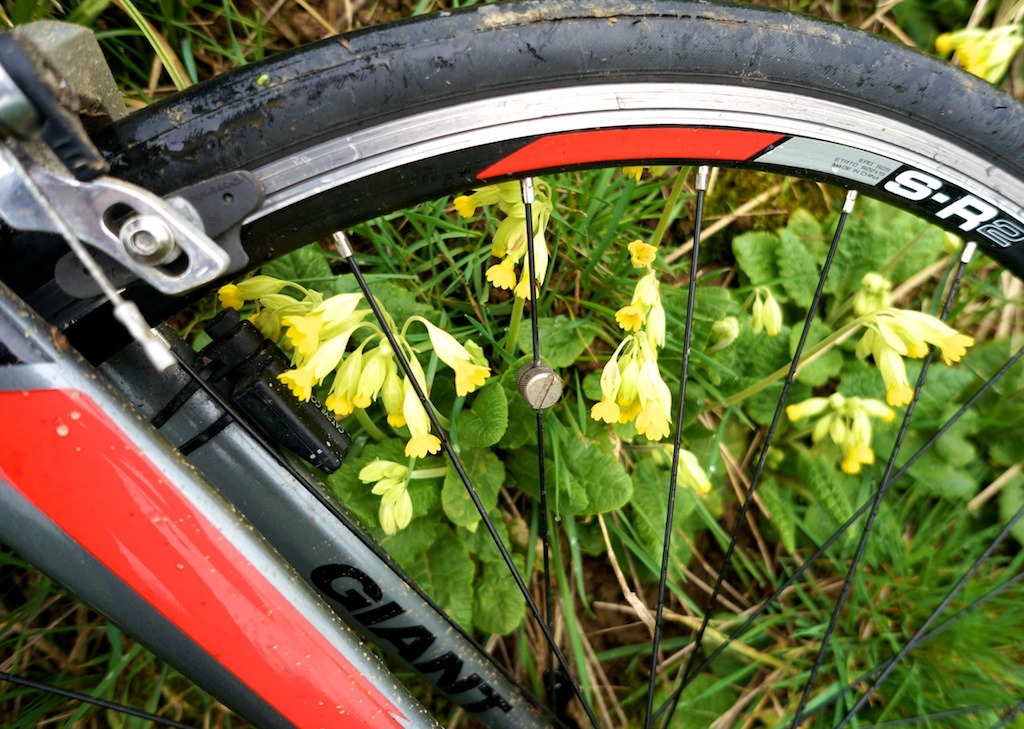 So that may give you a flavour of Skedaddle's Superior Treasures of North Burgundy tour. The freedom and perfect pace of a bicycle make it a marvellous way to explore the sights and sounds of a region – its beauty, its people, its culture, its food and wine – and the title of this tour is well merited in our opinion. Thank you!
Yes, we certainly enjoyed our second helping from Skedaddle's delicious cycling holidays menu. I've a feeling we may well be back for thirds!
Cheers, Sheila McIntyre.
Sheila is the winner of our April 2016 Customer Competition. Click here to find out how you can get involved.