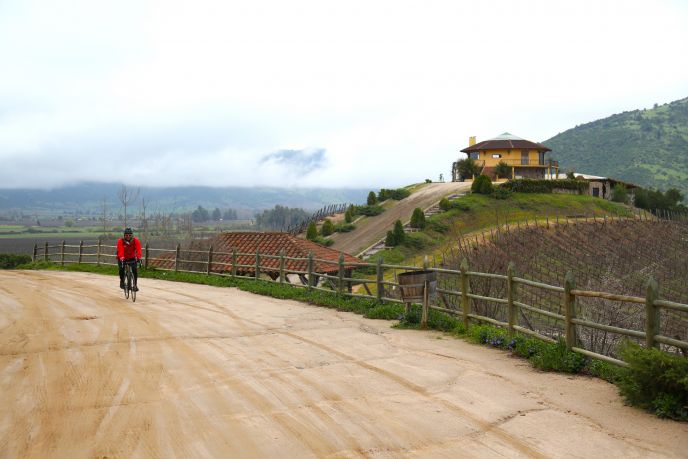 Fine wine is even better when accompanied with stunning accommodation, and our new Chile Wine Country tour certainly delivers these two luxury holiday ingredients in abundance. Journalist Graeme green headed out to Chile to find out more about this exciting new holiday destination.
We've been raving about the long haul destination of Chile for as long as we've been running holidays (seriously, it's where the seeds were sown which would eventually lead to Saddle Skedaddle). So, its with pleasure that we can bring an exciting new tour in one of our favourite destinations. Combining the regions fantastic landscapes with its excellent ability to produce grapes, our Wine Country tour has plenty to get excited about – not least the opportunity to sample some of the world's favourite wine – that's your post-ride beverage nicely sorted then.
Keen to sample this new tour, journalist Graeme Green headed out to Chile to check out the local wares, and was surprised to discover the incredible accommodation that comes as part of the package!
Here's what Graeme had to say…
Onsite wine guide, Miguel Oqueli, gives me a 4X4 tour of the 10,688 acre property and winery. "The owners looked everywhere and this was the right place," he tells me. "We have diversity of soil and microclimates here, which helps with the complexity of the wines." 
VIK's wine is in seemingly endless supply in the hotel's restaurant, which is also putting this place on the map. "We have a lot of fun here," executive chef Rodrigo Acuña Brava tells me at lunch. "Some chefs are proud that they change the menu four times a year. We change it twice a day, for lunch and dinner, depending on what comes in fresh." There's no menu, just freedom to improvise with local produce for hearty lunches and fine-dining dinners, such as hake served with squid ink agnolotti stuffed with scallops. 
When not drinking my own body weight in fine wine, I borrow one of the hotel's bikes to explore the vast vineyards and lake, a popular spot for geese, ducks, tinamou and quail.
I spend another day hiking the hills framing the valley, getting a sense of the changing land and microclimates; there are sections of red rock, where vultures soar over the cacti-covered hillside, and other parts with the feel of English woodland. If there was any remaining stress, it was gone by the end of VIK's Signature Treatment in the spa, a hot bath, with a glassful of wine added to the water for the relaxing aroma, followed by a rejuvenating massage, then dinner and more wine…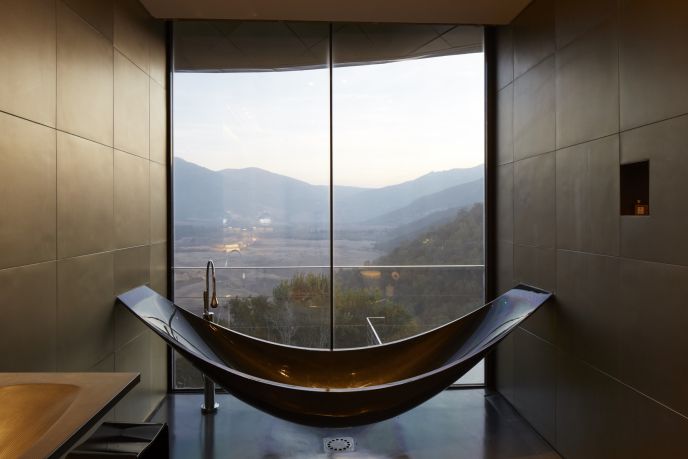 To find out more about Graeme's trip to Chile, read the full article by clicking here.