With the big day fast approaching, we thought we'd ask our team of experts which cycle tours are on their wishlist this Christmas! So, time to forget the colder weather and darker nights and cast your mind towards 2019, where many amazing cycling holidays are eager to impress…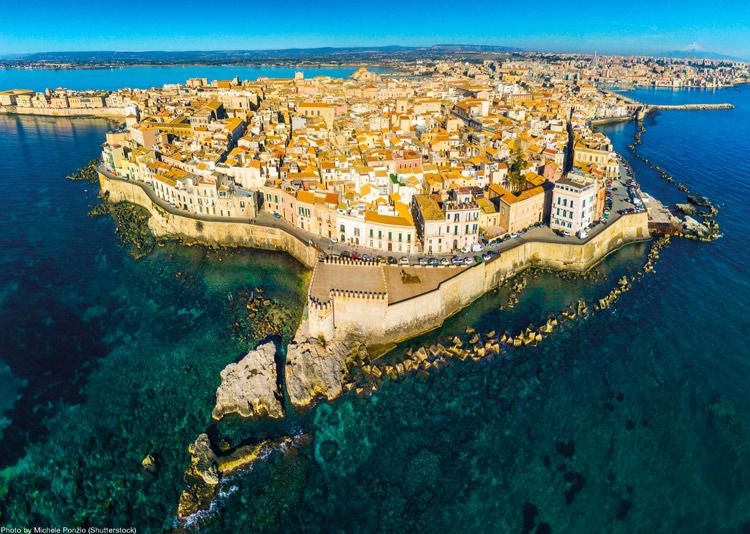 Our leisure specialists are eager to explore the timeless beauty of the island of Sicily…
This exciting new holiday explores the remote and beautiful south-east corner of Sicily, an alluring Italian island with a rich, historic past. En route you'll enjoy riding through gorgeous rural landscapes scented with aromatic Mediterranean flora and fauna, as well as soaking up the idyllic coastal views of the Med's crystal-clear waters.
For culture vultures this journey by bike is also bursting with historical highlights. This hub of history is home to an array of traditional Baroque towns built around imposing churches and cathedrals, many of which are UNESCO World Heritage listed sites. Other places of note include, Modica, a town perched precariously on the side of a cliff and the honey-hued city of Siricusa, home to countless ancient ruins – the perfect end to your ride!
Cheeky Team Fact: 'In Sicily people speak both Italian and Sicilian, however Sicilian has been recognised by UNESCO as an endangered language!'
Discover more about our holiday in Sicily here. Or discover the story behind this enchanting new holiday in our dedicated blog feature.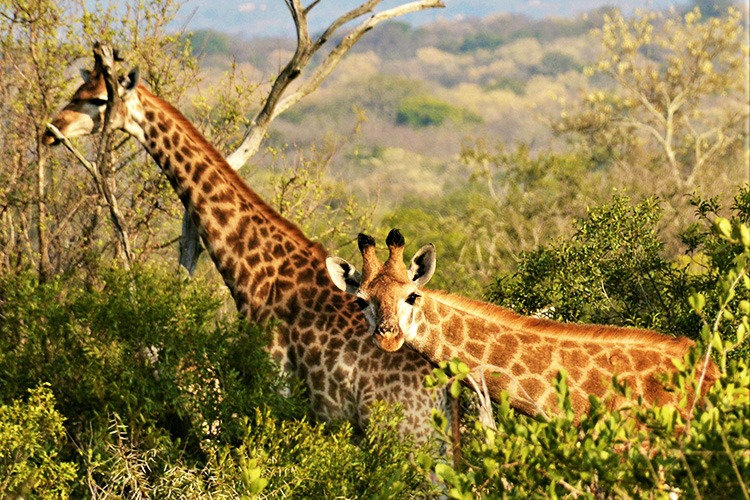 Our adventure specialists dream of Swaziland, an African escape filled to the brim with magnificent wildlife...
A tiny landlocked country in southern Africa, Swaziland (Kingdom of Eswatini) is a wealth of culture and beauty. This trip lets you experience the best of Swazi's quiet backroads and gentle off-road trails by bike, whilst also getting the opportunity to see some of the country's incredible wildlife, such as Giraffe, Black Rhino and Wildebeest, in an open-sided Safari.
Interacting with the local culture is also a huge part of the trip, and the locals are keen to give you a warm welcome to their stunning country. To top it all off, you'll stay in some exceptionally special accommodation throughout the trip, including straw-thatched bee-hive huts and a secluded tented camp (which has an en-suite!?). What more could an adventure seeker wish for…
Cheeky Team Fact: 'Swaziland is one of the smallest countries in Africa. At 6,704 square miles (17,364 square kilometers) it is slightly smaller than Wales!'

Discover more about our adventure to Swaziland here. Indulge yourself further in our official video and flickr gallery, as well as this inspiring customer story for this incredible trip.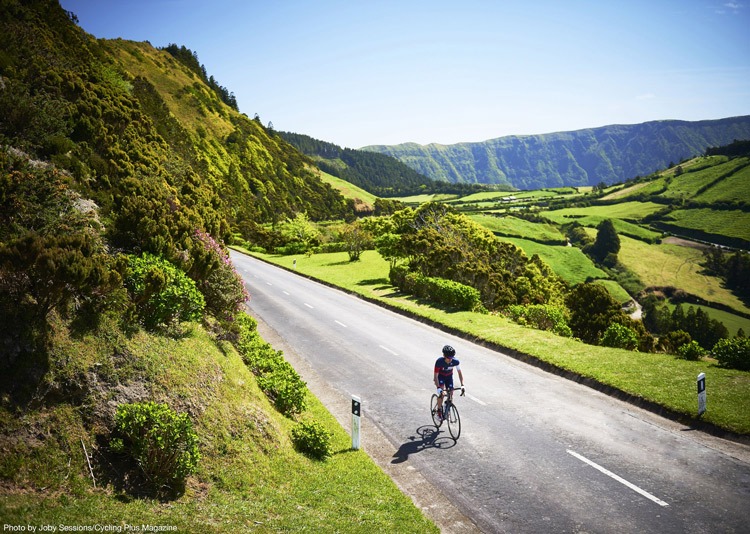 Our road cycling experts are raring to pedal the volcanoes and lagoons of The Azores: The Lost World of Sao Miguel…
1,000 miles west of Lisbon, Sao Miguel island is the largest and possibly the most beautiful of the 9 islands comprising the autonomous Portuguese archipelago of the Azores. It may be small, but don't let that fool you – this island is stuffed full of ancient treasures such as the legendary Sete Cidades (Seven Cities) lagoon and the Lagoa do Fogo (Fire Lake).
A land of varied terrain, the Azores is certainly not short on challenges, and the journey is packed full of amazing road cycling surprises. One minute you'll be cycling through pretty country lanes winding through rolling green dairy farms, but climb a hill, turn a few bends and you'll find yourself in a volcanic landscape clad with exotic vegetation which wouldn't look out of place in a scene from Jurassic Park.
Cheeky Team Fact: 'Sao Miguel is home to the only tea plantation in Europe and produces around 30 tonnes of tea each year'

Discover more about our holiday in The Azores here. For more inspiration hear from one of our team about the reasons why he's excited about the trip in this blog, and check out our flickr gallery for even more inspiration.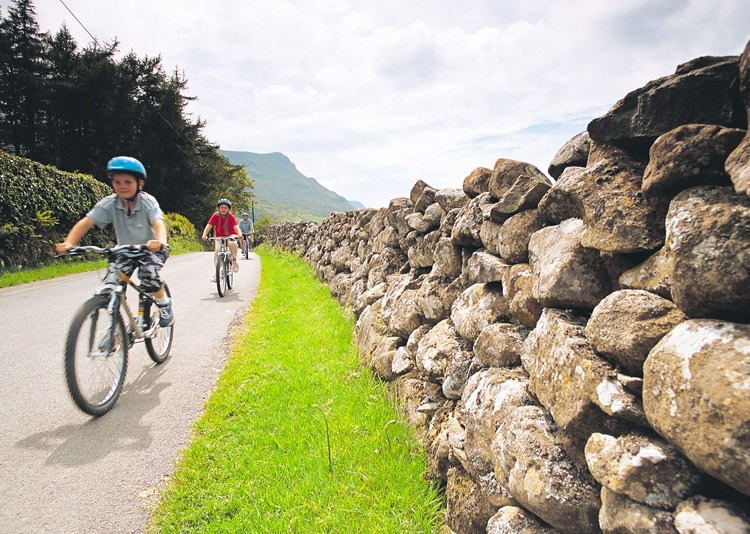 The family cycling experts can't wait for the UK's iconic Hadrians Cycleway…
This 5-day trip takes you from coast to coast travelling along quiet roads and traffic-free paths and hosts a wealth of historical beauty. As a designated UNESCO World Heritage Site, Hadrian's Wall boasts the same status as the Egyptian Pyramids and the Taj Mahal and this tour takes you to explore the full length of this incredible attraction.
It follows in the footsteps of Roman Soldiers and allows you to experience the rich heritage of Cumbria and Northumberland in open hill country and peaceful river valleys before finishing at the North Sea in Tynemouth – just down the river from Skedaddle HQ! Using the National Cycle Network and with luggage transfers and emergency back-up included, this family cycling holiday is sure to be fun and stress free.
Cheeky Team Fact: 'It took around 15,000 men about 6 years to build Hadrian's Wall'
Discover more about our family holiday on Hadrian's Cycleway here. Also, see for yourself the family fun ready to be had in this holiday video.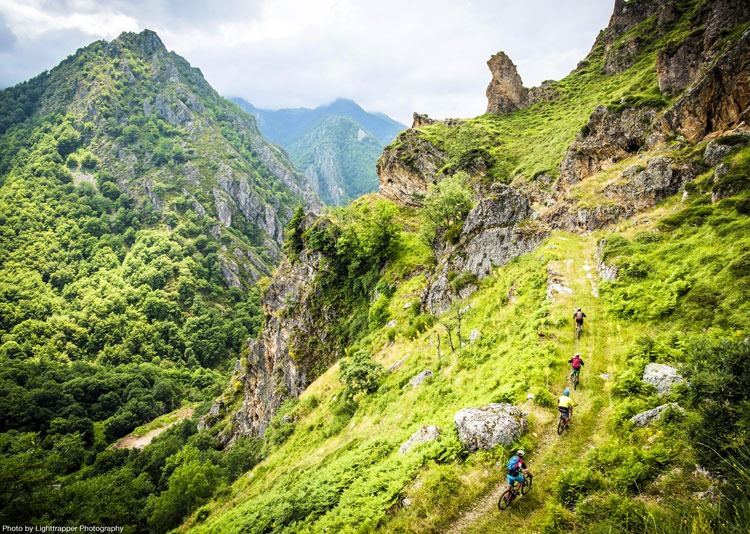 The mountain biking experts are gearing up for the Picos de Europa – Trans Picos
This incredible Spanish tour takes you through the Picos De Europa National Park, and through three beautiful regions of Spain – Castilla y Leon, Cantabria and Asturias.  Known as a walking area, The Picos de Europa remains one of mountain biking's best kept secrets. Remote trails wind their way through the high peaks and meadows, a fantastic mix of singletrack and vehicle width paths.
Along the way you'll traverse the immense Urdon Gorge, ride the incredible circuit of the Pelono forest, and simply enjoy the stunning views and thrilling descent from the Andara Massif (oh… and don't forget the blissful singletrack to the Rio Cares!). All the while you'll be staying in local inns and hotels and even a mountain refuge high in the Andara Massif with incredible classic local cider waiting for you after a days biking.
Cheeky Team Fact: 'There are 200 peaks higher than 2000 metres in Picos de Europa National Park'

Discover more about our Picos de Europa holiday here. Also take a peek at our incredible flickr gallery for more inspiration!
Feeling Inspired? Check out our full range of amazing holidays for 2019 here!