Who says you have to hit the continent to test your legs on some teeth-clenching climbs? For those hoping to stay a little closer to home this year, our Classic Passes tour has some of the finest road cycling challenges up for grabs, and split over one weekend, this is a great option for those looking to take less time off work to satisfy their cycling needs. Need a little more convincing? Skedaddler Joe Newbold took to these routes with us this Spring and gave us a window into the road cycling you can expect. Read on to read Joe's story:
I'm not sure any passage of text can describe the emotional ups and downs, the pain that frequented the legs, nor the camaraderie that was built in a matter of days between 12 strangers. But here goes…
Day 1 – Passes & Pies
The weekend started with the swift realisation that 75 miles and 2 weeks of turbo in 9 months was not adequate training for this event. After about 30 minutes, it's safe to say that talking about gradients of 18-30% on the climbs had me praying that any dignity left over the next two days, would be held together by my willpower and youth! With morning upon us, excitement turned to apprehension.
Led out by John and Al (our guides) we made our way from Threlkeld where we were blessed with sunshine and a warm 14 degrees all day. Covering a distance of approximately 85km and over 1,600km saw us tick off many Lake District landmarks including Honister, Newlands and Whinlater. With a slight ache in my legs, the evening was thankfully followed by a stay at an amazing accommodation in Gosforth, where we were met with an awesome selection of proper English-style pies for dinner – just what we needed! Fuelled by local grub and knackered from our days riding it was an early bedtime of 2200 hours.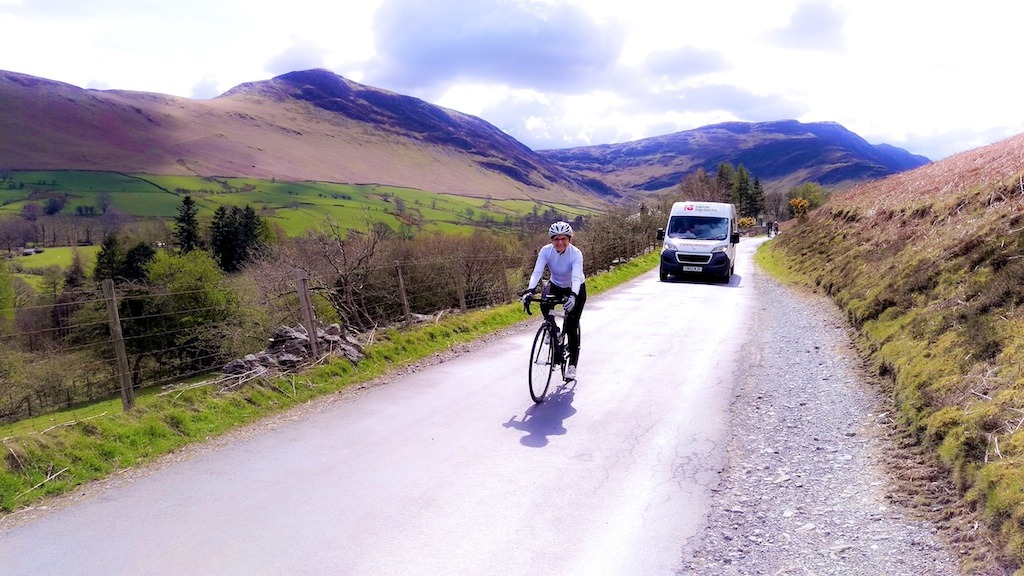 Day 2 – More climbing awaits…
An early morning start at 8000 hours saw us greet the day with a downpour from above, and after waiting a few minutes for the weather to ease; we kitted up accordingly and hit the road. It soon became apparent there was a fight to get on my back wheel; after a face full of mud and water from the cyclist in front, I realised I was the only person with a mudguard! Please, please, please fit one in case it rains, other riders will appreciate it.
Thankfully after an hour, the rain had stopped just in time for Hardknott; yes that infamous beast! Once the hard part was done, the rest of the day seemed much easier. By this time I had accepted that my legs had a maximum of about 35-45 miles in them before it became pure mind vs pain! Our second-day climbing saw us ride a total of 80km and over 1,600m again, before arriving back at Threlkeld to pack our things and start our journeys home.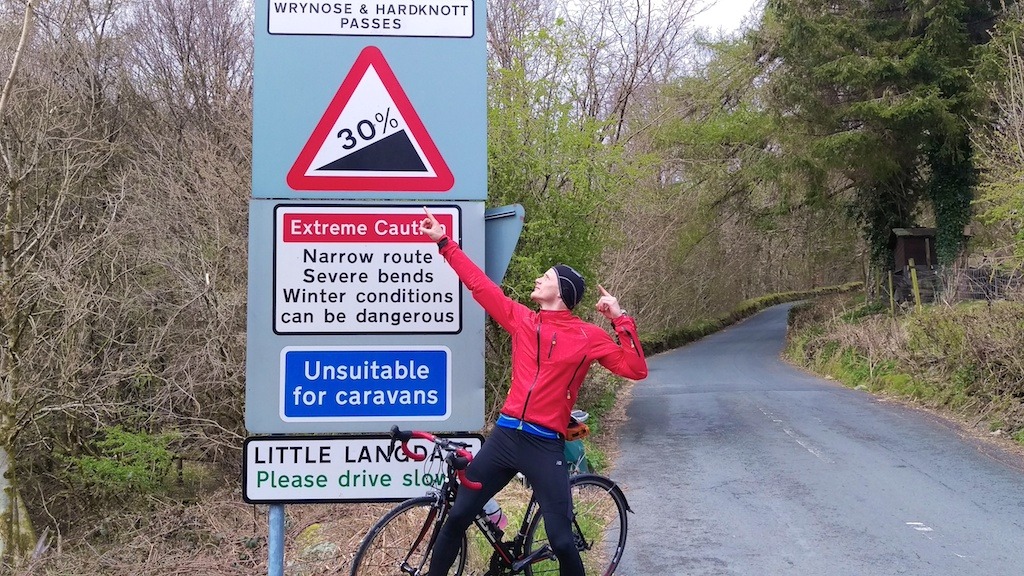 To Summarise…
I won't spoil the two days by giving away too much but I will say that after the very long Wynrose pass I would strongly suggest you get ready for the best descent of the weekend; wait for a gap in the traffic and simply enjoy…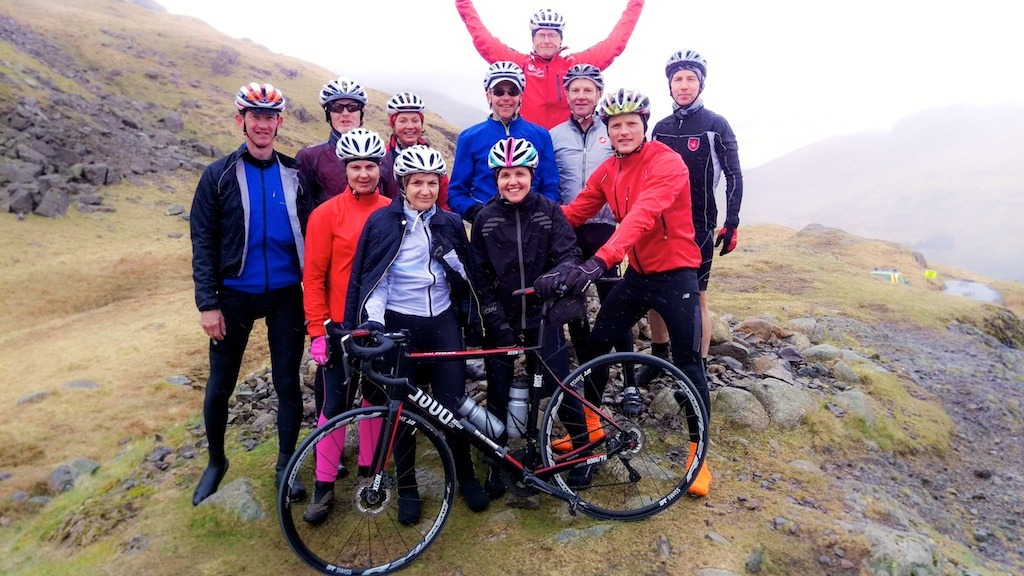 Overall the two days were amazing, the guides were great and cycling through one of the most beautiful places in the UK made it all worthwhile. For a little window into our weekend be sure to check out my photos, which represent a small fraction, of just how beautiful this area is!