Get an insiders perspective of our road cycling holiday  Colombia – Emerald Mountains with our latest holiday snaps…
We're strong believers that our guides are always one of the best ways to experience a holiday first-hand,  so it's always great to get in-the-moment photos from the tours they are leading.
Alongside helping Skedaddler's discover the incredible landscapes of Colombia,  guide John Walsh also decided to channel his inner photographer and shared his incredible saddle sights for us all to  stare at longingly in the office(#nofilterneeded)…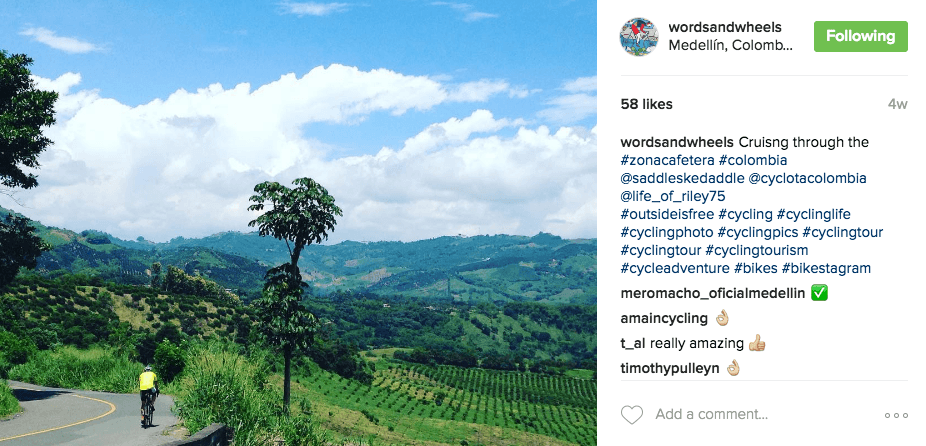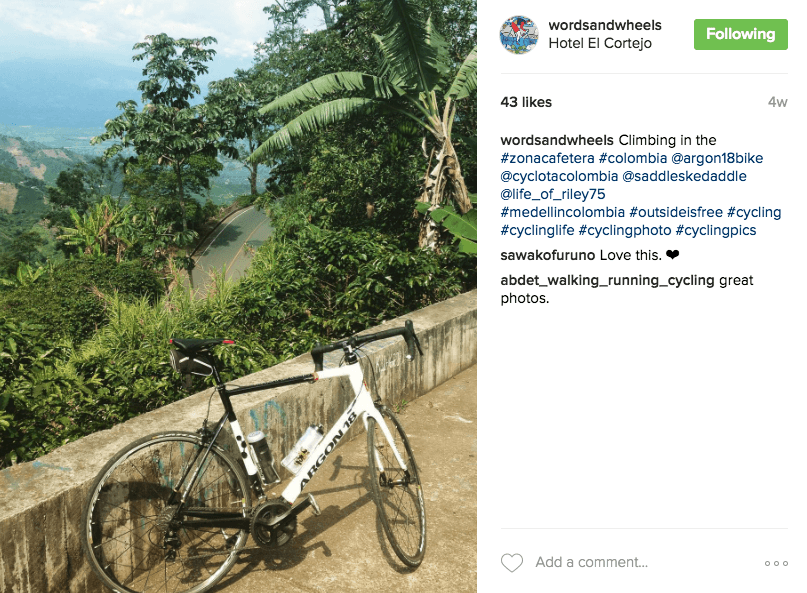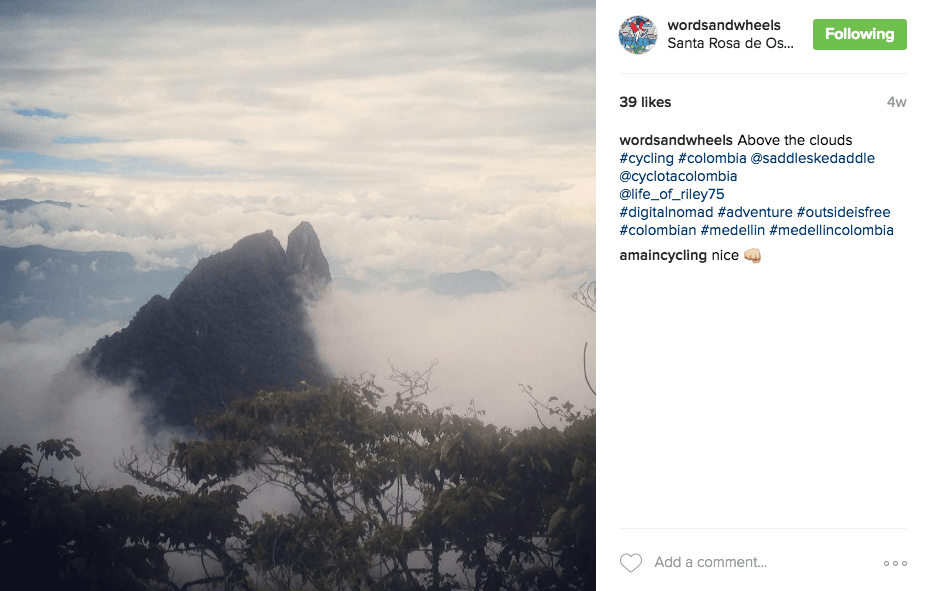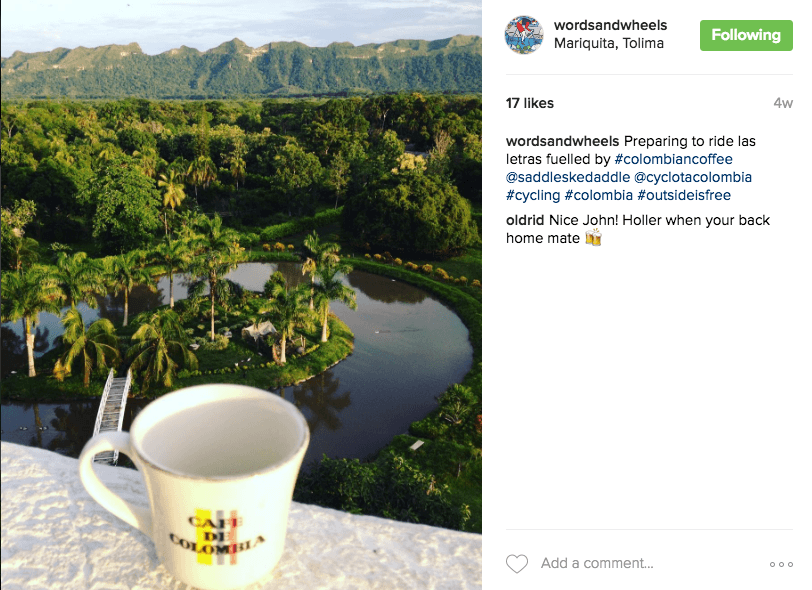 Feeling inspired?
If John's photos have you chomping at the bit to head over to South America and start exploring incredible Colombia for yourself, take a closer look at our road cycling holiday by clicking here.