Journey (n): An act of travelling from one place to another.
Challenge, fulfilment and varied landscapes are the essential ingredients, which help make our Cycling Journeys some of the most memorable two-wheeled trips you'll undertake. So, if you are looking for something to conquer in 2017, you might want to take a look below…
Destination: UK
Top trips: Coast to Coast, Hadrian's Cycleway
What to expect: From the 140-mile C2C to the iconic Hadrian's Wall, some of the world's most esteemed cycling experiences can be found in the UK. Once completed, you'll be elevated to cycling legend status!
Destination: Italy
Top trips: La Via Claudia, Via Francigena
What to expect: For a bestselling, border-hopping journey, the Via Claudia is packed full of fun. Or for those looking to cycle some of Italy's best-loved regions (Tuscany and Rome), why not take a look at our new holiday the Via Francigena?
Destination: Spain
Top trips: Granada to Seville, Camino de Santiago
What to expect: Whether you're hoping to achieve your pilgrim status on the Camino, or looking for a window into the heart of Andalucía, our tours in Spain are steeped in tradition and offer unforgettable cycling experiences.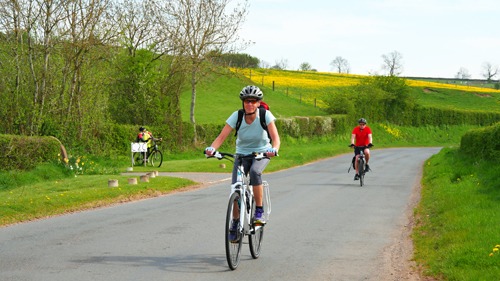 Looking for more journeys to tempt the tyres? To see our full range of cycling journeys click here.