To the Skedaddle community,
NB: This page is being updated regularly to bring you the latest information regarding this quickly evolving picture.
We hope that you, your family and friends are in good health. For those that are ill we wish you the speediest of recoveries. These continue to be the most extraordinary of times. Each individual faces their own challenges, worries and anxieties. For us adventure enthusiasts who love nothing more than exploring the great outdoors on our bikes, the global travel restrictions currently in place are difficult to come to terms with. 
For those of you with existing Skedaddle bookings, we would like to take this opportunity to give you an update, here goes:
If you had planned to go away with us in August

, 

you should have heard from us by now to discuss your travel options.

 

Thanks again for your patience

 as we worked our way through the list of passengers booked with us this year

!

 

If you are due to travel with us from September 

or later in 2020

,

 

you may already have been contacted by our team

 or you will hear from 

us

 soon

. 

However

, do

 feel free to get in touch to find out more information about your holiday. 

 

We won't be processing your balance payment 

until we have confirmed we can safely run your trip 

and

 you have agreed you are happy with any changes we have had to make, 

in light of

 covid-19. 

 

If

 you 

are due to travel with us but 

have concerns about travelling

 this year, please do get in touch with us as soon as possible. Our team are on hand to 

discuss next steps

, including enabling you to transfer to a future holiday

 in 2021

. 

If you can't commit to an alternative date 

now

, you 

can 

receive a

 credit note

, which you can use against any Skedaddle holiday, subject to availability.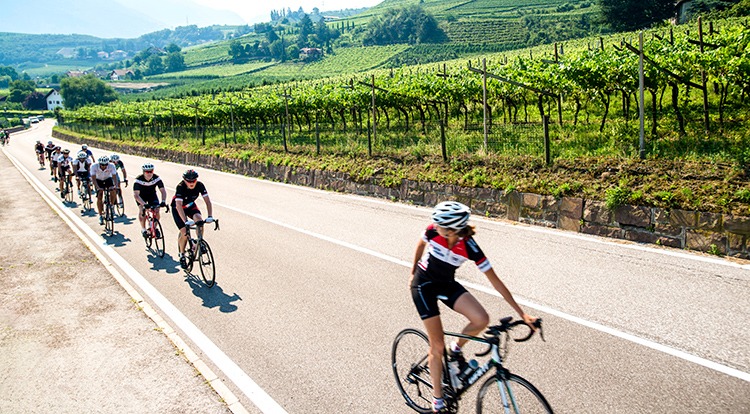 Cycle with Confidence
Friendship, community and trust have never been more important. We're now several months into the coronavirus pandemic and we hope that the worst is now behind us. Whilst many travel restrictions have begun to lift, and lots of you have told us you are eager to escape on two wheels, this is still a rapidly evolving situation, which poses us many challenges.  
We wanted to reassure you that the safety of our customers, staff and local partners remains our top priority as always and that we will always follow the most up-to-date government guidance. We are working tirelessly to develop a number of solutions that mean we can get our trips back up and running. At this stage there are still a good number of elements that are uncertain, however rest assured, we will continue to follow FCO advice and will only run a holiday when it is safe and responsible for everyone involved. Until then, thank you for your patience, we'll update you as soon as we can with further details. 
An update on our team
We are still here for you! Like many of you, we are home working, testing the limits of our domestic broadbands and IT. So far, so good (surprisingly), and we still have all of our usual means of contact in place, though do bear with us if you are trying to get through to speak to us. As you can imagine, it's a very busy time.
Like many companies in the travel industry, we have had to make the difficult decision to ask a significant number of our team in the UK, Italy and Spain to take a leave of absence. We are also not able to provide the normal level of business to our extensive team of guides, suppliers and local partners around the world. These are not decisions we have taken lightly. We are painfully aware of the impact this has on our global network's livelihoods and wellbeing and this weighs heavily on us.
Despite all of this, we continue to be amazed by how our community has come together. Whilst we are now functioning with a reduced team, we are keeping in contact with everyone so we can stay up-to-date about what's going on, keep spirits high and think about the future. By sharing friendship, compassion and support, we are all finding a way through these difficult days. Your continued support – whether this is kind words, bookings for 2021 or patience as we navigate the daily challenges – means the world to us.
Sharing is caring
Whilst we all adapt to this strange new world, alongside our wider team, we are keen to keep you, our extended family of Skedaddlers, smiling and motivated over the coming weeks and months. We'd love to hear how you're keeping busy, maybe it's planning your future adventures by bike, or reminiscing on past travels with us – whatever it is you're up to, do continue to share your stories with us. In return, we'll do our best to cheer you up; we have plenty of ideas up our sleeves that we hope will help get those all-important good vibes flowing!

With that in mind, we'll be updating our blog with lots of content to keep you suitably inspired and motivated, from delicious recipes inspired by Skedaddle picnics, to incredible stories about inspiring tours in our range, not to mention the chance to master the much-revered bike maintenance skills of our glorious guides. You can also follow us on Facebook and Instagram for a bit of escapism and to hear from our global team. We're updating these regularly with insights from guides, as well as some of our most inspiring holidays snaps, videos and customer stories.
For those craving travel inspiration to lift your spirits, check out our new dates for 2021 here. There are over 200 cycling tours to peruse. Remember, when we all get through this – and we will – amazing adventures by bike await. 
Don't forget, we're all in this together
In our 25 year history we have handled many challenges, but this is the biggest yet. We are a small, friendly business, built on inspiring people to travel by bike in a sustainable, community-led way. We're a passionate, global community and we're all in this together – that's the (virtual) office team and our extended family of small, local businesses – everyone from Naomi and Dan and their teams in Italy and Spain to our many local partners across the globe, our lovely guides, the hoteliers, and beyond.
 And of course you are part of that community. This is our promise to you: when you set off on your next Skedaddle trip, you can just turn up, relax and have a great time on two wheels, in the knowledge that we've got everything covered.
 Thanks again for your understanding, patience and continued support – it means a lot!
 Paul, Andrew and the Skedaddle Team