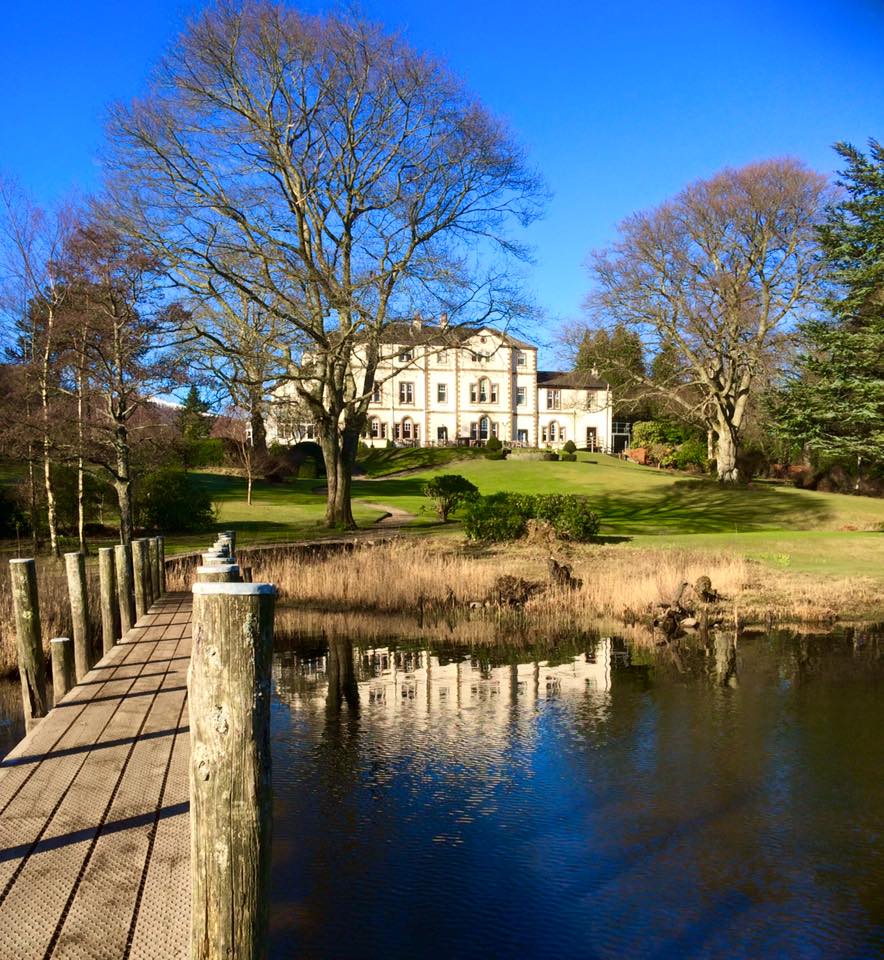 If you catch Derwent Water on a good day and are up with the lark in time to see the sunrise over the lake and it's serene islands, we guarantee there's no place you'd rather be. Having recently headed to the Lake District to stay at our stunning country house at Derwentwater, we thought we'd share some of the fantastic opportunities that await you if you choose to join us for a two-wheeled journey in this classic destination…
Nestled just outside of the peaceful Cumbrian village of Portinscale lies the grand and historic Derwent Water, which sits in a prime location on the lakeshore. With stunning views over the surrounding landscapes and splendid surrounding gardens, this is a great base for a holiday in the lakes.
Alongside quality care from your country house staff, you'll enjoy a range of delicious meals to keep you fuelled throughout your stay as well as plenty of time to relax in the country houses' range of comfortable rooms. Highlights of this majestic home include the conservatory overlooking the surrounding fells, and the relaxing lounge with window seats looking on to the lake. Why not sample a delicious local beverage in our fully kitted our bar, or enjoy a morning coffee . With so many special areas to explore, guests have plenty of space to roam and with endless places to enjoy those golden 'moments of peace'; we guarantee you'll not want to leave this delightful country escape.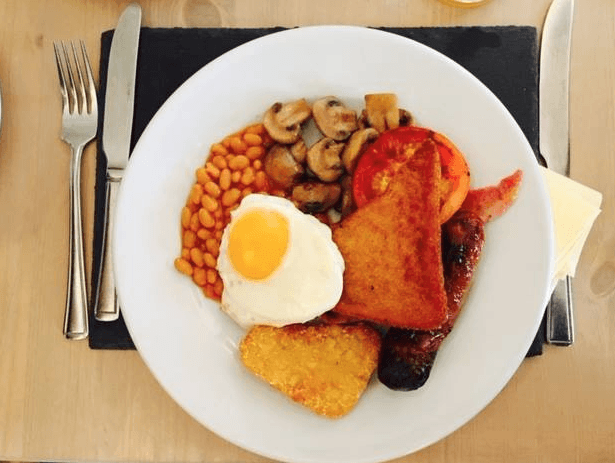 Aside from your superb accommodation, Derwent Bank is also ideally situated just a few miles from the popular tourist hotspot Keswick and you'll have plenty of opportunity to make your way to this pretty market town to sample the array of shops. With lots of cafes to choose from too, it makes for a cracking pealing pit-stop, and we highly recommend the 'Saddleback café' – a firm favourite with local cyclists.
But what about the cycling?
Cyclists at Derwent water can expect to be spoilt by the daily riding options available. With some of the best vistas in the whole of the country, there is plenty to keep those legs motivated too. Iconic mountains you'll spot from you saddle include Skiddaw, Blencathra and Cat Bells, but don't worry, we won't make you cycle up these legendary beasts! That being said, there are a few cheeky climbs to tackle, but the elevated viewing rewards are totally spectacular and ensure the challenge is well worth it. Other sites of interest you can explore on two wheels include the ancient Castlerigg Stone Circle, which provides incredible 360 degree panoramic views of the surrounding fells.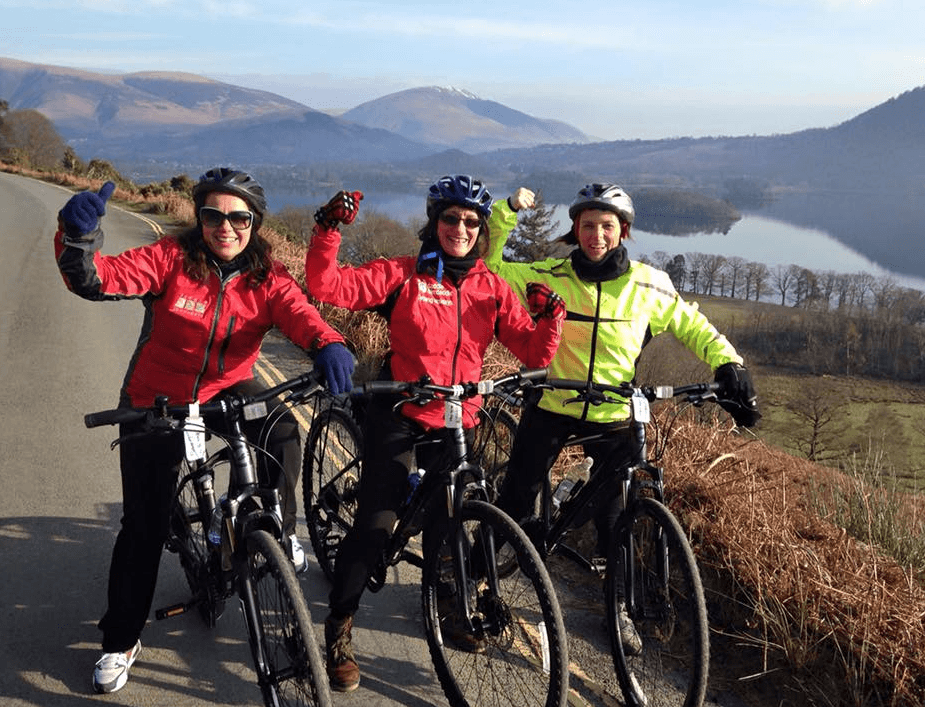 As with all of our country house options, you can find an array of local routes to explore located on the 'discovery point' wall. Make sure you take a look for more inspiration and detailed information for the area you have chosen to discover.
In a nutshell…
Landscapes don't come better crafted than the exquisite Lake District region. Having inspired poets, authors and artists for hundreds of years, you'll encounter timeless scenery that has to be seen to be believed. If you've already seen this region by foot, why not spin a new light on the area and take in the lovely sceneries by bike!
We've both guided and self-guided cycling holiday options in the Lake District, to find out more and/ or to book click here.