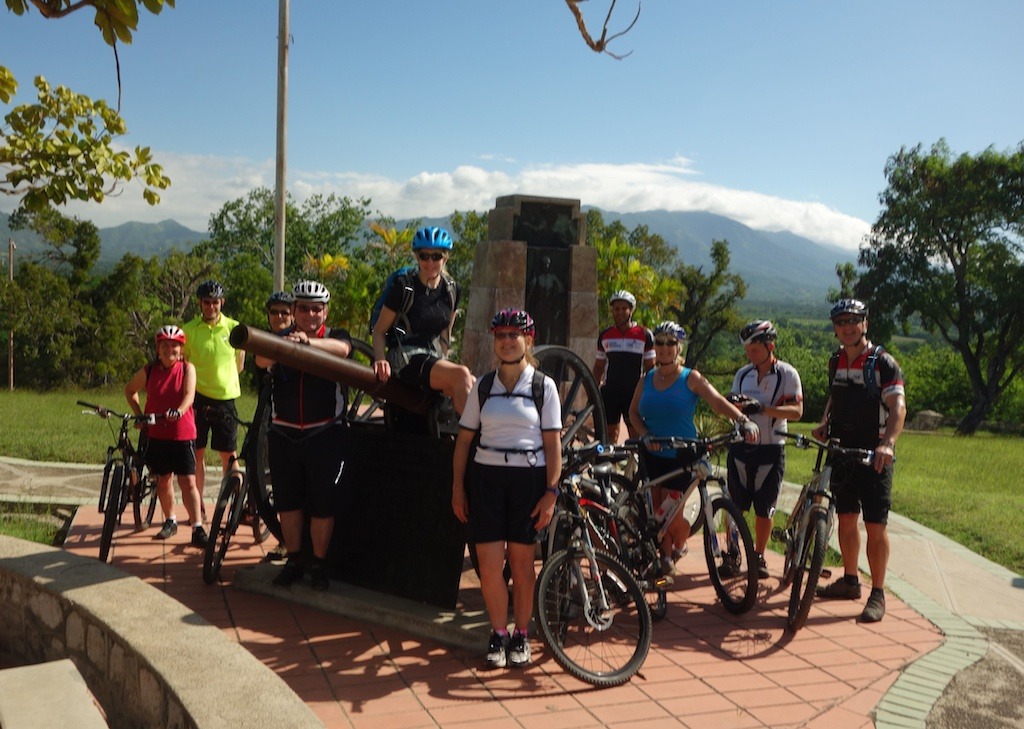 Regular Skedaddler Jim Taylor recently headed over to Central America for a Cycling Adventure on the ever energetic island of Cuba! Jim was so impressed with his trip away that he sent us in this blog about his time away with us. Grab yourself a mojito, and find out more about the land of old cars and fat cigars…
I have been Skedaddling for years and you tend to think you know what you are going to get when you book a trip, but believe me, Cuba is different (in a good way!)
Starting off with the first evening meal in a private restaurant and then a walking tour of old Havana on the Sunday morning, you get a real feel for this old and modern, cosmopolitan yet conservative city. Cubans have achieved amazing things with very little and the constant music makes the city feel alive (yes, even on a Sunday morning).
One point made clear early on was Cuban time.  It's not like time in the rest of the world, and we soon realised all we had to do was kick back and relax… orders will appear eventually and it will be excellent!
Once you get away from the vibrant Havana everything changes, in an even better way. Cubans have a very rich culture, with art and music easily accessible almost everywhere you turn. The revolution is obviously important, perhaps less so for this generation, but theres no denying the rich history here is utterly fascinating.
On a typical evening there were locals running an open air salsa sessions (not for the tourists) for only the cost of a tip for the band. You have not lived until you try a 7 year old Havana Club rum on the church steps in Santiago de Cuba a 11:00 PM, just don't spill it while dancing…that's bad form!
Rural Cuba can be very basic but that's where Skedaddle have done a good job, providing an excellent air conditioned modern support bus and good quality accommodation, ranging from modem hotels to 'guest houses', all clean and with the vital ingredient – Air Con! The added touch to this trip is certainly the the guides, who know what they are doing and are knowledgeable about every aspect of Cuban history. Our local guide had excellent English and could talk endlessly on any subject you asked about, pretty impressive stuff.
The quality of the support for a holiday like this is crucial, English is not widely spoken outside of Havana and local stores do not have large stocks, so local knowledge smooth's out all these wrinkles and makes the trip. As an example this, we take for granted basics  like tomato's but for local Cubans they are very expensive and just not available unless you know someone who knows someone, basically Cuba has a thriving underground private enterprise culture, which the holiday taps into when needed.
So, if you want to see oxen drawn carts, horse buggy's being used as taxi's, 1950's cars (they are everywhere), spectacular scenery, jungle, music and quiet roads and tracks – this is the trip for you!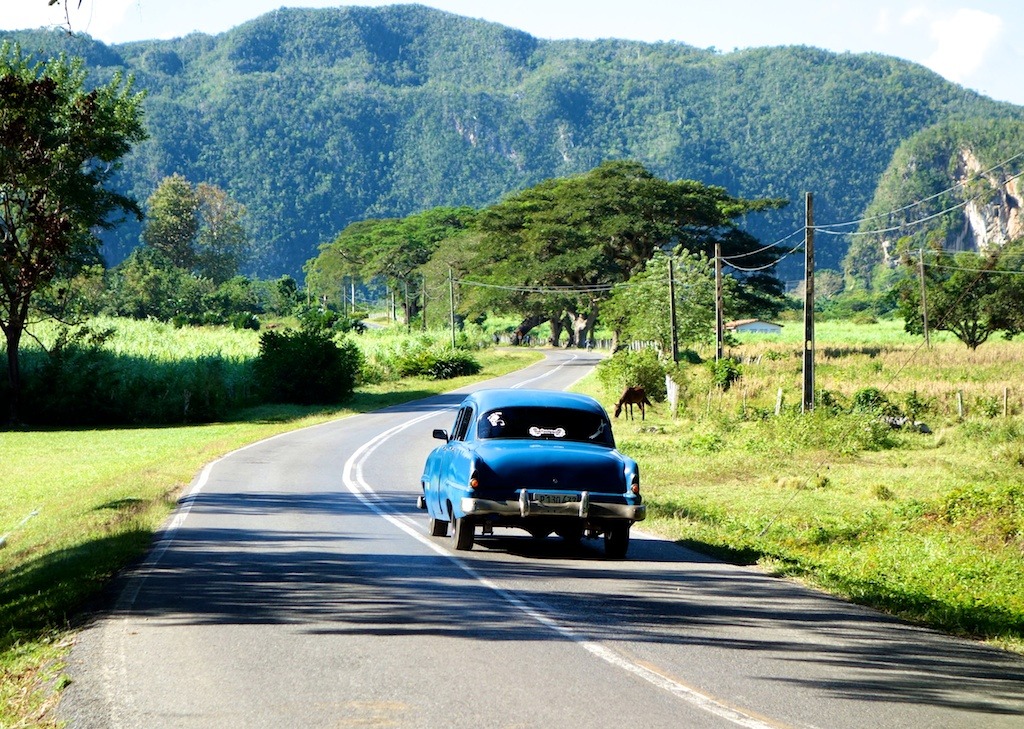 Our holiday was topped off with an evening meal in old Havana (well done Steve excellent choice for the end of the trip) a late night walk in the historic centre, visiting Hemingway's favourite bar (home of the Daiquiri  apparently) and a wild 50's taxi ride… Cuba is going through a period of change but this is a fascinating country, completely unspoiled (most tourists stay in all inclusive resorts, so you never even see them) with friendly people. Go see it before it changes!
Feeling inspired by Jim's article? If you would like to head to Cuba we have two fantastic trips to choose from, for more information click here