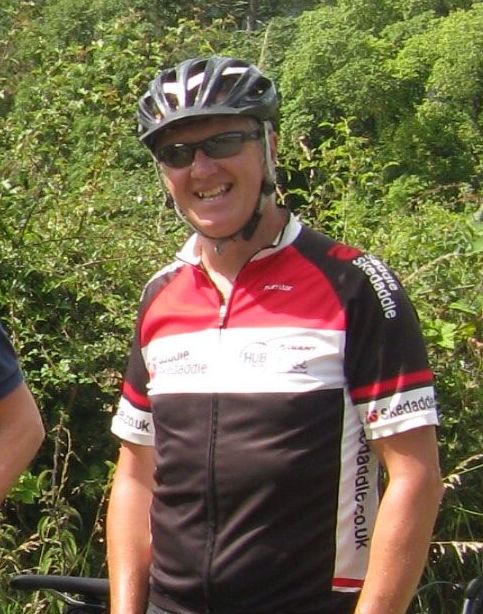 Chief guide Steve Woods tells us why, when it gets cold in the UK, he loves to head out to Sunshine of Cuba to run our cycling holidays.
There is nowhere else like Cuba – it has so many different elements. It's a unique place but it's changing and opening up to tourism, so visit now, before it loses some of its ramshackle charm.
Cuba is far more than the classic touristy images of old cars, cigars and crumbling colonial buildings. Yes, you do see old 1950s Chevvies and cigar smoking locals but what it's really about is the impromptu music sessions, the street parties and the warm, inquisitive hospitality you receive.
Our ride traces how the Cuban revolution unfolded. You are following in the footsteps of Che Guevara and Fidel Castro. As well as following the revolution, there are some beautiful riding sections, such as Viñales, where we ride quiet back-roads with a backdrop of limestone hills (mogotes). We spend a lot of time riding through small villages so get a good insight into rural life.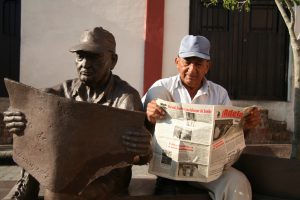 Cubans love to cycle – they will ride on anything. You could be going up a hill and some little kid will ride up – with bare feet on a bike with flat tyres, and they will still beat you. That sums up Cubans!
We stay in a mixture of government run hotels, casa particulares which are like private B&Bs, which people always rave about. But it's the music and dancing with locals that is one of things that really sticks in my mind. It's not a show they are putting on – they aren't doing it for the tourists, it's for them and they are having a fantastic time.
Cuba is a unique place and cycling is the best way to explore it. Riding your bike is the right pace to absorb all the variety from the mountains and plains to the coast. Regular cyclists enjoy the change of pace and the opportunity for a more relaxed holiday and someone who only rides occasionally will enjoy the gentle riding and odd challenge. It's an amazing holiday experience and a hugely vibrant place; there isn't anywhere like it. Go now because it will change!