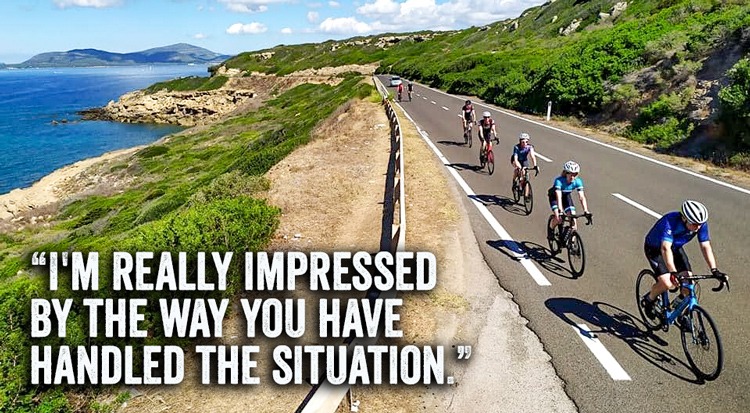 We know that in these challenging times, trust has never been more important. At Skedaddle, we also know there's no better way to get a feel for how we work, than by hearing thoughts from someone who has experienced us firsthand.  
So, we wanted to share the feedback we've received from our extended community in recent months. That's everyone from the customers booked with us whose cycling holidays we sadly had to cancel, to those we managed to safely get away.
Cycling with Confidence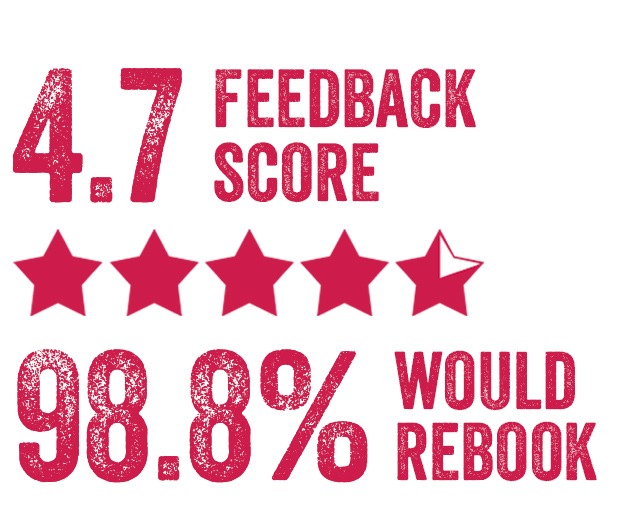 Having utilised over 25 years of experience, our team of experts worked tirelessly to adapt Skedaddle's safety protocols, in light of COVID-19. All this hard work meant that by mid-August, we could announce that a number of both self-guided and guided holidays were once again able to run in both the UK and Italy.
Since then, we've helped tons of you to get away for fun on two wheels.  With an average feedback score of 4.7 out of 5, and 98.8% of travellers saying they'd rebook with us again we were able to deliver the great Skedaddle experience we know you love.
But don't take our word for it, here's what you thought…
I really didn't know what to expect this time around and thought that current health conditions would really tarnish the trip. However, apart from the mask-wearing and a few extra precautions, I think the local guides, Naomi and Antonio, did a fantastic job to ensure the trip went ahead as seamlessly as possible. Well done! –Jane Hellier on Giro della Toscana, Italy
---
The flexibility and communication provided by Skedaddle ahead of the trip was good. It was certainly a factor in making my decision and accepting some risk to book the holiday. – Trevor Coleman in Sardinia, Italy 
---
Cycling is a great antidote to the COVID restrictions in our daily lives, the sense of freedom is great, and whilst out on the bike all is as if normal. – Jonathan Bench on Coast and Castles, UK

We found all accommodation to be of an excellent standard with good attention to detail, including phasing eating for guests. Hand sanitizer was available in all hotels and appreciated. Even in an area of local lockdown, we found a friendly welcome with good places to enjoy meals etc. No problems experienced! – Helen Maybee on Lochs and Glens, Scotland, UK


Another lovely cycle tour with Saddle Skedaddle! There was clear information provided both pre-trip and on the first evening, about extra precautions. We were also empowered to speak out if you felt uncomfortable – which was a good bit of information. But in the event our group were very aware and I didn't need to do this! – Julia Dutchman-Bailey on Bourton-on-the-Water, Cotswolds, UK
---
I was impressed with the COVID information provided at the beginning of the trip and the constant real-time updates along the way to ensure we did not inadvertently break rules in local areas. I was also impressed by the respect and concern of the team leaders to ensure we were at all times behaving appropriately, constant reminders were much appreciated. – Karen Nichol on Land's End to John O'Groats, UK
---
Really good short cycling break. Beautiful countryside, interesting history, cycling just enough to make you feel exercised but not exhausted. I found all the hotels/ B and Bs well set up. I felt very safe. The transfers were excellent also. The sites we visited were easy to book and it didn't matter when we turned up late as they were quiet anyway. All in all, it didn't really impact on us. –Sue Brock on Hadrian's Cycleway, UK 
---
The local protocols in place in Sardinia were exceptionally good. I felt safer there than I do in the UK! Bike contact points and luggage were sprayed each day. The use of hand sanitiser and masks in hotels, bars, restaurants, and shops was adhered to rigidly, and I felt very safe with the group (who were all sensible), the guides, and the locals we interacted with. I would have no problem travelling again like this. Pre-trip information was also frequent, and clear. – Ian Sykes in Sardinia, Italy
---
More soundbites that made us smile… 
I just wanted to say thank you to Saddle for all the messages and updates you are sending during these strange and challenging times. Not all travel companies are keeping in touch with customers and friends, let alone sending thoughtful, inspiring, entertaining and interesting updates. –Jill Goddard

Many thanks for sorting out my revised booking for Lochs and Glens 2021. I've been very impressed with how Skedaddle have handled all the bookings during these difficult times. The continually updated advice has been very helpful. Many other travel companies have not been so helpful. – Malcolm Richardson

I'm really impressed by the way you have handled the Covid situation at Skedaddle – in contrast to some other travel operators I won't mention. I'm so sorry it's been such a bad time for you and your industry and rest assured that, when we are in a position to travel again, Skedaddle will be at the very top of our list of ethical operators. – Jean Mack
---
We can't wait to welcome you back 
We've been so humbled by all your kind, caring words this year – they really do mean the world to us!  Having successfully run several tours in 2020, we cannot wait to see more of you getting back on the bikes with us in 2021. To discover more about how we have adapted our tours safety protocols, don't miss our dedicated page. In the meantime, stay safe and keep pedallin'!