Our Ruta de la Plata holiday is ultimately Spanish wilderness biking at its best, with long climbs, thrilling descents and new challenges every day.  It also follows an ancient trading and pilgrimage route, making it quite a unique spiritual experience. This Spring Jan experienced it all firsthand, keep reading to learn about his journey…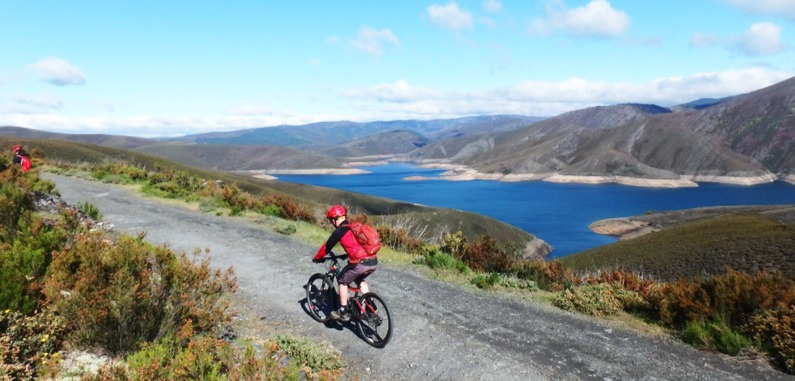 'The adventure started with a tour of Seville and eventually, behind the cathedral, we picked up the first Camino sign. After approximately an hour we had a coffee break opposite the entrance to a Roman archaeological site. Our next destination was Almaden de la Plata.
The next morning we cycled past the Roman aqueduct, and amazing three tier structure covered with stork nests. The next stop was the reservoir which supplies the city with water, also Roman.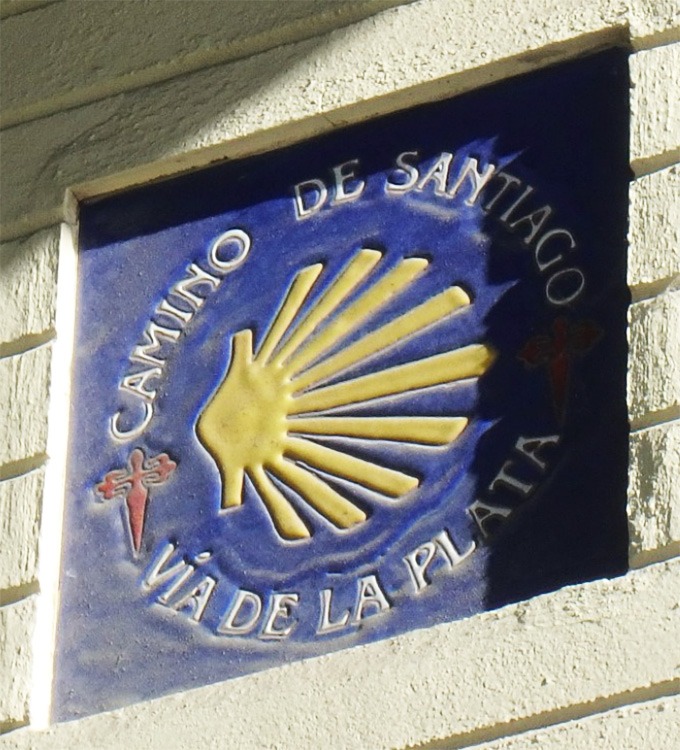 We reached Salamanca, our halfway point! The vistas from the ridge were very impressive, with snow in the distance. We stayed on the edge of the old town and walked across the Roman Bridge to the centre where we enjoyed drinks and dinner. A wonderful city it is.
On our way we caught up with a few Camino walkers, from the US, Ireland, Holland Italy and Spain. A very impressive effort! Some people returned year after year to complete the trip.
Leaving Vilavella, we climbed to the top of the pass on tarmac. The route took us off-road on single track and dirt roads through villages. The views were great! The climb was followed by a long decent into the valley. Before settling for the day in Orense, we visited one of many hot water springs along the river. Two outstanding bridges crossed the river, one Roman and the other ultra-modern and innovative.
On the next day, the trails took us from village to village. 57km to go to Santiago!
We kept following trails between the villages, with plenty of climbs. The route into Santiago was a steep climb but well worth it to reach the square which is an experience. Here we obtained the last stamps for the Camino passport and finished the trip with a great meal and drinks of course!'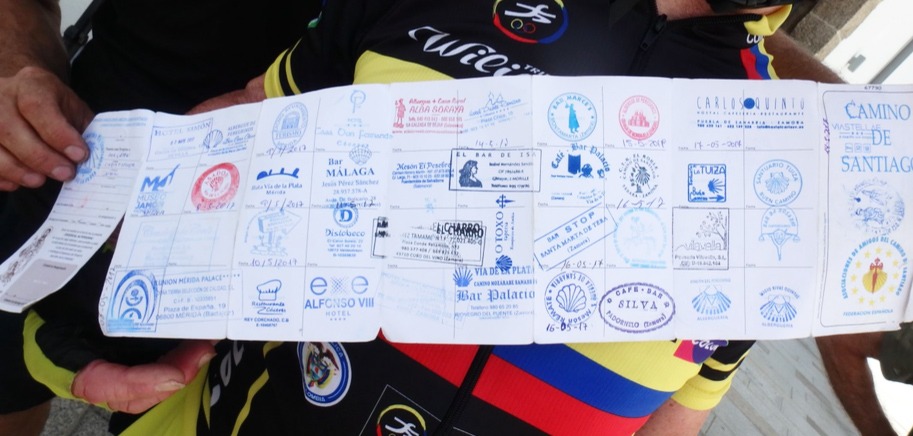 Feeling inspired? Find out more about our once-in-a-lifetime journey that will suit those after a challenging mountain bike ride through Spain.