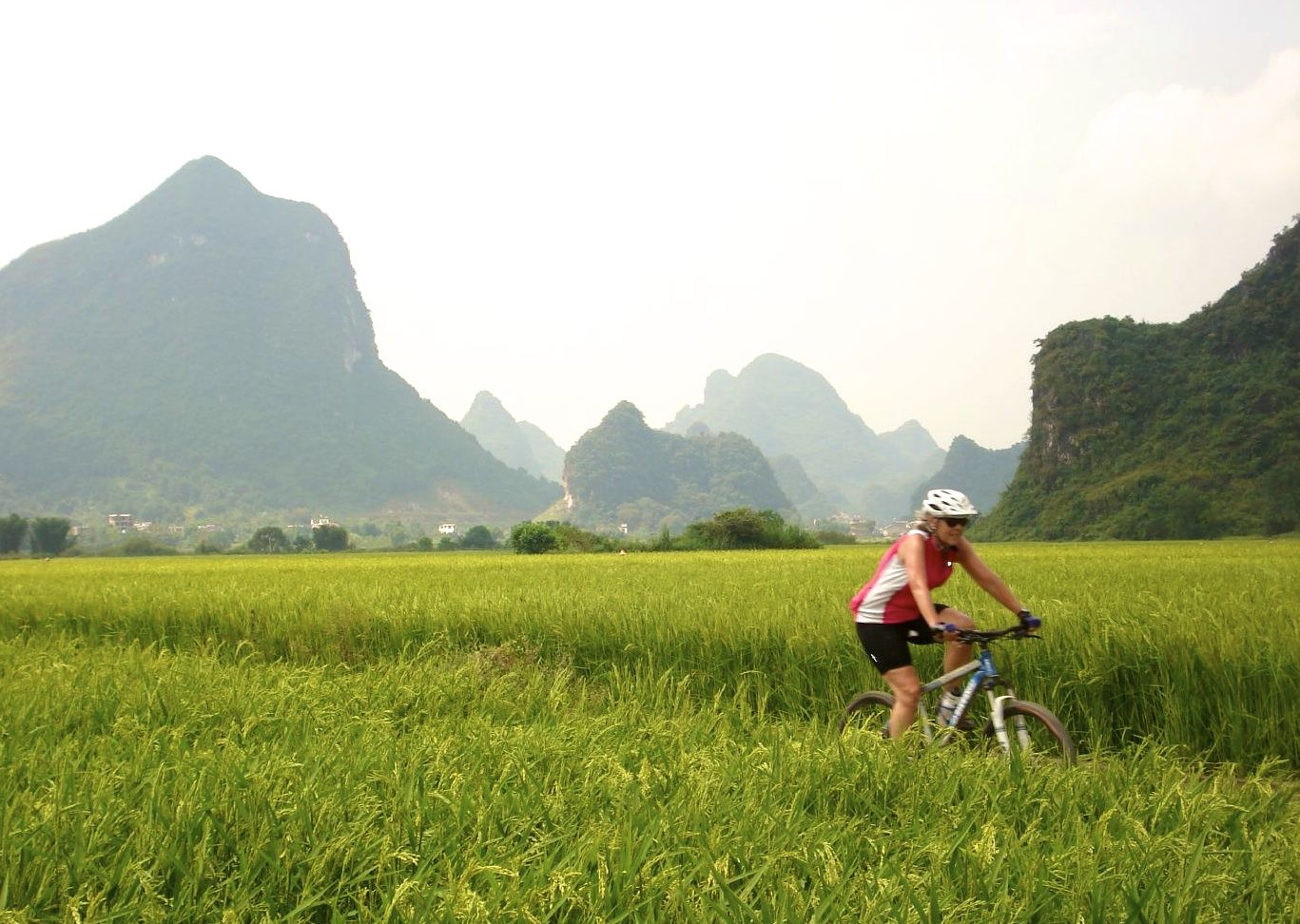 'There is simply no better way to explore a country than to cycle, having the opportunity to visit such a culturally diverse destination asChina, on such a well-organised trip, is an experience of a lifetime…' Peter, Hampshire
Extraordinary landscapes and culture combine for a totally unique cycling holiday in Asia. Join us this year for the chance to tick off a bucket list journey with one of our 3 awesome Asian adventures…
1. Trip: Kerala, India
Best for: Wildlife encounters
We say: The lush landscapes of South India come to life during our two week tour, where you'll experience everything from elephants (Mowgli, eat your heart out!) to idyllic beaches, as well as plenty of stunning green tea plantations in-between.
2. Trip: Guilin & Guangxi, China
Best for: Out-of-this-world landscapes
We say: Heading to China with us is a little like stepping back in time! Our journey explores a more rural way-of-life along the Li river, often described as an otherworldly experience, thanks to the timeless and spectacular scenery of the region.
3. Trip: Mountains & Coast, Vietnam
Best for: An all-round destination insight
We say: From bustling cities to remote coastal riding, our diverse adventure in Vietnam is as colourful as the culture you'll encounter here!