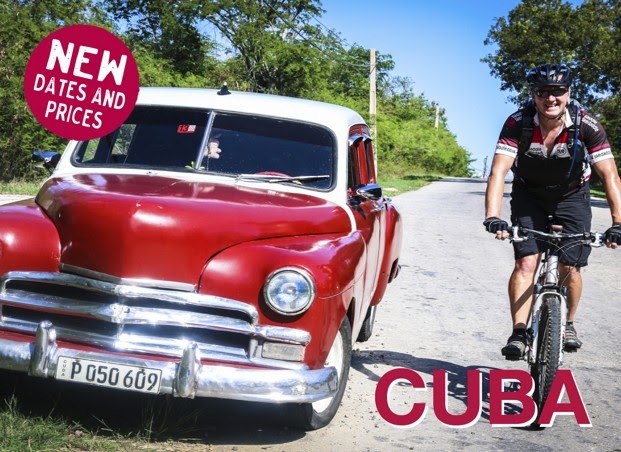 Book early to secure your Cuban adventure in 2017…
The secret may be out about this vibrant Caribbean island, but Cuba remains a big hit with our long-haul Skedaddlers! Lucky for you we've just launched our new 2017 dates and prices for both our Cuban Revolutions and Cuban Wheels tours. Need more convincing to join us? Here's our top 5 reasons why we love Cuba:
Caribbean coastline: Palm-fringed, white, sandy beaches sound like something out of paradise right? Well you'll enjoy plenty of them in Cuba (best served with a deliciously refreshing mojito!)
Lost in time: From farmers tilling their land with oxen to the beautiful colonial architecture of Trinidad, exploring Cuba is an amazing window into the past.
Party atmosphere: Get your dancing shoes ready! The Cubans love to salsa. You'll have plenty of opportunity to soak up the fun during our trips.
Tropical landscapes: Exploring the interior of this country is a must and the UNESCO Vale of Viñales (visited during Cuban Revolutions) provide some of the finest scenery, from waterfalls to impressive karst formations.
Cuban car-culture: Cuba is literally an open-air car museum and amazing vintage cars can be spotted everywhere you turn! The capital city of Havana is where you'll see these in all their glory.
Already been to Cuba? Take a look at our other Central American journey Costa Rica – Volcanes y Playas, or for a holiday with more incredible karst landscapes check out our adventure in China – Guilin and Guangxi.