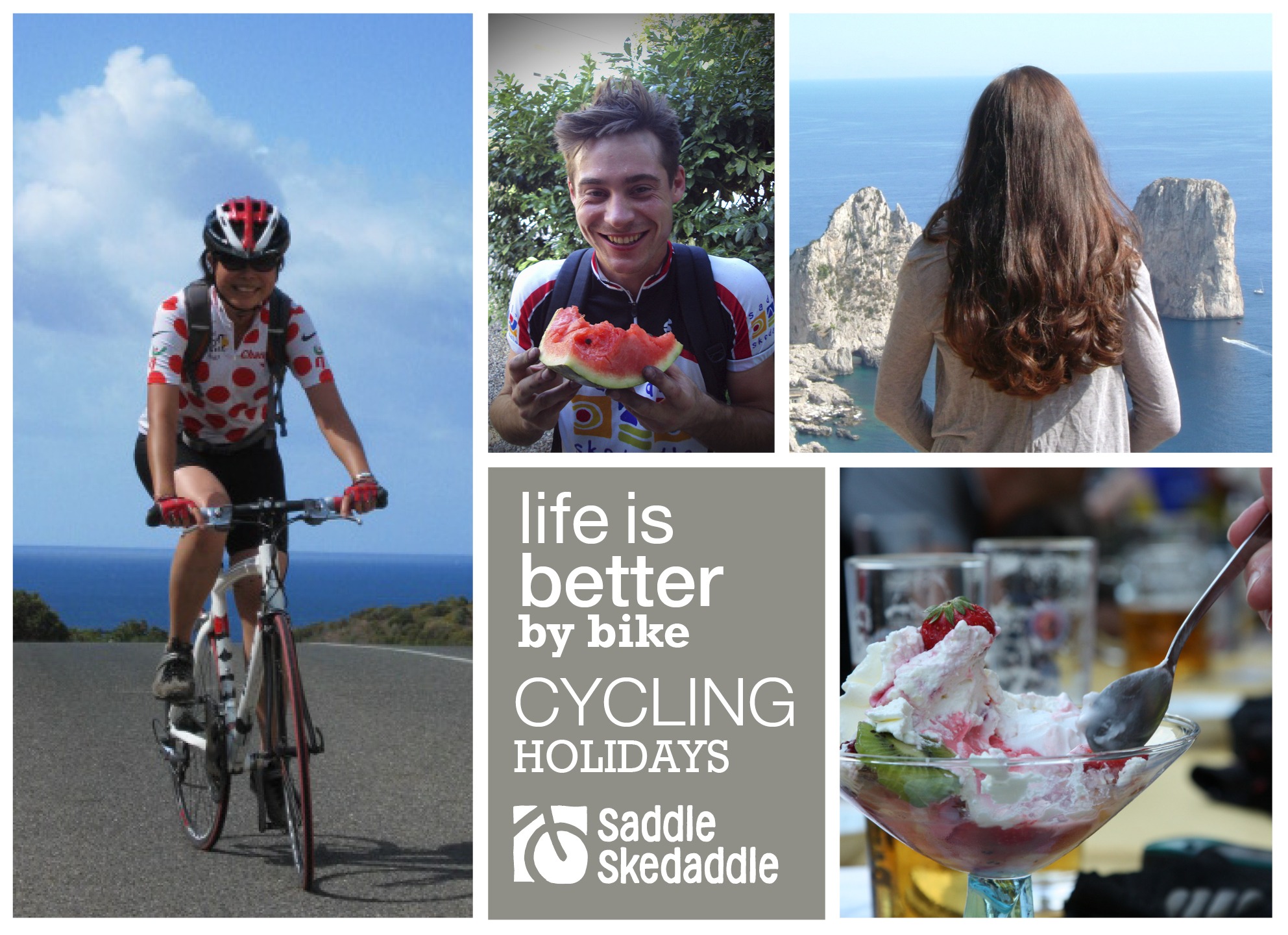 A stunning Autumn cycling holiday that explores both Cilento and the Amalfi Coast.
Our initial time is spent in Cilento and takes in coastal roads with grand views of the Mediterranean, here we explore quaint, sleepy hamlets, that seem not to have changed since medieval times! The second part of this trip is spent along the spectacular Amalfi Coast, where steep vertical cliffs rise up from the shimmering Mediterranean providing a dramatic and iconic backdrop for your cycling. Views of the coast are guaranteed during the day, while tasty local cuisine and zesty limoncello tempt you in the evenings.
Cilento and Amalfi – 04 to 11 October – £1120 – Guaranteed Departure – Limited Places Left!
Prefer a little more flexibility then go self-guided. Call us with your prefer dates