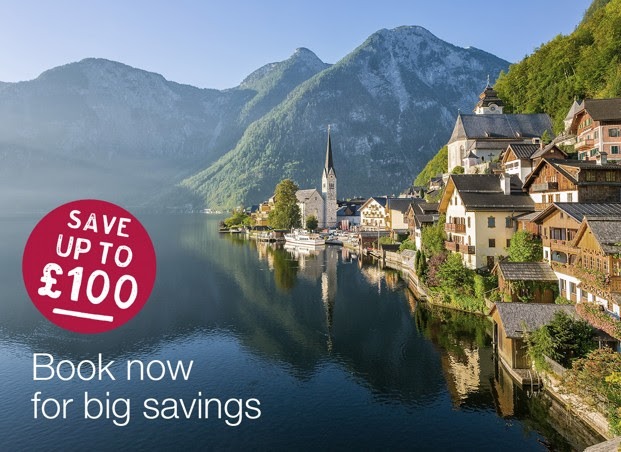 Picturesque lakes & crisp apple strudels
Breathtaking castles & schnitzel with noodles
Cycling downhill & the pleasure that brings…
These are a few of our favourite things!
Our early season discounts have us breaking out in song and it's time for you to join in the fun! With the opportunity to save up to £100 per person, head away before the summer for the chance to make great savings…
Take advantage of our largest early season deal this spring and see Europe's third largest lake, Lake Constance, in full bloom. It's a great time of year to see this destination's landscapes bursting with colour and life.
Beat the masses and take on our Ten Lakes Tour before the summer. Starting and finishing in picturesque Salzburg, our tour takes in some of the famous Sound of Music sights, as well as other classic Austrian gems, including the breathtaking village of Hallstatt.
More delights await in the foothills of the Alps as you explore the scenic Tyrolean Valleys. Once the snows have melted this valley is a pleasure for the senses, which you'll enjoy from your week long base at a 4* spa hotel, complete with outdoor glacial pool. Alongside rides through the lush, green landscapes, you'll also have the opportunity to explore beautiful Innsbruck and the impressive Swarovski Crystal Worlds.
For a full list of of our holidays with early season discounts available, click here.
2016 Departures…
Lake Constance – 20/03 to 22/04 – £555 (SAVE £100) Click here for more information.
Ten Lakes Tour – 23/04 to 08/05 – £605 (SAVE £40) Click here for more information.
Tyrolean Valleys – 30/04 to 21/05 – £525 (SAVE £70)