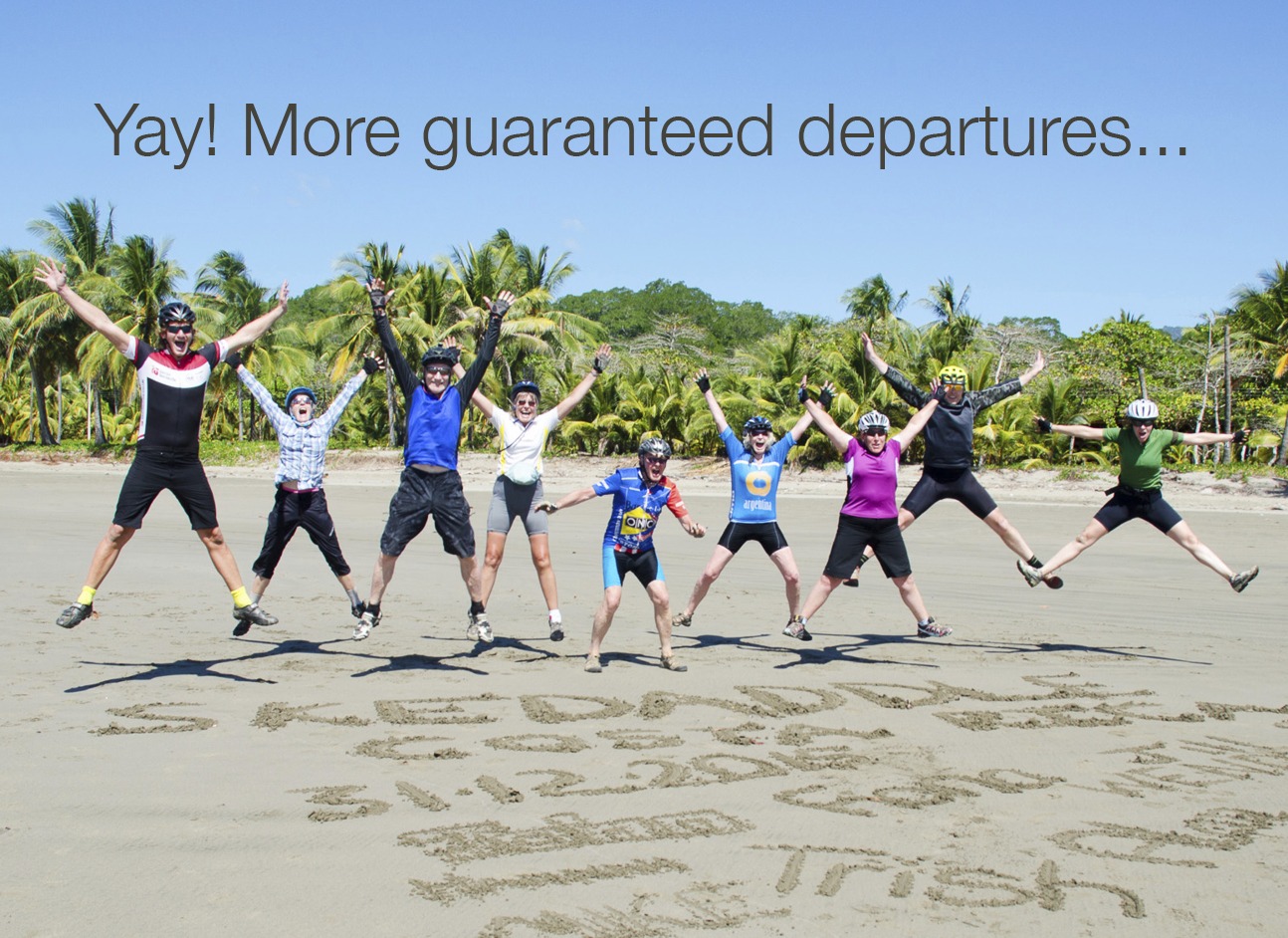 Hip hip hooray! We're jumping for joy and celebrating lots of guaranteed departures in 2016. With over 53 tours having already been confirmed across our range, it's time to find out how you can join in the fun…
Perfect for those who like to plan ahead, our now guaranteed-to-run tours are a great way to narrow down your options and help get you in the holiday mood! Perhaps you're hoping to take on one of our popular iconic journeys, fancy heading to the Lake District to blast the trails, or are looking to take up the C2C challenge in 2016? Maybe you want an adventure in the Azores with the kids, or are keen to head further afield to explore Peru by bike? Whatever the cause and whatever the type of cycling, we've got plenty of options to choose from!
Don't forget our exclusive January discount. With only days left to go this is your last chance to make big savings on your holiday this year. Our 5% offer endsmidnight on the 31st January, so you'll have to be quick! To find out more about this deal, click here.
See our full list of guaranteed departures online:
Road Cycling – Mountain Biking – Leisure Cycling