A treat for the senses awaits in vibrant Vietnam where our cycling holiday enables you to experience the authentic sights and sounds of this ethereal destination! With lots of Skedaddlers having joined us here in the past year, we thought we'd share some of our favourite soundbites from their tours:
Best for an all-round experience…
'This gave us everything that we seek from a cycling holiday: adventure, exercise, companionship, new experiences and challenges, excellent leadership and organisation, as well as value for money.' Martyn, Cheshire, UK.
An authentic way to travel…
'By cycling we were better able to connect with the locals than traveling as regular tourists. I have great memories of all the school kids calling greetings and giving us high fives as we passed through their villages.' Stephen, Devon, UK.
A great guiding team to boot…
'I think our guide was probably the best guide tour leader we have ever had, and we have had some good ones! We felt confident and safe with him, as well as liking him enormously on a personal level.' Peter, Chesire, UK.
Those landscapes take some beating…
'I loved the rides in the hills and countryside, together with the long descents, this was a magical journey.' Karen, London, UK.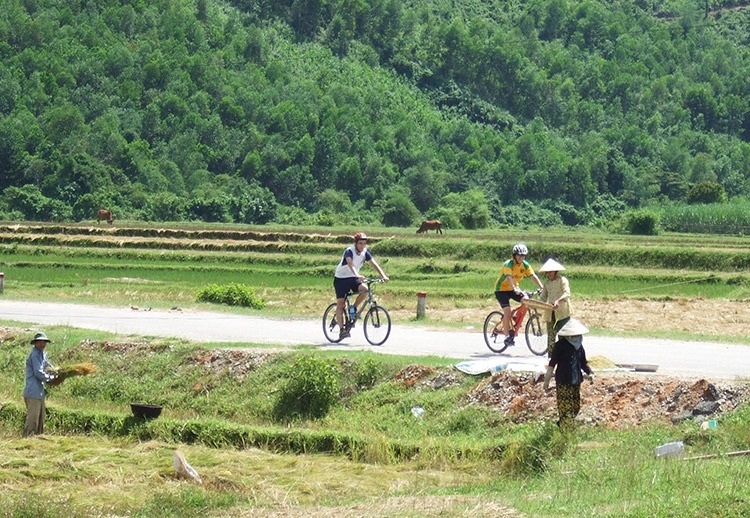 Feeling inspired? 
Fancy taking on your very own asian adventure? To put the wheels in motion take a look at our Mountains and Coast holiday in Vietnam by clicking here.