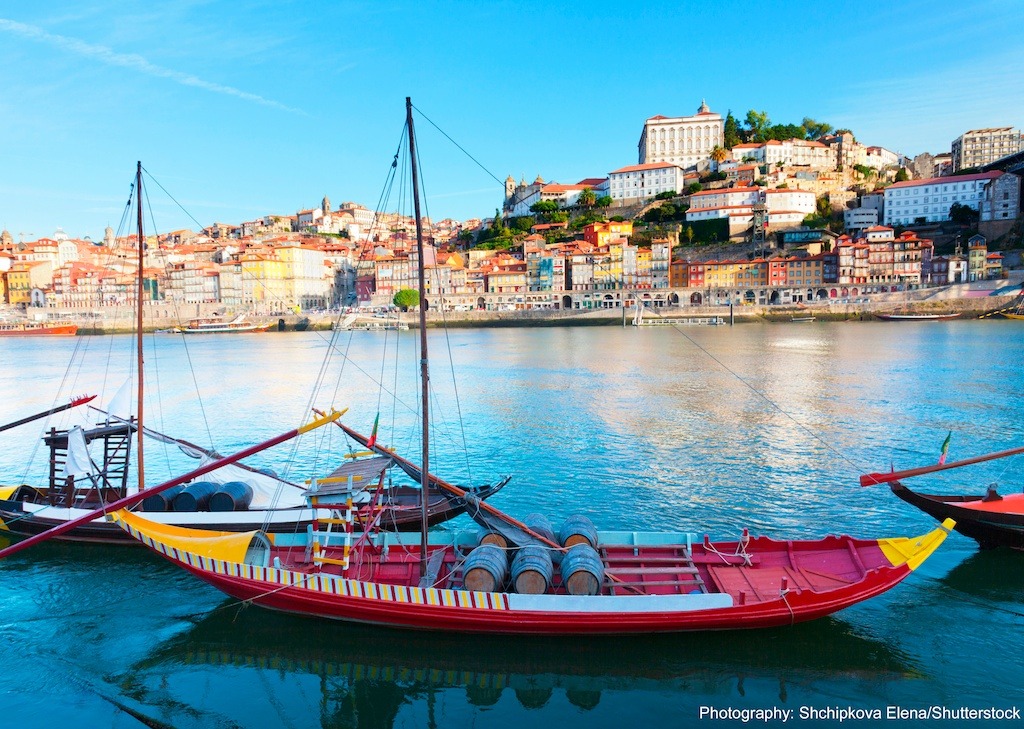 Porto's famous Robelo boats drifting down the river…
We're pretty excited to announce a brand new cycling tour aimed specifically at leisure cyclists looking to enjoy one of the finer things in life…port 😉 Our new trip in Portugal takes in some of the regions finest vineyards, as well as the beautiful port capitol, Porto.
Our port and wine tour makes the most of this destinations rich history and one of the best parts about this tour is the opportunity to stay in luxurious comfortable Quintas, overseeing wine production and having a go at making some port yourself!
Other holiday highlights of note include admiring traditional Robelo boats floating down the river, carrying barrels of Port to Porto and enjoying pedalling along picturesque vineyards in the sunshine…
Fancy a tipple? For more information check out our Port and Wine trip in full.