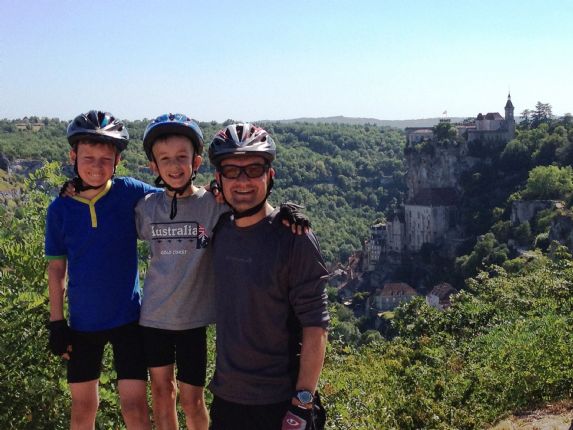 France is a fantastic country to explore by bike with your family. Quiet back roads, country lanes and a growing network of traffic-free cycling routes make for great cycling, and with so many beautiful places to explore along the way, there's always a treat and incentive to keep pedalling towards. With good availability and excellent transport links to all of our destinations, head to France for the perfect Summer Holiday adventure.
Loire Valley of Castles Family Self-Guided Cycling Holiday
This circular family cycling holiday in France starts and finishes in Tours and meanders through the Cher, Indre and Loire valleys taking in an array of the many castles, manor houses and dreamy residences.  This is the perfect holiday for families as you'll be cycling along seldom-used country trails and side roads on largely flat terrain. If you fancy less time in the saddle, you can often hop on the local train to get to your next destination and take in some more of the sights
Dordogne – Grade 1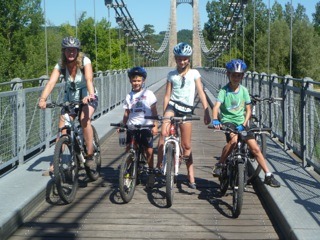 Dordogne Discoveries Family Self-Guided Cycling Holiday
The Dordogne is an area justifiably with a reputation as one of Europe's most beautiful valleys and where you can discover great castles, fortified towns and lovely villages. Your circular family cycling holiday starts and finishes in the beautiful medieval town of Souillac. Amongst the highlights are the castles of la Treyne and Belcastel and a chance to visit the famous Grottes de Lacave and the Grottes of Presque and with swimming pools in all of your accommdation there's a guaranteed refreshing dip at the end of each ride.
The Atlantic Coast Family Self-Guided Cycling Holiday
Full of character and individuality, the small towns dotted along the beautiful shoreline of Western France are the setting for our Atlantic Coast trip. Starting in the whitewashed town of La Rochelle, with overnight stays in the pleasant towns of Rochefort and Marennes, the trip is perfect for older children with daily distances between 22 and 34 miles a day. Highlights along the way include a ride to Baie de l'Aiguillon, a visit to the affluent island of Ile de Ré and the chance to sunbathe and chill out on the beautiful beaches of Royan.
Burgundy Explorer Family Self-Guided Cycling Holiday
If you are looking for a slightly shorter break you can explore Burgundy on our 6 day tour. This region of France is famous for its warm hospitality and for centuries people have been lured to this beautiful land of sleepy villages, rivers and canals. Burgundy is the old France, a land of culture, countryside, fine food and wine and just the perfect place to explore with your family by bike. The gently rolling hills and lush vineyards provide the perfect landscape for gentle cycling and the medieval villages and local cafes and restaurants give all the history and culture you need for a fun yet relaxing holiday.
Puisaye Family Paradise – Grade 0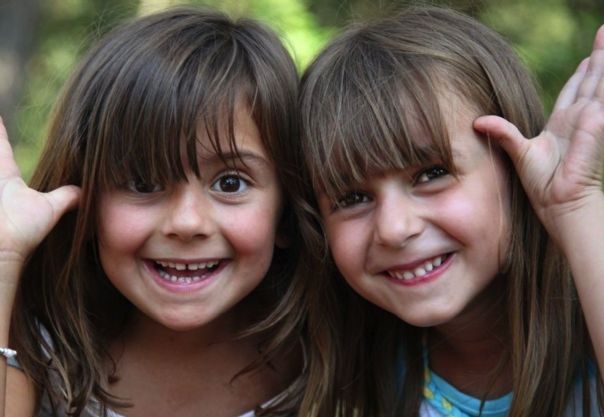 Burgundy Puisaye Family Self-Guided Cycling Holiday
The gentle routes on this trip allow for plenty of time to explore the surrounding area which is packed full of activities to entertain the whole family. Reducing the need to pack every day we base ourselves from two centres for this holiday, for the first you can choose between a luxury treehouse or a traditional gypsy caravan and for the second we stay in a beautiful locally-owned guesthouse. The distances aren't huge with a maximum of 16 miles per day so this is the perfect leisurely family break.