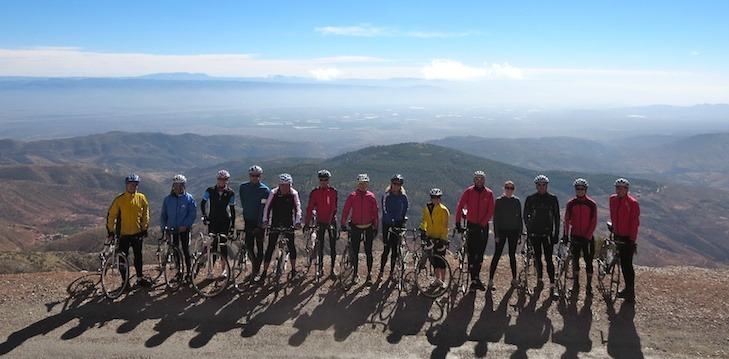 Congratulations to Mark Cobby and Moira Hamilton  from Bristol, who scooped the February Skedaddle competition prize and a whooping £250.00 to spend on a trip of their choice.
Mark's been a regular over the years and been on numerous road cycling holidays over the years, including the Grand Tour and the Dolomites, but it was his photos from the recent Morocco Road Atlas holiday that took our eye. Moira is also a regular Skedaddler and delighted us with a lovely homemade picture postcard from her trip away in Morocco.
We thought that both entries showed a really great flavour of the couples time away biking with us and of Morocco as a destination too.
All they'll need to do is decide on which particular trip they'll spend them on.
Mark and Moira will also be one of the 12 monthly winners who will fight it out for our annual prize of a further £1000 in our annual competition which will be drawn at the end of the year.
To look at Mark and Moira's photos check them out on the Skedaddle Flickr – click here.
If you fancy entering for March then the deadline for this is 7th April…or thereabouts.
Good luck and remember it can be photos – stories – songs – poems – blogs or videos…we've even had a book or two sent in!!
For more details click here