Nicky Hunter & Peter Hoy had never ridden drop-handlebar road bikes or ridden more than 50 miles when they signed up for the 950-mile St.Malo to Nice trip. However, by the end of the holiday they had bags of cycling confidence and are looking ahead to the next challenge.
On a sabbatical from their respective jobs in accountancy and management, Nicky and Peter wanted to fill their career break with as many experiences as possible.
"We chose this trip because of its great route. We were looking for an epic journey, a landmark, an achievement, an adventure," explains Nicky. However, as with all good adventures there were some difficulties to overcome. "We had never ridden road bikes before. We both had hybrids that we used for short rides but knew that to keep up with the group and cover the distance we'd have to get used to something faster." A phone call to the Skedaddle office provided a simple solution. Peter and Nicky were able to find out what types of hire bikes Skedaddle use and what sizes they needed then they were able to hire some locally for the day. "There was a sportive or some kind of event on when we started so we decided to follow the other riders and almost instantly got ourselves lost," Peter recalls, "but after hiring the bikes we felt reassured. Even if it was only one ride, we knew we would be up to it."
Fitness is an obvious concern to anyone embarking on a cycling holiday. Whatever level of trip you are doing, it's a good idea to get a few rides in before your holiday to get used to being in the saddle. "We had previously been doing 20-25 miles on our bikes a couple of times a week and the furthest we had ever been was Twickenham to Windsor, about 50 miles," says Nicky. The trip was booked in April and completed in September and during the intervening four months Nicky put her professional skills into action to help with the preparation. "I put together a spreadsheet showing how many miles we had done each day. We tried doing 4, 5, 6 days on the trot of 35 miles a day building up our stamina.
"Even just doing a small amount to improve your fitness will pay you back a huge amount but once on the trip, the support of the group and your guide will make a significant difference to how you feel on your bike. Having the route explained to you and having experienced tour guides to calm any fears or offer encouragement helps considerably in taking your riding up a notch.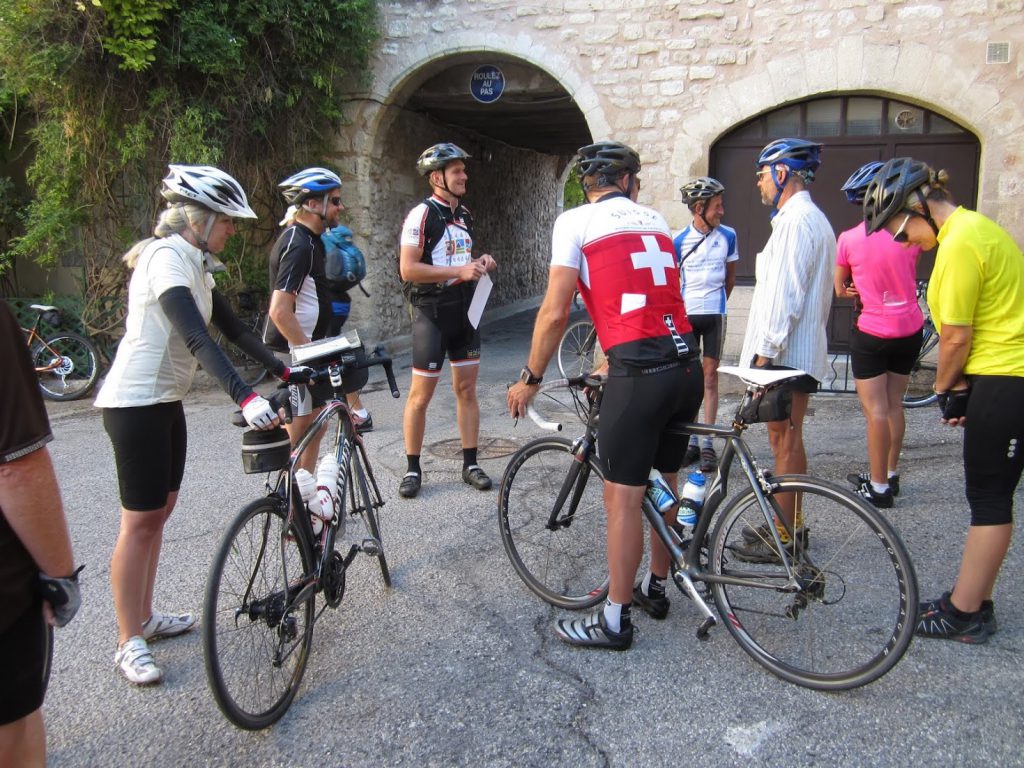 "On the penultimate morning, our guide John talked about the terrain we were about to ride and he mentioned a 1st Category climb, the only category 1 of the tour. I had a bit of an idea of what a cat 1 climb would look like from watching the Tour de France and would never have believed that a year later we would be riding a cat 1 climb ourselves," Peter elaborated. "There is no way I would have thought we'd have that level of fitness or to be honest, the oompf to do it but one of the great things about riding with the group is that it gives you the little extra you need."
"Riding with others encourages you on the days when energy levels are flagging and gives you someone to chat to when a bit of distraction is welcome. Being part of the group encourages you to do tons more than you would do. It takes you out of your comfort zone," adds Nicky.
The group aspect was one of the things that Peter and Nicky had expressed concerns about beforehand. "We don't really do group holidays or organised tours, preferring to do things under our own steam but as this was such a new experience we thought we would benefit from the support. We really had nothing to worry about, everyone got on really well and as we are experiencing similar things during the day we always had some common ground to talk about.
Having the support of guides who can take care of route planning, mechanicals and the generally tiring nature of travel allowed Nicky and Peter to devote more of their energies to enjoying riding their bikes. "It takes all the hassle out of it. All we had to do is ride, eat, cycle and sleep! We didn't have to worry about anything at all. Everything else is taken care of. You don't have any energy lost or stress."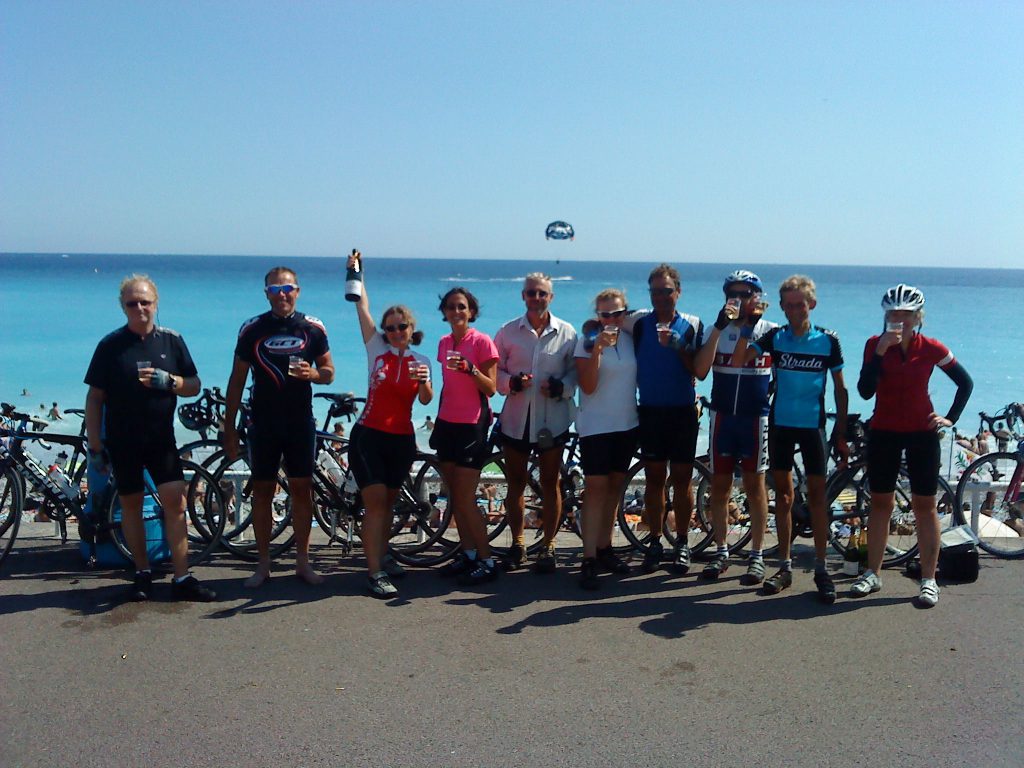 Peter often referred to feeling out of his depth in the first week of the trip but by the end he was confident, as he put it, of 'playing with the big boys.'
"The satisfaction of completing a cycling challenge is immense," Nicky explains. "One of our friends is a marathon runner and now I feel I have an achievement that will rank up there with his. For me I can now say that's our epic physical achievement. This is our trip and we did it under our own steam. When I look at a map and see St. Malo to Nice and think we pedaled the whole way, that is just amazing."
Skedaddle offer both a 16 day and 19 day St Malo to Nice cycling tour!