Forget the screaming boot camp master, or the hideously early alarm clock signalling a brutal 6 AM run in the pitch black. Our Fitness Weeks in Tenerife and The Pyrenees are a fantastic and fun way to get in shape. Pulling on your gym gear need no longer be the stuff of nightmares…
The logic is simple. Get fitter, in order to ride faster and go further. Unless you're a super motivated individual with your own personal trainer, or happen to be part of Team Sky, staying in shape and improving your general fitness can be a lot easier said than done. If, like us, you'd prefer to spend your winters hibernating from the bitter, relentless weather and stuffing yourself full of delicious treats to get you through the cold months (which have now, quite literally, come back to bite you in the bum), you may feel a similar sense of dread as you dust of your lycra to take on another season of cycling. Que frantic searches for top dieting tips and web scouring for power enhancing smoothies that never quite turn out looking as mouth watering as their shiny, promotional photo…
But, what now, you ask! Our fitness weeks are great for those wanting to get in shape and/or are looking to improve their cycling skills. Whilst for many, fitness camps conjure images of sweat filled horror and hard-faced trainers, barking orders to an ego-fuelled mass of woe-be-gotten participants, Skedaddle prefer to do things a little differently. Offering a tantalizing cocktail of challenging cycling routes, gourmet cuisine and sensational landscapes, served up with a personal training regime individually crafted by our experienced cycling coaches; our holidays really aim to give you an all round experience to help get the most out of your body.
Time to join the pro's and take your cycling to the next level!
Tenerife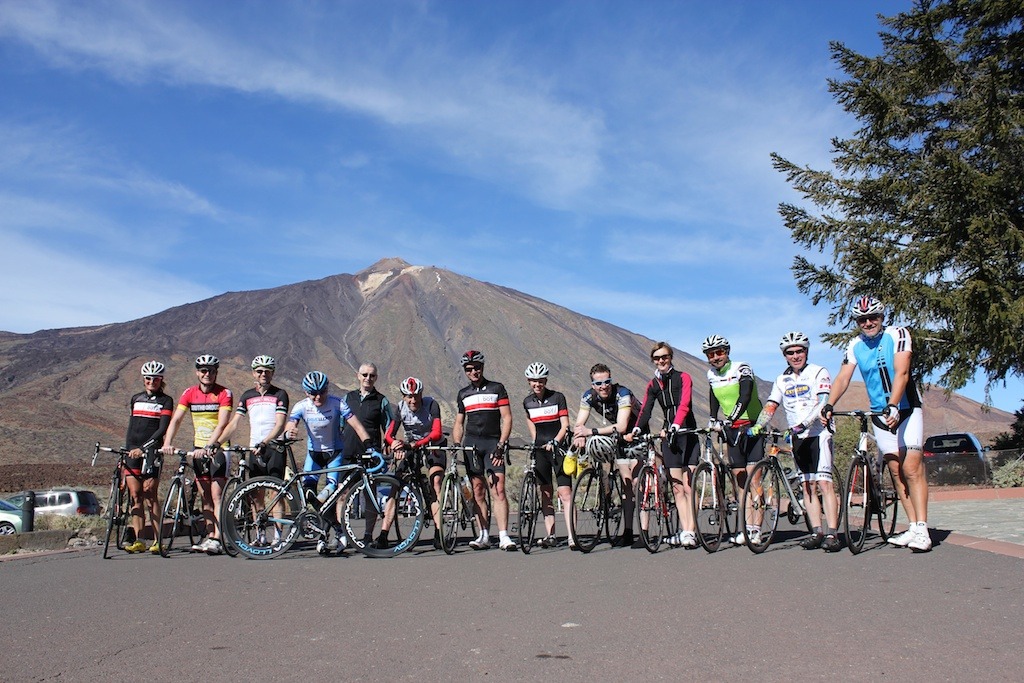 Stomping ground of the pros, both Bradley Wiggins and Chris Froome have been spotted treading tyres in the shadow of mount Teide.
Boasting over 300 days of sunshine, Tenerife may have a reputation as a tacky sun worshippers paradise, but away from the overcrowded tourist resorts lies an incredibly diverse landscape. Complete with rugged, volcanic scenery and sweeping, tropical forests, this Spanish island has a distinctly otherworldly feel.
Taking full advantage of the warm, Mediterranean climate, your base for the week is in a comfortable beachside hotel in the friendly village of La Caleta. Handily our accommodation is just a stones throw from a network of fantastic cycling routes up into the mountains, where you spend the week high altitude training, including developing your descending technique and working on aerobic capacity.
The highlight here is conquering El Teide, an ancient volcano, forming the heart of Tenerife. It's famous (or perhaps infamous) in the cycling world for hosting Europe's longest continual road climb. If you start with your back wheel in the Atlantic Ocean and ride to the crater rim (the highest point the road gets too), it's nearly 40 kms (24 miles) of continual climbing – a fantastic route to really put your newly learnt skills to the test!
CLICK HERE to find out more about our Tenerife fitness weeks.
The Pyrenees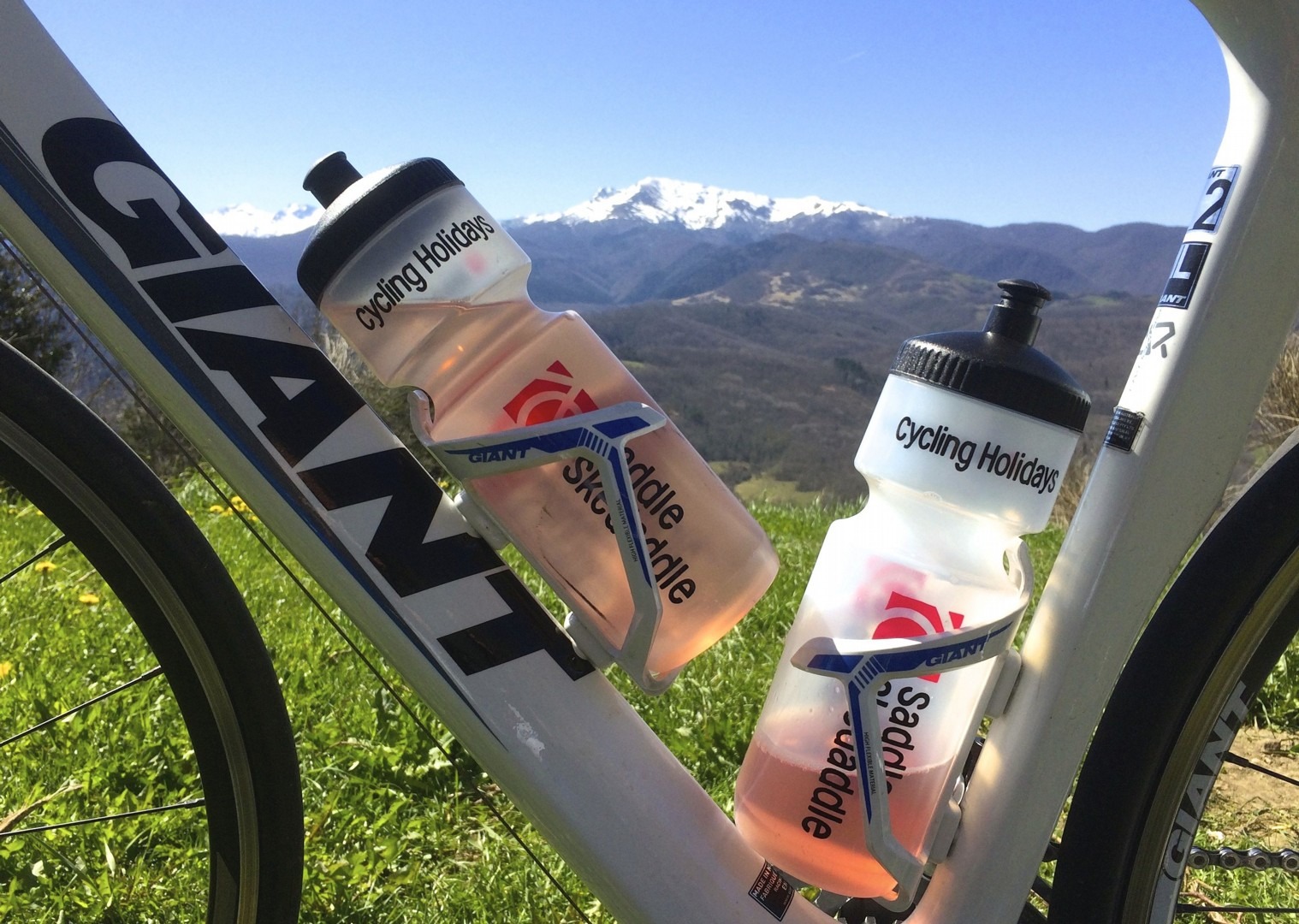 The snow-capped peaks of the Pyrenees are a favourite haunt of the Tour de France and provide plenty of challenges to test a range of cyclists.
Fresh air you can taste and quaint French charm are the key features of our Pyrenean fitness weeks! Located in the foothills of the French Pyrenees, your accommodation is based in the pretty medieval town of Chalabre, a stunningly beautiful area where the natural features dominate the landscape and the sheep appear to outnumber the people.
Our trips here are unique in the fact that you stay with your guide Dave and his wife Toni (an exceptional cook who will wow you with her cooking skills throughout the week, from re-energising picnic lunches to impressive gourmet meals and even afternoon tea) in their 16TH century home. Alongside gaining a fantastic insight into rural French living, Dave also has years of experience to share and adapt to stretch every member of the holiday.
Tackling famous TDF climbs, including the 'Col du Portel' the Pyrenees provide the perfect destination to test your cycling skills and the quiet roads of the region make instruction all the easier to be heard. Other highlights include absorbing the incredible French countryside and exploring the incredible fortified town of Carcassonne.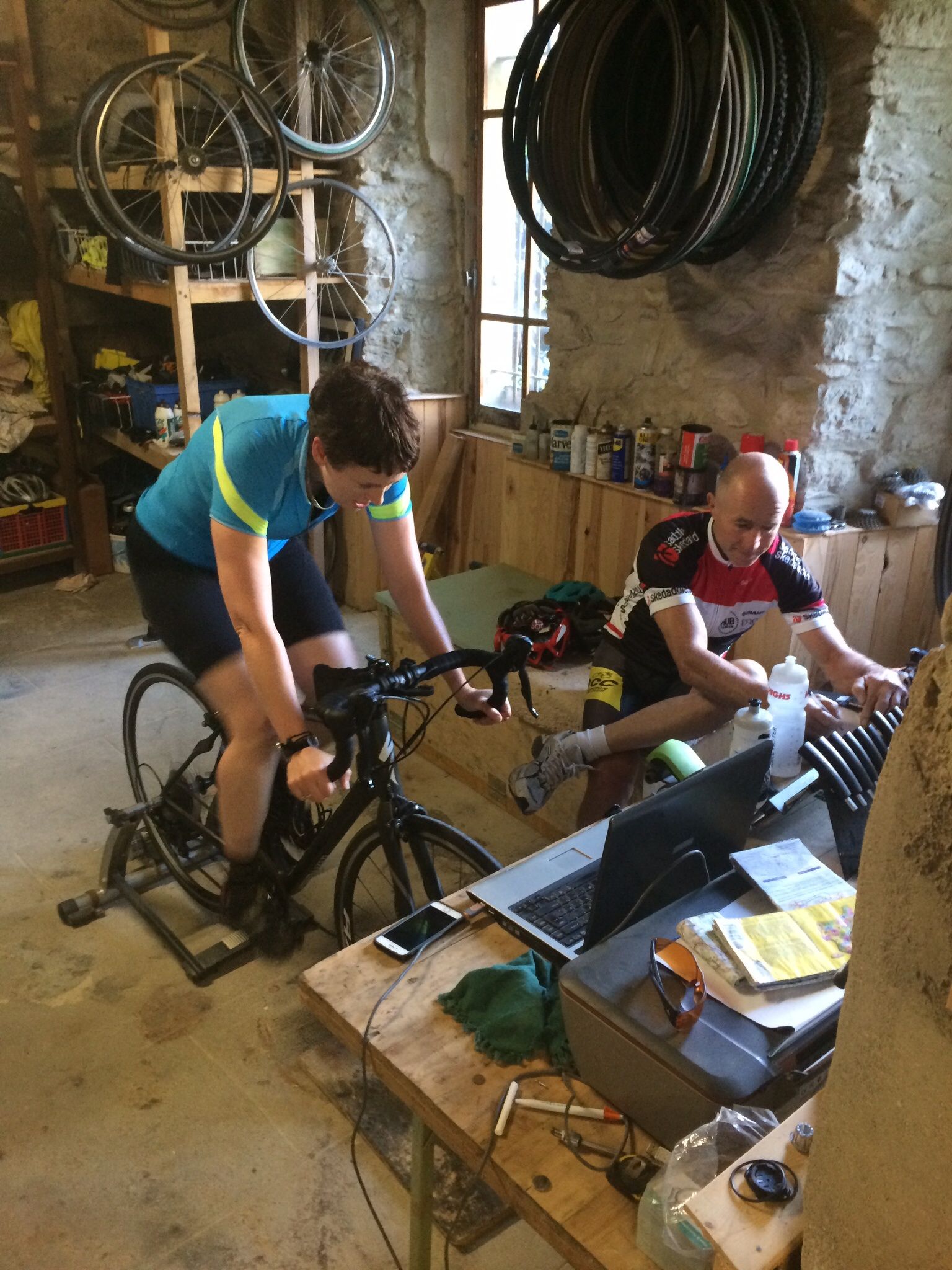 We have two fitness weeks in the Pyrenees, a Grade 2-3 and a Grade 3-4, both of which cater for differing abilities and ensure a wide range of road cyclists are able to get the most out of this type of training.