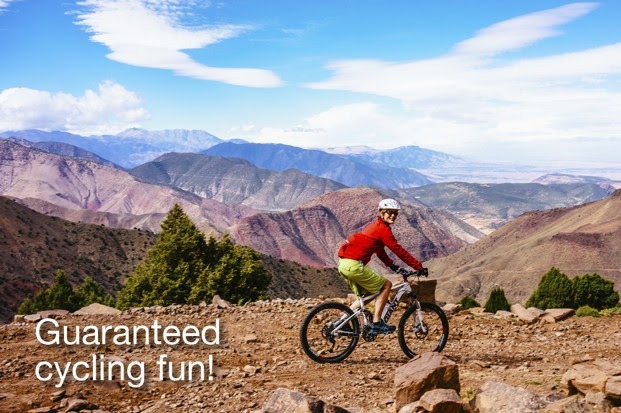 Guaranteed departures packed full of spectacular scenery…
Join us on one of our top 5 trending trips this season to discover some of the world's most awesome natural wonders for yourself:
1. Best for: roadies. Ventoux en Velo, France
Explore the best of Provence, from the epic heights of Ventoux (run, Froome, run!) to Europe's answer to the Grand Canyon: the Gorge du Verdon.
2. Best for: leisure cyclists. Camino de Santiago, Spain
One for the bucket list! Featuring everything from panoramic mountain passes to idyllic alpine-like valleys, this is a tour that will continue to impress.
3. Best for: mountain bikers. Atlas to Desert, Morocco.
Big skies, North Africa's greatest mountain range and a night under the stars in the Sahara desert. If you're looking to really immerse yourself in extraordinary landscapes, this is the tour for you!
4. Best for: Adventure enthusiasts. Classic Kerala, Southern India.
The natural scenery of Kerala could be straight out of a film and we defy anyone not to feel inspired cycling amongst the lush, green tea plantations surrounding the hill-top town Munnar.
5. Best for: the little ones. A Southern Dalmatian Adventure, Croatia.
Prepare to discover one of Europe's best-kept secrets: the Adriatic sea.  Our coastal adventure traverses the ever-changing azure water as well as exploring some of the regions most scenic islands.