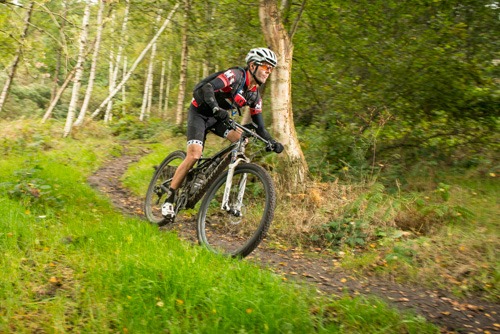 With summer fast fading and autumn creeping in, we thought we'd catch up with Matt Cain, our HQ mountain goat, to check out his top pieces of kit to get your bikes and body ready for the coming months…
1. Good gloves
Matt says:  'Choose something warm and waterproof, but not too bulky – I use Galibier.cc Barrier Gloves'
2. Helmet light
Matt says: 'Illuminating your commutes to work is a must. A helmet-mounted light is my preferred choice and all the better combined with handlebar lights. Check out Gloworm for something tried and tested.
3. A Mudguard
Matt says: 'A front fender is essential to keep the worst of the winter mud out of your eyes – Mucky Nutz are cheap, light and surprisingly effective, or try Mudhugger for another good British made option'
4. Waterproof socks
Matt says: 'Because there's nothing worse than soggy feet! SealSkinz are the original and still the best'
5. Waterproof shorts
Matt says: 'These seem a bit pointless at first glance, but are a revelation on a long, wet day – lots of options from the likes of Endura, Altura and Tenn Outdoors.
Looking to escape this winter? Check out our selected departures on the right for your chance to soak up the sun on two wheels later this year…