Dan joined us in 2015, and has risen to be an incredible guide usually found in the UK's Lake District. Being an experienced road cyclist, mountain biker and general cycling enthusiast, Dan guides a wide variety of our holidays, including leisure and family. Recently branching out to trips overseas, he can often be found in France, guiding our road cycling tours like St Malo to Nice and the Classic Alps Passes. In his spare time, Dan is a keen racer and competes in the Enduro World Series, as well as being an organiser of the cross-country mountain biking events in the UK.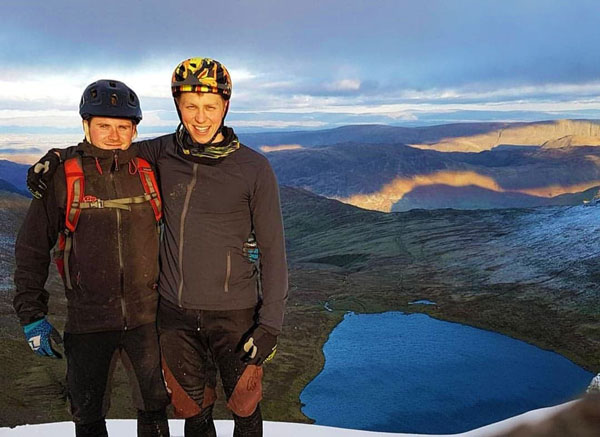 Full name: Dan Smith
1. Preferred name/nickname?
Just Dan for me apart from when I'm being told off, then it's Daniel!
2. What you like most about Skedaddle?
What I love most about Skedaddle is the family feel, the friendly people and the adventurous nature of the company. I enjoy meeting new people to ride and share my local area with and really enjoy coming away with Skedaddle because you can be sure that there will be amazing food, excellent accommodation and great company.
3. Brief description of your history with Skedaddle…
I have worked for Skedaddle for 4 or 5 years now and was apparently the youngest member to join the Skedaddle team. I had only done the odd weekend trip at first, but last year I took on some more trips abroad and have loved every minute of it. I did a few weeks out in Europe doing the bespoke trip for Langdon Charity starting in Nice and heading over the Col de la Bonnette, before heading to Germany to do another tailor made trip for the World Jewish Relief ride from Berlin to London. I have learnt a lot from each trip I have been on and love experiencing new places.
4. Top packing essentials for a cycling holiday?
Pack light! Remember soap flakes, a good couple of pairs of bib shorts and that should keep you going. I always carry plenty of food and water as well, a wet weather gear and an all in one multi-tool.
5. Which is your favourite trip and why?
My favourite trip was the bespoke road cycling trip we did last summer in the Alps – what an amazing place to ride a bike! I enjoyed this trip in particular because the scenery was stunning and there were parts that were really challenging which I enjoyed because I had to dig deep to keep on pedalling.
6. What's your favourite power snack and why?
I'm a sucker for a bag of sweets… Jelly Beans will get me to the top of any climb. In the heat, my favourite snack is an easily digestible food product which doesn't take much effort to eat. On long days in the saddle, I try to keep clear of high sugar products and eat nuts and bananas which will sustain my energy for longer.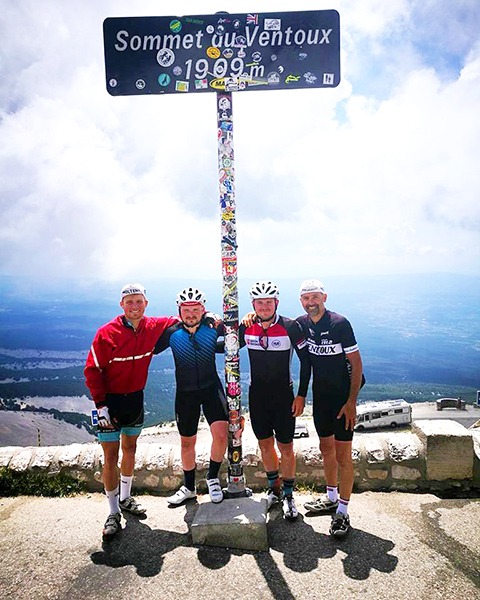 Find out more about our Guides here!
Want to know more about our Guides? Check our our Guide section on the blog to get to know our team a little bit better and for some expert advice on everything cycling!