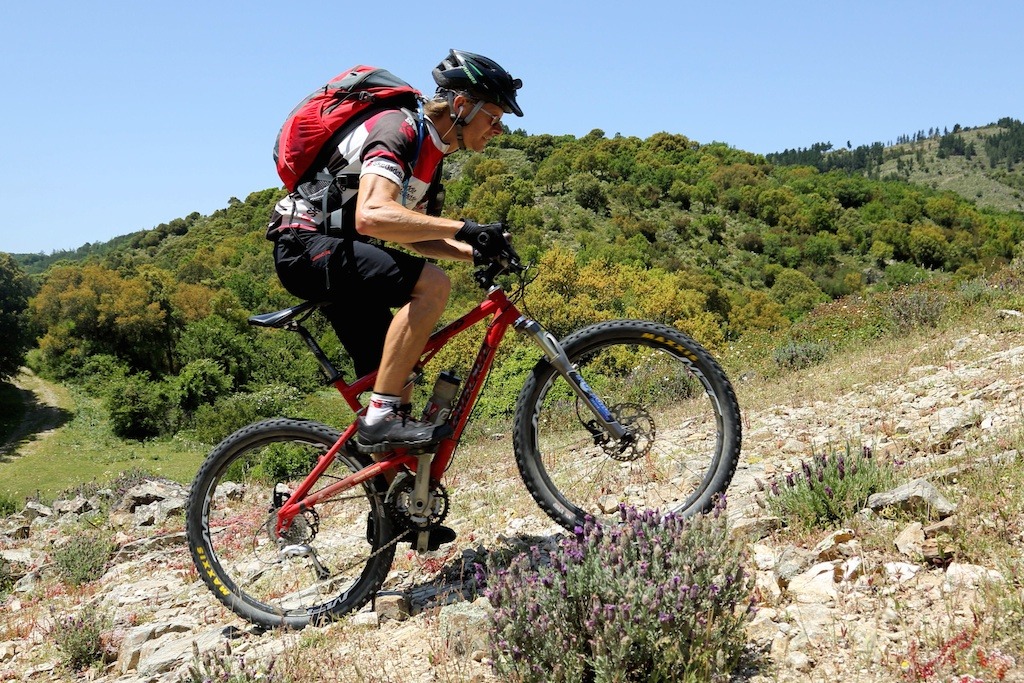 For our latest guide insight we ask you to cast your minds to the warmer, sun-kissed shores of Sardinia in Italy, home to our younger brother company Skedaddle Italia as well as guide Lieven. A wizard with his camera, Lieven's been sending us awesome photos and videos for several years now, and we wanted to go behind the lens and find out a little bit more about our witty guide from the Med:
Full Name: Lieven Loots
How did you first start guiding for Skedaddle?
I started guiding with Skedaddle Italia 4 years ago because they had a group of Austrians on a MTB holiday in Sardinia and I was the only cycling guide with German language skills on the whole island. I splashed many clients with muddy water along the way and I  think that earned me a certain standing! Having proved my worth I moved on to leading trips all over Italy including: Tuscany, Campania, the Alps and Dolomites and Austria – wait, that's not Italy…
2. You've been with us a few years now, what would you say is your favourite thing about the company? 
Skedaddle is not like your average, corporate company, it has a unique and personal  way of thinking and doing things, which helps make the cycling tours so special. 
 3. You've obviously got a lot of experience under your wheels, what's your best piece of pre-departure advice for customers? 
Open your minds to new experiences when heading out the door. And bring ear plugs 😉
4. What's sort of trip excites you most in our range?
 Any point-to-point trip with a bit of adventurous exploring outside the known territory. That's not just adventure trips, but something like a Sardinia Coast to Coast mountain biking holiday, which allows one to really sample unknown parts of the island, or the Italy Grand Traverse taking people from the well known north of Italy, through even better known Tuscany into the often raw, but always amazing reality of southern Italy.
5. What keeps you fuelled in the saddle?
I eat a lot of muesli bars when on trips which seem to keep the sugar levels high. But Italian coffee tastes a lot better…
6. And finally, any packing tips?
My packing essential has to be…Earplugs again. A bicycle is nice when on a cycling holiday. Cream for the behind works wonders. My little camera to wave around. As a guide then I have a backpack loaded up with stuff you wouldn't believe. But mainly earplugs.
Going for gold…
Lieven is the winner of our April guide competition. His winning entry can be seen below: