Let us introduce you to Tiago Afonso!
Tiago is part of our team in Portugal and is a true cycling enthusiast. He has guided lots of our cycling holidays in Portugal over the past year and was always keen to share his experience with everyone via his Instagram! We were curious to find out a little more about Tiago too and managed to prise him away from his favourite Portuguese trails to ask him a couple of 'cycling-related' questions…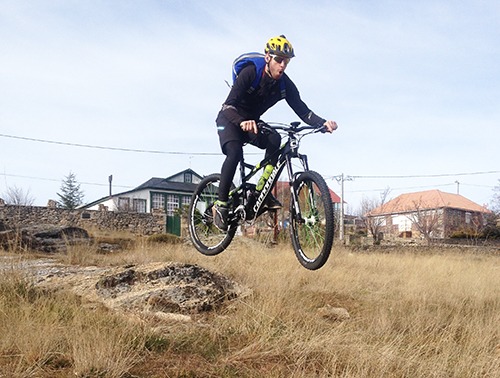 Full Name: Tiago Miguel Vaz Afonso
What do you like most about Saddle Skedaddle?
What I like most about Skedaddle is the spirit and the good vibes in the tours. It's fantastic how we can combine professionalism with fun.
Give your best piece pre-trip of advice for customers
The best advice I can give customers is that they research a little about the country they are going to visit, always check the condition of the bike in a way that avoids problems.
Simplifying luggage is very helpful, avoiding unnecessary cargo. Because in Tours we always have everything that customers need (parts, tools, etc.).
Which trip are you most excited about in our holiday range?
The tour that fascinates me most is Portugal – Mountains of the Douro – Guided Road Cycling Holiday. This is an amazing tour! The landscapes are fantastic, the roads are calm and without traffic, and for those who appreciate wines, it is the best part of Portugal to drink a good wine!
What would your chosen superpower be?
The north of Portugal.
What's your favourite power snack and why?
My favourite power snacks are the "berta bars", Berta's homemade energy bars (the person responsible for catering in Tours in Portugal), are delicious and contain everything we need with natural ingredients and without sugar. 🙂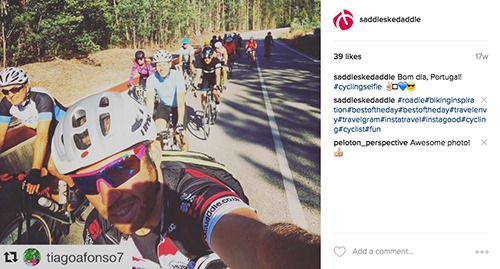 Tiago is a winner of our October guide competition. He shared some great photos via Instagram while guiding our road cycling holiday, Portugal Atlantic Escape and also our our mountain biking trip Portugal Atlantic Trails. Take a look at his Instagram feed here to get some more Portuguese cycling inspiration!