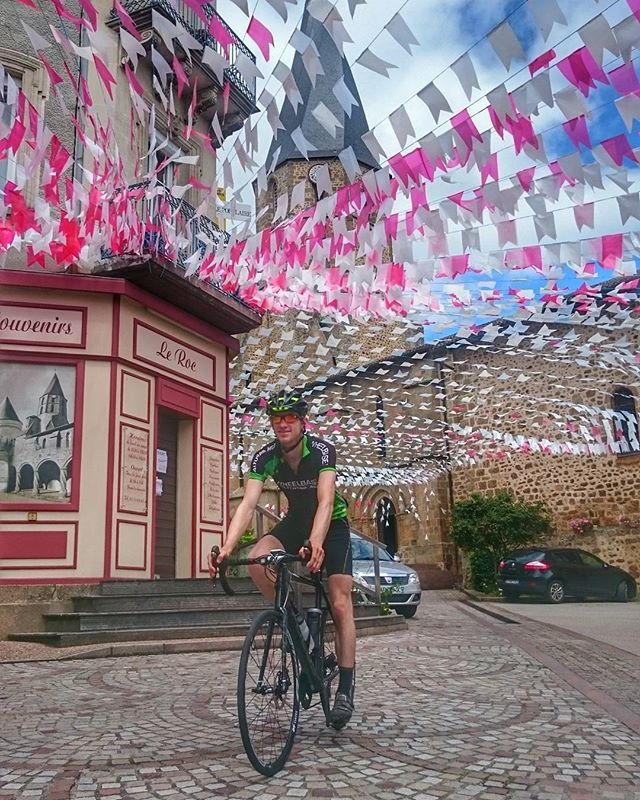 New guide-on-the-block Tom Owen has been wowing us with his fantastic Instagram skills this summer with a travel list to rival the best. Having helped guide some of THE biggest journeys in our range, from St Malo to Nice in France to cycling the mighty Dolomites, we thought we'd catch up with Tom and find out a little bit more about him and his passion for cycling…
Full name: Tom Owen
You might be a newer face to Skedaddle but you've been guiding for a few years now, can you tell us a bit more about your cycling background?

I've been guiding on and off since 2009 but started with Skedaddle in 2015 when I decided to see if I could make it work full time. Trips in my first year included the Lakes, Wales and Italy, with some Way of the Roses and Hadrian's Cycleway thrown in for good measure. This year i've been putting my French to good use in Corsica and the St Malo – Nice trip and have another Land¹s End – John o Groats lined up.

So, what do you like most about Saddle Skedaddle?
Simply put…working along side great people to share amazing places to ride my bike!

What's you best piece of pre-departure advice?


Ride your bike! (that works as general life advice tooŠ) Arriving on the first day of the trip with a few miles in the legs helps you get the most out of the holiday.

Which trip are you most excited by in our holiday range?
Having just finished the St Malo – Nice trip, that's got to be one of the best rides I've ever done. Corsica Southern Secrets was also a really beautiful route.

What would your chosen superpower be?
The power to prepare the ultimate picnic.. I'm working towards this already, always getting new inspiration.

What's your favourite power snack and why?
Espresso and an ice cream (when it's hot enough!) Surely no explanation needed?

And, finally, is there a travel item you can't be without?

My phone for taking photos at a moment's notice. That and a good book for après-bike.

Going for gold…
Having been a regular trip blogger last year and with an Instagram account inspired by his fantastic travels accross the globe in 2016, we were more than happy to announce Tom as our June Guides competition winner.

Click here to see more of his winning entries.