Holland is a country made for leisure cycling. With super flat cycleways and quaint, charming villages, cycling here is a relaxed affair with lots of useful cycling infrastructure built into the landscape, helping to make your cycling holiday even easier along the way! Want to know a little more about a cycling holiday here? Check out our latest customer competition entry sent in by Skedaddler Dennis Price:
Cycling in the Netherlands with barge support seemed an intriguing prospect. This would require a flight to Schiphol – or would it? Weary of airport hassle we took the Eurolines overnight coach from Victoria Station. It was comfortable and delivered us to the centre of Amsterdam.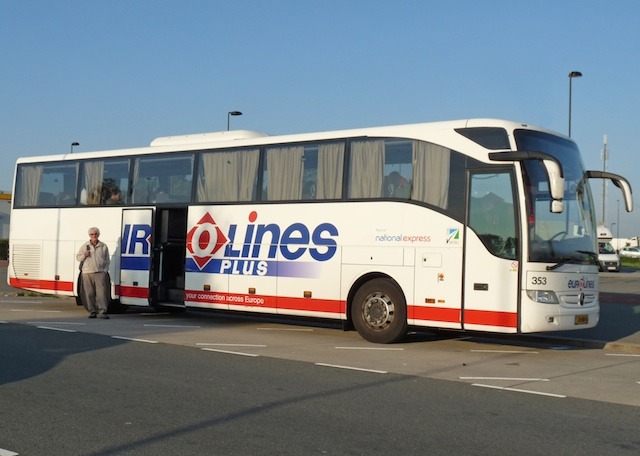 Unsure of what to expect by way of a "barge" we were soon re-assured when we located the "Liza Marleen", our base for cycling to the north of Holland and back. We had also booked for a second week, south to Bruges with the "Sailing Home".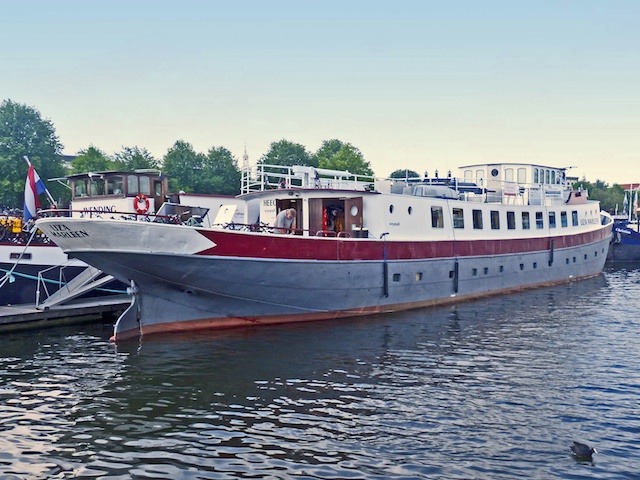 Sometimes the barge would be on the move during breakfast, making its sedate passage in the morning mist. By nine o'clock it would moor and we were off on our bikes.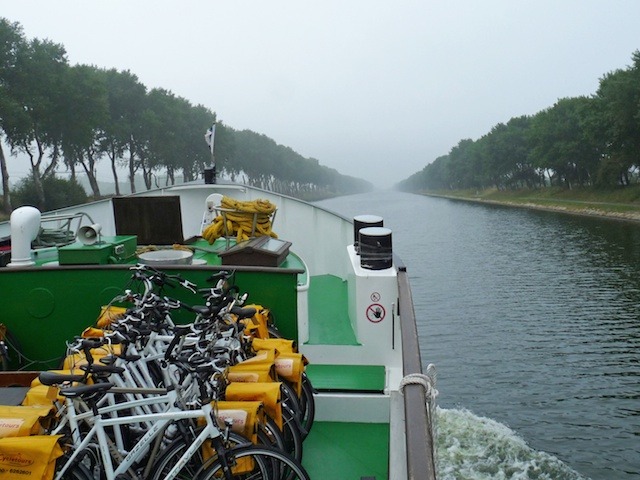 Barge accommodation was rather like a guest house. This is the bar, dining and lounge area on "Sailing Home" with tables laid for breakfast. We prepared our own picnic lunches from the buffet table. The evening meal on board was an experience in itself.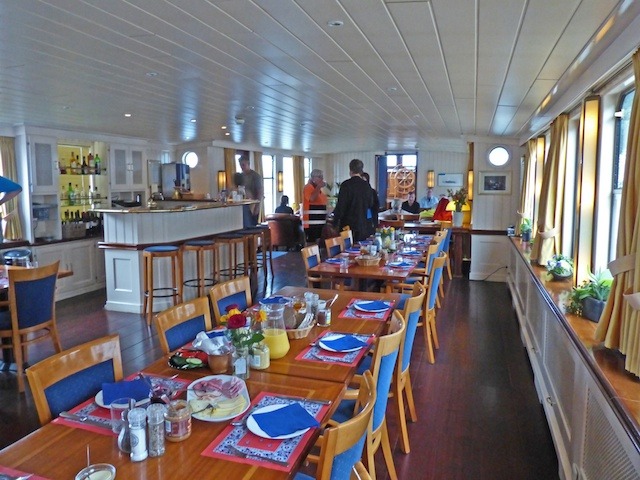 Morning starts at 9 o'clock soon became a routine. We were often the object of curiosity because we wore helmets on touring bikes. In the Netherlands only racing cyclists use them.  Our companions on "Sailing Home" came from USA, Canada, Australia and New Zealand with four of us from the UK. We were all bustling to get going in this picture.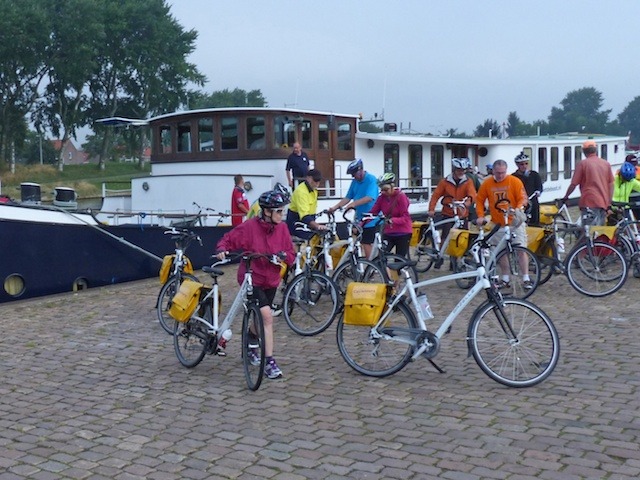 We soon became familiar with the route signing designed for cyclists. Every junction of path, track or road on a cycling route has a number and displays a sign to show the next junction numbers accessible from it.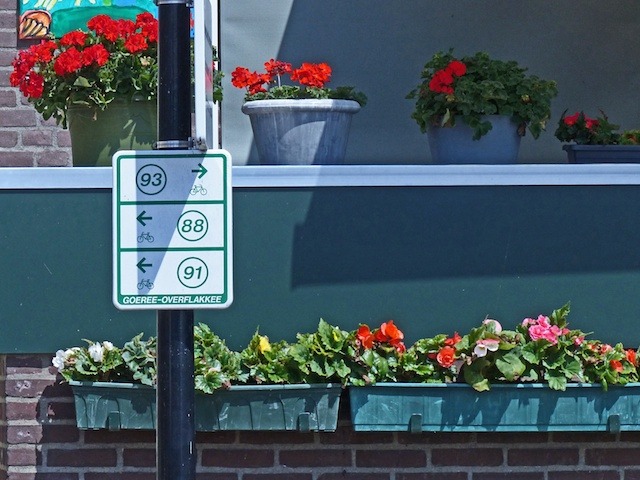 Bicycle ferries exist as a service, to avoid making long detours to use road bridges. This one we found to be a DIY chain ferry. A winch on the bank enabled us to bring the raft across. Once aboard we pressed the foot pedal and winched the chain onto the platform to pull ourselves across.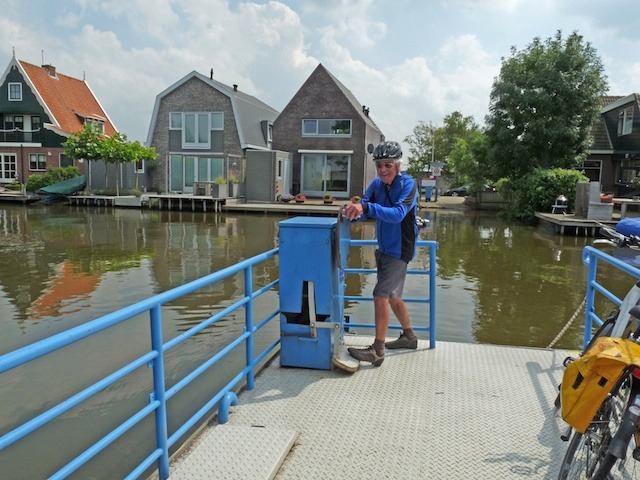 This part of our route offered a choice of two tracks. On the right is a wide path along the top of the dyke. On the left, below sea level, is the other one, open to vehicles.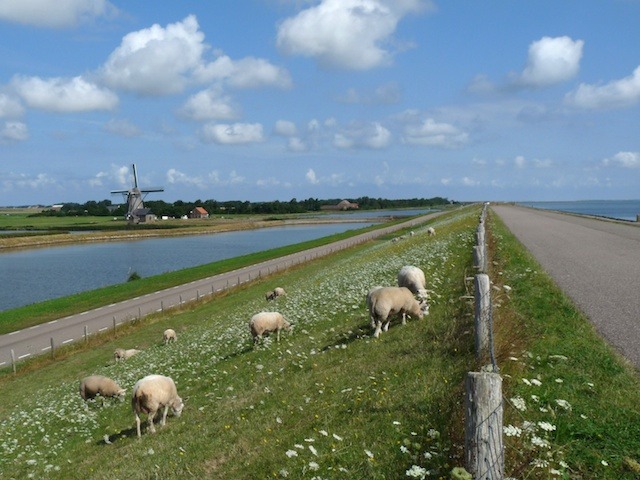 You are never very far from a windmill in the Netherlands. These are still in use for pumping water.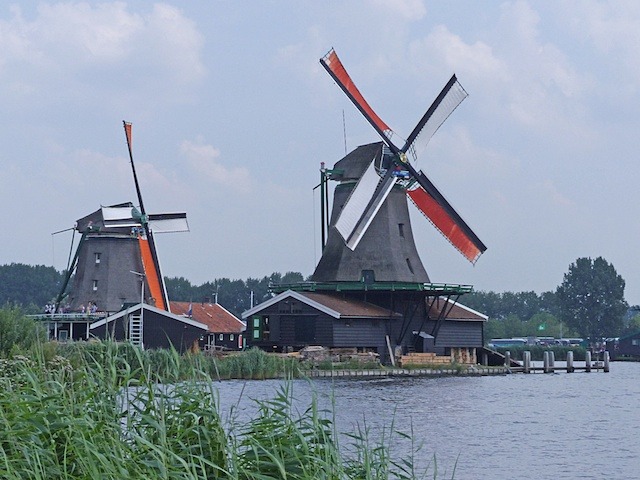 Happiness is a bike, a companion and a quiet road.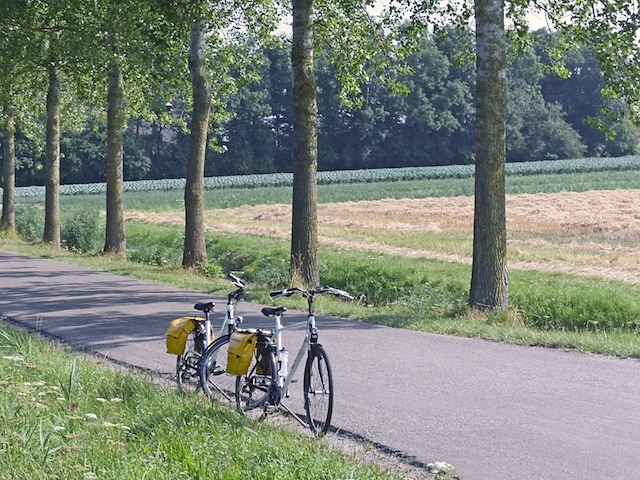 We agree with Dennis that happiness certainly involves a bike! A great entry for anyone interested in taking on any of our Holland leisure cycling holidays available.