There's nothing more satisfying for a cyclist than travelling the length or breadth of an entire country. We introduced our first long distance road cycling tour, Land's End to John O' Groats more than 10 years ago and since then our selection of these iconic cycling journeys has grown each year.
The Grand Tour followed and lived up to its billing, taking in the best road cycling in France, Corsica and Italy. Not satisfied with only exploring a small part of France we decided it needed its very own tour and St. Malo to Nice – a trip that takes in the entire length of France from Brittany's St. Malo to the glitz and glamour of Nice was born. In 2014 our Spanish Del Norte al Sur tour was greeted with rave reviews and hard on its heels (or should we say heel) is our new Italian Grand Traverse that goes from Venice to Puglia.
All these tours are offered as two week trips, with three week options for Le Jog and St Malo to Nice for those of you who wish to take their time a little more.
For more information call, email or click here
France – St Malo to Nice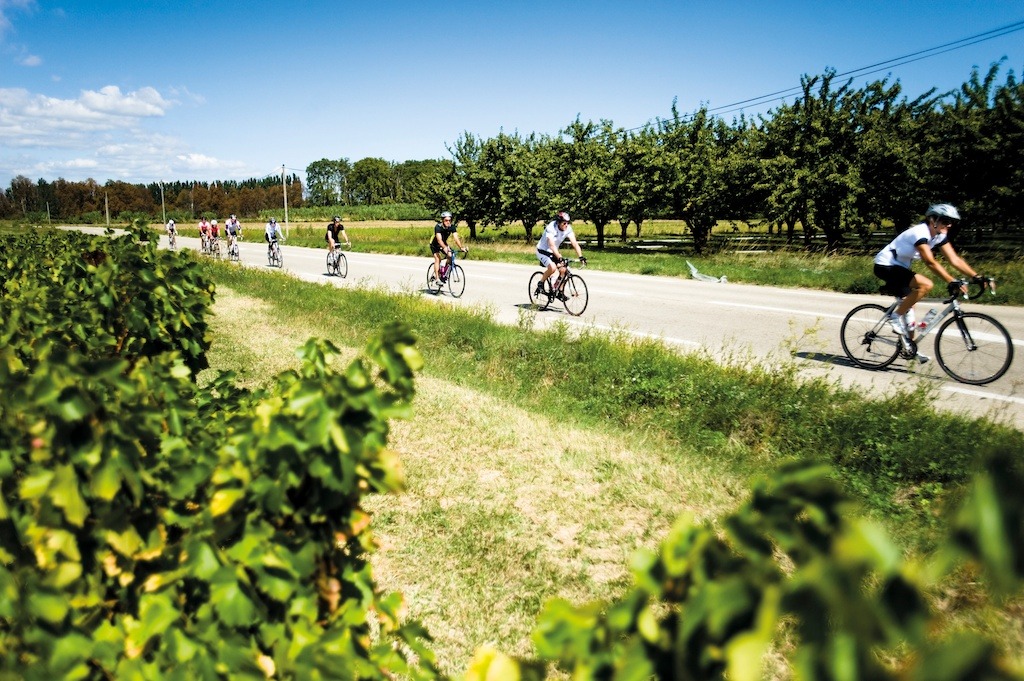 Grade 3-4: June, Aug, Sept.
Distance: 966 Miles – 14 or 17 Days Riding
This incredible journey takes you from the ancient walled town of St.Malo on the Brittany coast to the glittering glamour of Nice. As you ride through quiet country roads and rural villages, you'll get a real taste of changing French culture and scenery. You can enjoy a glass of Calvados in Normandy and the finest red wines in Châteauneuf-du-Pape. Our route includes all the highlights of France, such as the Loire and Provence, but also shows you the lesser known spots we think are just as beautiful, such as the Gorges de Lot.
Grand Tour of the Med.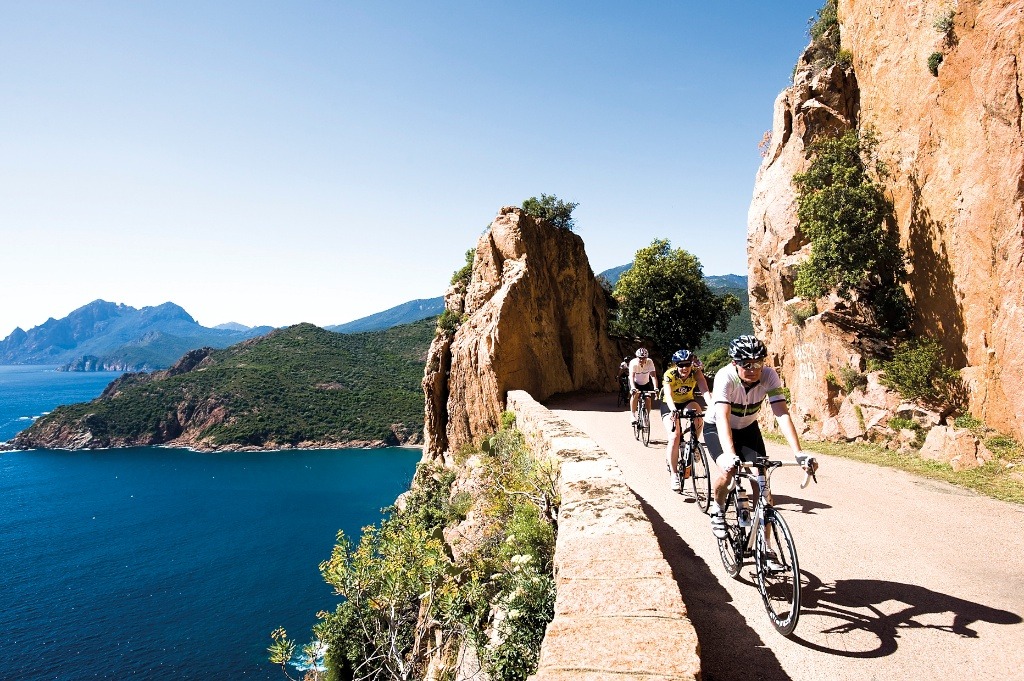 Grade 3-4: May
Distance: 410 Miles – 9 Days
Riding Following arrival in Nice and the classic ride of the Col d'Eze, we set sail for the beautiful island of Corsica. During the following days we will ride some of the island's most dramatic roads, with the highlight riding into the chestnut forests of the Castagniccia. The following morning we make our crossing to Tuscany and spend time riding out from the historic walled city of Lucca before taking on the dramatic slopes of Italy's most enchanting coastline, the Cinque Terra (Five Lands). Our grand finale is in Piemonte, home of the legendary Fausto Coppi, before transferring back to Nice.
Spain – Del Norte al Sur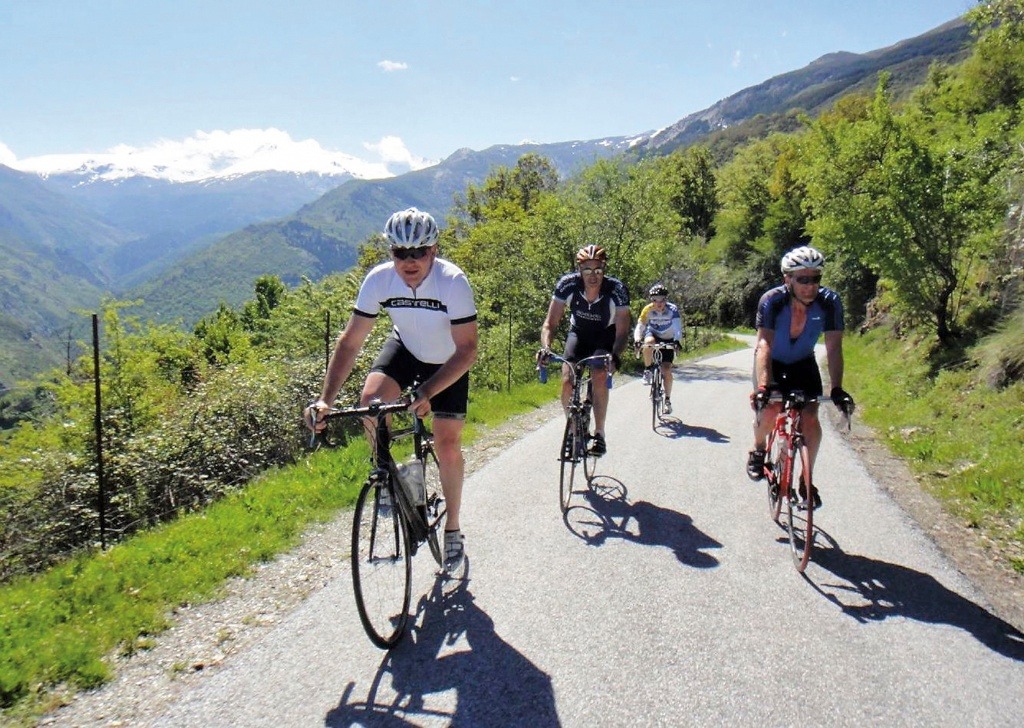 Grade 3-4: May, June, Sept.
Distance: 1007 Miles – 14 Days Riding
Spain is a road bikers' paradise with its smooth empty roads winding their way through its stunning sierras. This fantastic journey will take the rider through no less than 14 natural parks, giving the ride a very wild, adventurous feel. Days in the saddle will be linked by drinks stops in local bars, al fresco lunches of the best produce of the area and stays in hand-picked hotels, monasteries, olive farms, and numerous historical buildings that will put the topping on this very Spanish torta. Certainly no pass bagging trip, but one which links the very different provinces of Spain, giving you chance to be seduced by the ever changing geography, flavours and culture of the country.
UK – Lands End to John O'Groats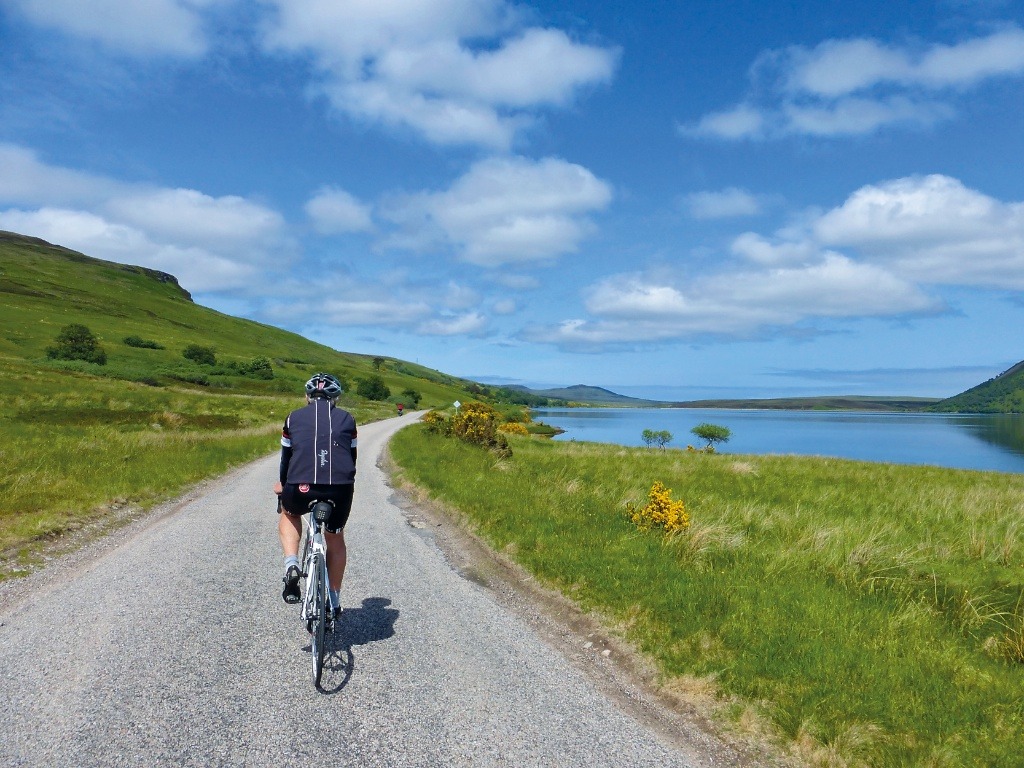 Grade 3-4: July, Sept.
Distance: 995 Miles – 14 or 19 Days Riding
Britain at its best from the very toe to the very tip! Our "flagship" UK tour is something of a challenge, but for many that's what it's all about and what wonderful rewards you'll get along the way. There is simply no better way to experience our green and pleasant land. Travelling north from Land's End we follow the Cornish coast, ride the wilds of Dartmoor and cross the River Severn into Hereford. Heading further north we pass through the dramatic Yorkshire Dales and Cumbria then cross the border into Scotland. Before long we're following the shoreline of Loch Ness, passing through the Highlands and heading for John O'Groats.
Italy – Grand Traverse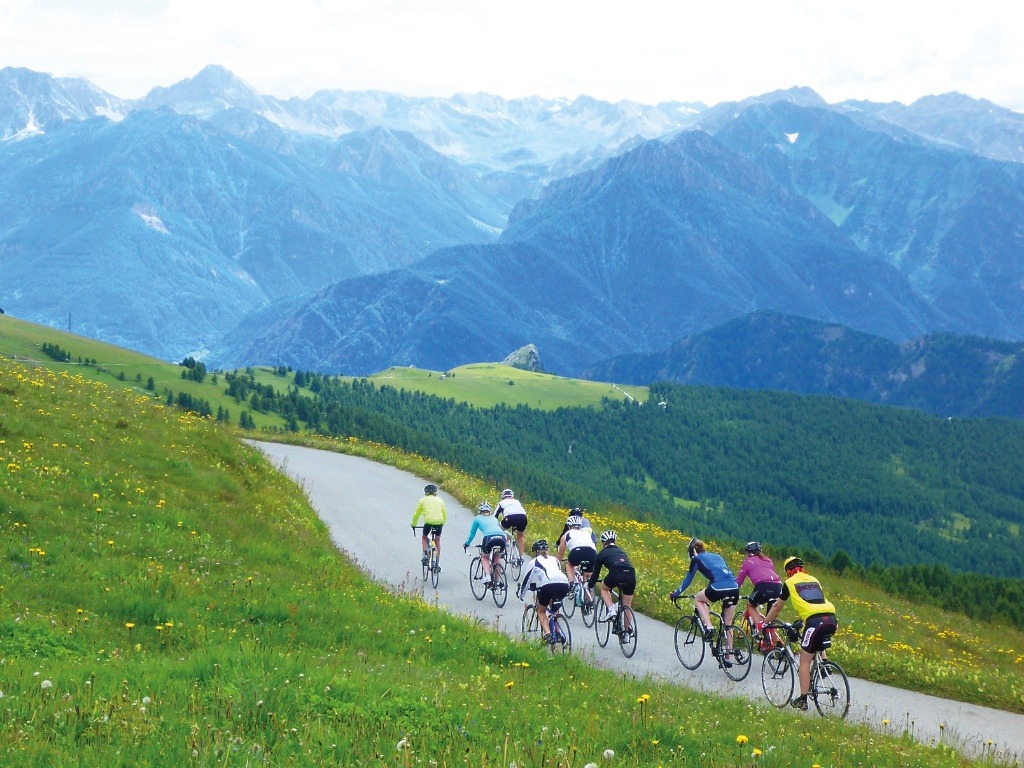 Grade 4: May / June, Oct.
Distance: 1082 Miles – 15 Days Riding
This classic Italian journey starts from magical Venice and ends some 1000 miles later at Leuca on the heel of Italy following 15 days of incredible cycling. This is a journey of cycling contrasts that takes you from the meandering roads of the Po Valley, via the mountains of the Apennines to the green rolling hills of Chianti, the chalk landscapes of the Crete Senesi and finally to the beautiful Adriatic Coast. With a combination of superb riding, incredible scenery, fantastic Italian food and wine and plenty of opportunity to experience La Dolce Vita this trip is the perfect way to experience the best that Italy has to offer.