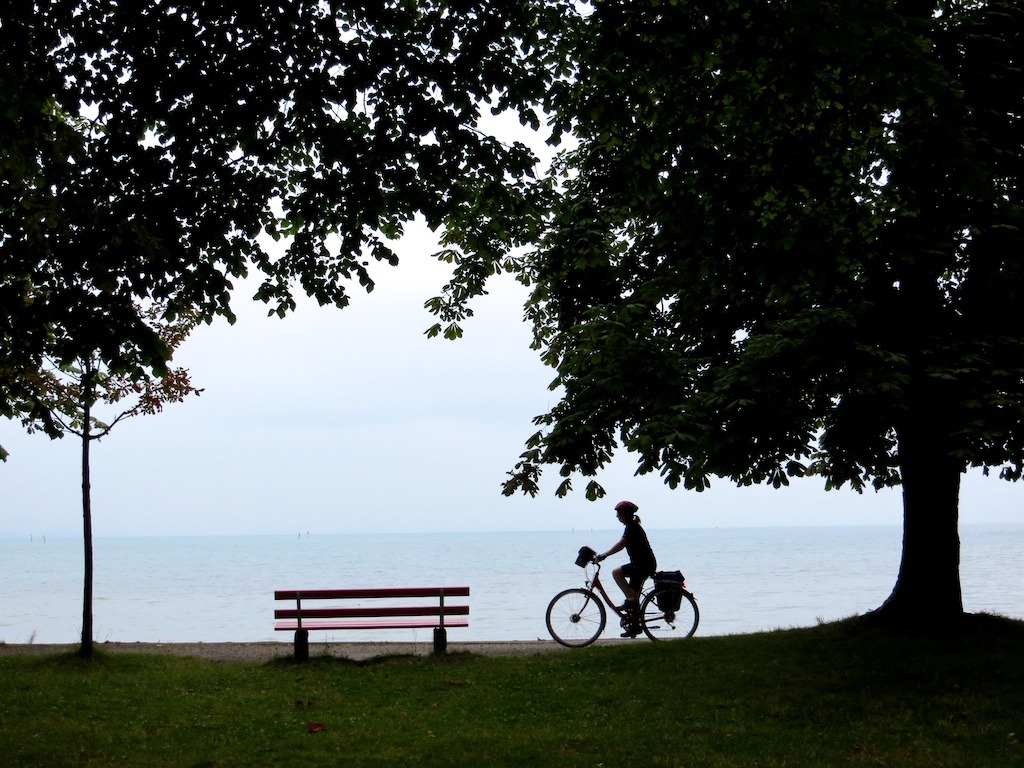 Fancy a lovely lakeside ride? You can't go far wrong with HFH Cycling's Lake Constance holiday, which offers beautiful, tranquil riding along Europe's third largest lake. Having been inspired by the beauty of this destination, cyclist Steve Lumb-Evans sent us in a great snap which he feels sums up the type of cycling enjoyed here (see above).
'This photo is of my wife cycling along the shore of Lake Constance just before we reached Lindau. It was a cool and misty morning for a grateful change (temperatures were in the 30's by mid afternoon normally). We liked this photo for it's impression of tranquillity which we often felt on our tour but his hard to capture in a photo.' Steve, London
Steve has been entered into our Customer Competition and will be in with a chance of winning £250. Keep your eyes peeled to find out how he gets on.