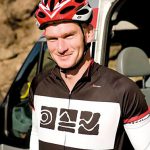 Planning and designing a new route is one of the most exciting things we do at Skedaddle. One of our guides John Walsh has created several routes including one of our more popular holidays from St. Malo to Nice. This summer he researched another French trip, the Haute Dordogne. So how does he get from the idea stage to running a trip for the first time?
First of all I sit down with a map and find a great place to start and end our trip. I'm always looking for a unique place, something a bit special. For the Haute Dordogne trip I chose Monpazier, it is the best preserved bastide town in France. You can sit in the square having a coffee and imagine how life used to be there. It has a great sense of history and you know that people sat in that square nearly a thousand years ago. There is also a practical aspect; it has to be near the airport. When you get off your flight you want to relax and begin your holiday as quickly as possible."
When it comes to planning the route my main question is always, where's great to ride a bike? Because I'm a geography geek I can tell that from the map. Is the road winding? Does it look like a cornice? Is there forest? What's the gradient like? French maps don't even have contours but you can work out the gradient from the rivers, by looking at which way they are flowing and where the nice valleys are.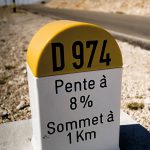 Once I have a rough idea of the route it's time to head out to France. Sure, you can tell a lot from the map but you can't tell what it really feels like till you've ridden part of the route. It's only then you can fill in the detail. Riding the route gives you a chance to take a good look around, see what the farmers are doing in their fields, notice the sights, the smells, the local produce. You start to get a feel for the character of an area.
It's not just about riding and driving the route, I do a bit of bouncing on beds checking the accommodation is up to standard. Importantly, I want to know it's friendly. It is no good having a nicely made bed if the people aren't welcoming after a long day in the saddle.
On Skedaddle trips you get such a wide variety of people who are willing to try out new destinations. It's really inspiring. It drives you to keep coming up with exciting new routes and contrasting places to go. I'm passionate about France, its geography and its regions, I feel my role is almost to be an ambassador and to take people to areas they wouldn't normally go to and, maybe, change their perceptions or ideas of France. If you believe in the route you have planned and you have a passion for it, hopefully, that passion will rub off on other people.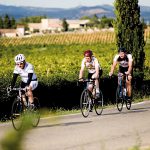 I do feel a lot of pressure because, ultimately, I want people to enjoy the holiday I have created and have a great time. What tops it all off is when, at the end, everyone has had a fantastic holiday and are excited by all the new things they have seen and done. It's a lovely warm feeling to know that you have helped them relax and get away from the stresses of their normal life.